SAC Week Eleven Preview
November 9th, 2023 12:00pm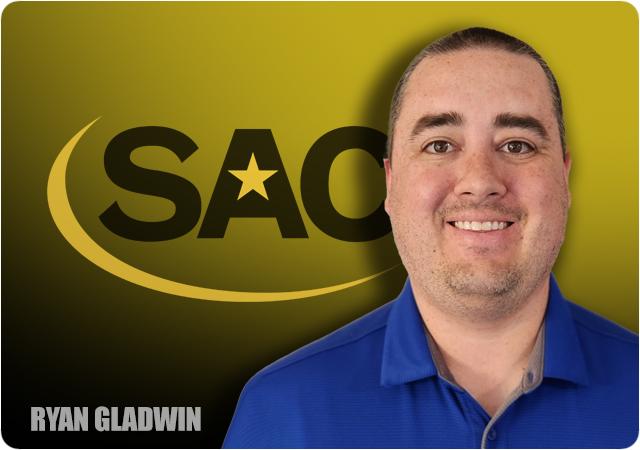 The worst week of the football season is upon us: the last weekend of regular season games. But there is good news! Playoff football! This week is the SAC championship game and there is still a lot on the line for multiple teams. Three SAC schools were in this edition of the regional rankings, and two more believe they still have a slim shot. Here is a look at the recently released rankings:
Playoff Outlook*
SUPER REGION TWO
1 Benedict 10-0 10-0
2 Delta State 7-1 6-1
3 Valdosta State 7-1 7-1
4 Lenoir-Rhyne 9-1 9-1
5 West Florida 7-2 6-2
6 Fayetteville St 8-2 8-2
7 Virginia Union 9-1 9-1
8 Limestone 7-3 7-3
9 Miles 6-2 6-2
10 Mars Hill 7-2 7-2
*-Records indicate record vs. D2 competition only, as this is all that matters when it comes to playoff selection.
SAC Power Rankings
Lenoir-Rhyne
Limestone
Tusculum
Mars Hill
Wingate
Carson-Newman
Barton
Newberry
Catawba
Emory & Henry
UVA Wise
Erskine
SAC Players of the Week
Offense: Sean White (Lenoir-Rhyne)- four touchdowns, three in the air and one on the ground, accounting for all 28 of Lenoir-Rhyne's points.
Defense: Jermaine Witherspoon (Tusculum)- part of three of the four Tusculum defensive turnovers. FR for a touchdown, forced another fumble and had a pick.
Special Teams: Nicholas Pope (Tusculum)- 40.2 yards per punt, 362 yards on 9 punts.
Last Week: 5-1
Season: 51-19
Wingate (7-3, 6-2) at UVA Wise (2-8, 1-7)
Location/Time: Wise, Virginia / 12 PM
Last Meeting: Wingate won 45-7 (2022)
Line: Wingate favored by -28.5
Offensive Rankings: Wingate (4th-376.6 YPG) / UVA Wise (10th-295.5 YPG)
Defensive Rankings: Wingate (2nd-275.5 YPG) / UVA Wise (8th-333.8 YPG)
It wasn't pretty by any means, but the Bulldogs found a way to get the win in the Graveyard against a game Newberry squad, keeping what playoff hopes they had alive. Brooks Bentley hit Damian Sutton from seven yards out with just under nine minutes to go in the 4th quarter to put Wingate ahead for good. Bentley completed 17 of 24 for 203 and 2 scores, Alexander Wilson rushed 14 times for 64 yards, and Tremel Jones had yet another big performance catching five balls for 101 yards. The Bulldog defense continued to be a problem for opponents, sacking Ty Jolen five times and holding the Wolves to a measly 217 yards. Coach Reich's crew has won six of seven and even if they miss the postseason are carrying a lot of momentum into next season.
It was a long, miserable day for the Highland Cavaliers. The tone was set on the first play from scrimmage, as Carson-Newman's William Johnson III took Jake Corkren's pass 16 yards on a pick six, and that was as close as UVA Wise would get the rest of the day. Corkren would finish 9 of 16 for 69 yards and 2 interceptions. A Jae Gillespie touchdown run with 8:50 to go in the game kept them from being shutout, and if it wasn't for Gillespie the numbers would probably look worse. He accounted for 90 yards rushing, which was approximately 43% of the offense that day. I've said before he is one of my favorite players in the conference to watch because we talk about Jordan Terrell, Tre Stewart, Dwayne McGee a lot. But Gillespie is an under the radar stud.
I'm rolling with Wingate to win this one and cover the spread. Like some other games, this one features a team playing extremely good football right now against a team that isn't. While I think Wingate is a longshot to make the postseason again, it won't stop them from putting on a show and at least trying to give the committee something to think about. The key to this one for Wingate is to make someone other than Gillespie beat you and continue to do what's been working for the past few weeks. For Wise, keep it from becoming bludgeoning. UVA Wise has had some moments this year (i.e., Barton game) where they have shown you can't let them hang around. If the Bulldogs go in and do what they are supposed to do, I think they will win comfortably.
Limestone (7-3, 7-1) at Emory & Henry (5-5, 3-5)
Location/Time: Emory, Virginia / 1 PM
Last Meeting: Limestone won 45-27 (2022)
Line: Limestone favored by -9.5
Offensive Rankings: Limestone (1st-433.9 YPG) / Emory & Henry (11th-268.3 YPG)
Defensive Rankings: Limestone (7th-321.8 YPG) / Emory & Henry (9th-343.2 YPG)
Limestone held a 33-14 lead with 10:32 to go in the 3rd quarter, before holding on for dear life in a five-point win over Barton. The Saints were held to seven points in the 2nd half, despite putting up nearly 570 yards of total offense in the game. Mikey Jones seemingly came from nowhere to put up 6 catches and 157 yards for the Saints. Jones had averaged 30.5 YPG coming into the contest and had not had more than four catches in a game all season. Tre Stewart crossed the 1,000-yard threshold on the season, rushing for 225 and two scores, and Dustin Noller continued his push for (in my opinion) SAC player of the year with 303 yards and 3 TD passes on 22 of 29. The Saints came in at #8 in the latest regional rankings, and if they take care of business this weekend, have a great chance at going back to the NCAA playoffs…if the kicking game doesn't come back to kill them first.
Coach Newsome's bunch got a much-needed palate cleanser on Saturday, blowing the doors off Erskine, 56-14. The win puts the Wasps at .500 for the season, and they would certainly love to not only finish at 6 wins but ruin Limestone's season. The Wasps led 28-7 after one, and 42-7 at half, allowing them to put the car on cruise control for the 2nd half. Three of the Wasps 1st half scoring drives were less than 40 yards! Charles Mutter tied his season high with four touchdown passes and completed nearly 60% in what was probably his best game since the season opener (likely the last time he was fully healthy too). Mykah English and J'Quan Anderson each added 73 and 71 yards rushing respectively, and the Wasps defense led by tackling machine Kaleb Lundy, forced four turnovers. A key to their success on top of forcing turnovers was controlling the clock and line of scrimmage. I've said for weeks now that the Wasps defense was gassed and on the field way too much. That is a recipe for success moving forward and to build on in '24.
2022 and 2023 look a lot alike for the Limestone Saints. Last season, Limestone was sitting at #8 in the regional rankings heading into the final week of the regular season. They put a beating on Emory & Henry and got into the postseason. This season, Limestone sits at #8 going into the final regular season game against the Wasps again and looks for a repeat of last season. I know the fellas from Emory, VA would love nothing more than to send the Saints marching back to the house. Limestone is playing extremely well, and the argument can easily be made they are better this year than last. Their big play ability on offense, plus a defense that has made tremendous strides this season are why I think they will win and make a 2nd consecutive playoff appearance. For the Wasps to have a chance, they need to force some turnovers and keep the ball out of the Saints hands. And CONVERT. It doesn't matter if you have a 7–10-minute drive if you don't put the ball in the endzone. And they must keep Mutter alive. Again, give me the Saints to win. But interesting that Bill Connelly's SP+ doesn't have them covering.
Catawba (4-6, 2-6) at Carson-Newman (5-5, 4-4)
Location/Time: Jefferson City, Tennessee / 1 PM
Last Meeting: Carson-Newman won 61-23 (2022)
Line: Carson-Newman favored by -7.5
Offensive Rankings: Catawba (6th-365.8 YPG) / Carson-Newman (8th-324.8 YPG)
Defensive Rankings: Catawba (10th-375.7 YPG) / Carson-Newman (5th-306.4 YPG)
Down three scores at the half, Catawba was unable to dig itself out of the proverbial hole in a 28-7 loss to rival Lenoir-Rhyne. The Indian offense was unable to gain any momentum and was held to 232 total yards by the league's top defense. Preston Brown and his receiving crew put up 188 yards, and the run game was absolutely silenced to the tune of 44 yards. Early in the season, I thought Preston Brown was the front runner for SAC player of the year. But over the past six weeks has failed to go over 200 yards four times. Coach Haines will look forward to get his offense back going this week, and the defense as well. He has done a very good job in his first year in Salisbury and while he may not get the award has earned some recognition for the improvement Catawba has shown.
Mike Clowney's crew came out and punched UVA Wise in the nose on the first play from scrimmage and left them dazed for the rest of the game. The Eagles led 28-0 after one and smashed it's way to a 52-7 win, bringing their record to .500 for the season with a chance for back-to-back winning seasons. Zane Whitson keeps getting better and better, completing 10 of 14 for 188 yards and 3 scores. Cam Ferguson led the rushing attack with 89 yards on just 7 carries. And the young Eagles receiving core had quite the day, with four touchdown catches between the freshman and sophomores. The Eagle defense once again played fast and physical, forcing three turnovers and scoring twice. William Johnson III had a pick-six on the first play from scrimmage, and defensive star Major Williams had one of the goofiest fumble recoveries I've seen for a touchdown. The Eagles are playing with an edge right now and are taking that out on opponents.
Give me Carson-Newman to win and cover this one. After starting the year 1-3, the Eagles have won four of six and many feel they should have won all six games. The offense is starting to hit it's stride and the defense is playing nasty over the past month and change. For the Eagles, keep doing what has been working. Run the ball between the tackles, burn them deep when it's given, and play fast and physical on defense. For the Indians, Preston Brown has got to shake it up and return to his early season form and keep the Eagle secondary honest. If the Indians can get the ground game going, it may open some room. They also need to play smart. Last season the Eagles ran all over the field on them, but Catawba also had 147 yards of penalties. Granted, C-N had north of 130 as well. A win for either team will most certainly help momentum into the offseason and 2024.
Newberry (4-6, 3-5) at Mars Hill (7-2, 6-2)
Location/Time: Mars Hill, North Carolina / 1 PM
Last Meeting: Newberry won 27-24 (2022)
Line: Mars Hill favored by -7.5
Offensive Rankings: Newberry (9th-311.8 YPG) / Mars Hill (3rd-377.3 YPG)
Defensive Rankings: Newberry (6th-320.4 YPG) / Mars Hill (3rd-287.7 YPG)
It was a back-and-forth affair for the Wolves of Newberry last weekend, but a 4th quarter touchdown by Wingate was the dagger in a 21-17 loss, sending the Wolves to their first losing season in nearly five years. A concern of many in the preseason was all the weapons that Newberry lost and ten games into the season, we can see those concerns were warranted. It's hard to replace nearly 90% of your offensive output. Jy Tolen completed 75% of his passes for a little over 100 yards. Dwayne Wright had some success on the ground, but the offense just struggled to really get going against the stout Wingate defense. When some teams fall out of contention, they collapse but I imagine the Wolves will be ready Saturday with a chance to ruin Mars Hill's season.
For the second consecutive season, the Mountain Division came down to a week ten matchup between the Lions and Pioneers. Unfortunately for Coach Clifton's gang, they ended up on the losing end of this bout, falling 29-27 in double overtime. Mars Hill held a 14-0 lead late in the 3rd quarter before Tusculum scored 14 unanswered points to send it to OT, including a fumble return for a touchdown. The momentum swings in this game were absurd. The Pioneers seemed to have it at first, then it swung toward the Lions, then back to the Pioneers. The Lions defense played pretty well all day, with the lone big mistake unfortunately happening at the end, when a halfback toss for the two-point conversion sent the Pioneers to the 'ship. Landon Honeycutt was all over the place, with another double-digit tackle output. The loss essentially ended Mars Hill's chances of hosting a playoff game, but at #10 in this week's regional rankings they still have a shot at the party but will need some chaos to take place.
I like Mars Hill to win and cover in this one. They've been the more consistent team this year on both sides of the ball and will look to get the bitterness off their tastebuds after the 2OT loss last week. However, playing with a chip on your shoulder can be dangerous and cause you to try to overdue the simple things. Newberry is having a down year, but they are still dangerous enough to make you pay, especially if you let them hang around late. JR Martin's ability to make plays with his arm and his feet keeps defenses on their toes and gives the Lions an advantage in spreading the field. If I'm a Newberry fan, I'd worry the Wolves inability to establish a passing game (11th in passing offense in the league) makes them one dimensional. I fully expect Honeycutt and company will attempt to eliminate the run game altogether.
Barton (5-5, 3-5) at Erskine (0-10, 0-8)
Location/Time: Due West, South Carolina / 1 PM
Last Meeting: Barton won 51-22 (2022)
Line: Barton favored by -26.5
Offensive Rankings: Barton (7th-354.8 YPG) / Erskine (12th-175.0 YPG)
Defensive Rankings: Barton (11th-409.9 YPG) / Erskine (12th-419.8 YPG)
Another week, another tough loss for the Bulldogs, as three of their five losses this year have been one score games. After falling behind as much as 19 points, Jaquan Lynch, Jordan Terrell, and Co. fought back to get within five. Limestone then iced the rest of the clock, sending Barton to their 5th loss in 7 games and 4th loss in a row. Jordan Terrell had another strong game, rushing for 136 yards on 26 carries. The SAC's leading rusher is looking for a rushing title. Jaquan Lynch returned and went 12 for 17, 172 yards and 2 scores. He has played some terrific football this year overall and I love the progress I've seen in his game. The issue again this week was a disappointing performance from the defense. During their four-game losing streak, Barton allowed 488.8 yards per game. That is ridiculously hard to overcome. The positive for Coach Hester's crew is they still have a chance at a winning campaign in 2023.
Craig Pender hit Marquell Brown on a 23-yard touchdown pass with 8:58 to go in the 1st quarter to even the score at 7 for the Flying Fleet. And despite giving up a score five minutes later and falling behind 14-7, the nail in the coffin was the ensuing fumble on the kickoff being returned for a score to put Emory & Henry up 21-7. The proverbial fat lady started warming her singing voice up, and she was in the second verse by half. Erskine was held to 173 yards of total offense, just around their season average. They struggled to throw the ball, and the running game was non-existent outside of Se'Maj Johnson having a couple good runs. Erskine just doesn't have the depth unfortunately right now to truly compete, but as I have said all year, they play hard and aren't as bad of a team as their record suggests.
I am rolling with Barton to win this game, but oddly enough SP+ doesn't think they'll cover the spread (barely). I still expect the Bulldogs to win by 3 or 4 scores. It's been a very frustrating last month for Coach Hester's team and I fully believe they will take out that anger on their future Conference Carolina's football rivals. There are some major concerns for me on the defensive side of the ball, but the offense has plenty of playmakers and this feels like a Jordan Terrell 30 carry, 300 yard game. He is currently 171 yards away from 1,500 on the season. He's got a legitimate chance to crack the top 10 single season as well. For Erskine to pull the upset, it starts with creating some turnovers and limiting chances for Barton. Not to sound disrespectful, but I can't see them slowing down the offense. So by limiting the number of chances they have with the ball, the less times they could possibly score. Unfortunately for the Fleet, I don't see it happening and expect them to sail into the sunset without a SAC win.
2023 SAC Football Championship
Lenoir-Rhyne (9-1, 7-1) at Tusculum (6-4, 6-2)
Location/Time: Greeneville, Tennessee / 4 PM
Last Meeting: Lenoir-Rhyne won 34-14 (2022)
Line: Lenoir-Rhyne favored by -12.5
Offensive Rankings: Lenoir-Rhyne (2nd-420.4 YPG) / Tusculum (5th-366.3 YPG)
Defensive Rankings: Lenoir-Rhyne (1st-233.2 YPG) / Tusculum (4th-303.7 YPG)
Lenoir-Rhyne came away victorious in one of the most player rivalries in all D2 last week, clinching their spot in the SAC Championship game and a share of the Piedmont division title. Sean White was outstanding, accounting for all 28 of the Bears points on a rushing score and three touchdown passes. The three-headed monster of McGee, Turner-Knox, and Dillard rushed for over 200 yards. And the Bears defense continued to be absolutely suffocating, holding it's 8th opponent in ten games to 10 points or fewer. Andre Jefferson and DJ Taylor combined for six sacks, and Jon Ross Maye had 14 tackles. Regardless of how the offense plays, this defense is beyond good enough to keep the Bears in any game.
After being shut out for two and a half quarters, the Pioneers woke up. After scoring 14 unanswered and striking first in overtime, it looked like the Pioneers were headed to the title game. Mars Hill committed an unsportsmanlike penalty and a personal foul that forced the Lions to start on their own 45. Destiny still seemed to be dressed in orange and black. Somehow the Lions scored on a long 3rd downplay and then again in the 2nd OT to seemingly push Coach Odom's bunch into the corner. After a failed two point try for Mars Hill, Matthew Palazzo scored on a two-yard run to tie the game, and then Kemani Brown hit Zaron Collins on a halfback pass to convert the two points and send the Lions home. As Bill Rafferty would say, that call took some "major onions".
Here is a quick, simple statistical breakdown of the two divisional champions.
| | | |
| --- | --- | --- |
| | Lenoir-Rhyne | Tusculum |
| Passing Offense | 6th-205.2 YPG | 2nd-238.9 YPG |
| Rushing Offense | 1st-215.2 YPG | 10th-127.4 YPG |
| Scoring Offense | 1st-37.1 PPG | 6th-26.3 PPG |
| Red Zone | 3rd-86 %(36 of 42) | 7th-80% (24 of 30) |
| Turnovers | +9 TO Margin | -6 TO Margin |
| Passing Defense | 1st-150.1 YPG | 7th-190.4 YPG |
| Rushing Defense | 1st-83.1 YPG | 5th-113.3 YPG |
| Scoring Defense | 1st-10.9 PPG | 6th- 21.4 PPG |
| Penalties | 8th | 5th |
In the preseason, I had Lenoir-Rhyne winning the SAC and feel like it would be shameful of me NOT to pick them to win now. The Pioneers put up more yards passing and commit fewer penalties, but the Bears have a significant statistical advantage in rushing offense, scoring, red zone scoring, turnover margin, passing and rushing defense, points allowed. My biggest concern for the Pioneers, and Justin Polizzi pointed this out on Inside D2 Football Sunday night, is the turnovers. Tusculum's defense has five fumble recoveries and 17 interceptions this year. Pretty good numbers. But they've turned the ball over 28 times and that doesn't include the 15 times they fumbled, and it wasn't recovered by the opponent. If Tusculum is going to pull off the upset, which they are completely capable of doing, they need to protect the football, force the Bears into some uncharacteristic mistakes and limit possessions. The positive for Tusculum is they've won some ugly games this year, and if they can muck things up and stay in a late it'll be an entertaining show for sure.
Lenoir-Rhyne wins and covers.
If you have any questions or comments you'd like answered, please feel free to contact me. If there is something specific, you'd like to see covered, let me know as well. You can find me on Instagram, Twitter, Threads, etc.
Don't forget to join us at Inside D2Football each Sunday night at 8 PM Eastern.