SAC Week Five Preview
September 30th, 2021 5:00am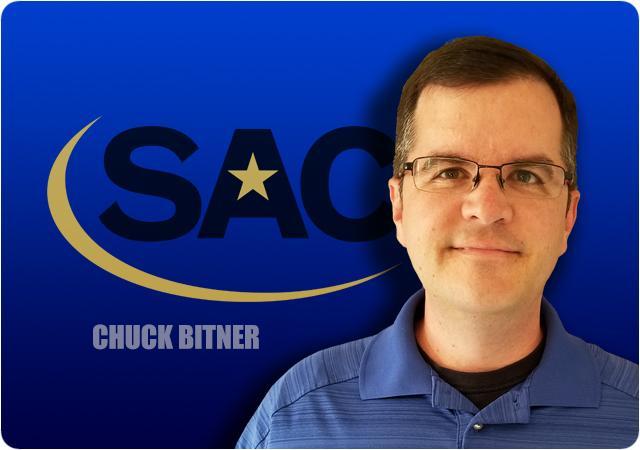 Before we get into the weekly rankings and the schedule of upcoming games, there are some headlines that need attention.
Catawba cancels second straight game
I was really hoping we would not have to deal with cancellations once we got into conference play, but it happened last week and it happened again this week. Catawba was not able to meet the roster requirements for the road trip to Wingate last weekend and has not yet been able to meet the return to play standards to go forward with this week's home game against Limestone. The end result is the Catawba program has been sidelined for two straight weeks.
As agreed to in the SAC's Medically Related Cancellation and Postponement Policy If the contests cannot be made up, Catawba will forfeit the games and will be scored with losses in both. Wingate and Limestone would be awarded wins. However, it is important to note that a win/loss via forfeit will count for conference standings only and will not be considered in NCAA rankings criteria. This is most important in Wingate's situation as a team likely to be in contention for NCAA playoffs. If Catawba continues to win, this would also significantly impact their prospects as they would have only nine games played at the conclusion of the season.
I confirmed with the SAC office on Wednesday that official determination on status of the cancelled games will not occur until the end of the season. There is still a possibility (though very remote) of one or both games being rescheduled later this fall. The only opportuntiy for this to happen would be after the regular season, which would not be feasible for any teams invited to the post season.
Todd Knight becomes all time wins leader at Newberry
Newberry's win at Tusculum last Saturday afternoon was the 73rd victory for coach Todd Knight, making him the all time wins leader at the school. The previous record of 72 career wins had stood since 1967. Knight has been part of the Newberry program since 2003 and was named head coach in 2009.
D2Football Sunday night chat
If you want to learn more about what is happening around the country in Division II fooball, join us on Sunday nights for our live show where we discuss the interesting games from Saturday and look forward to the week ahead. The live stream begins at 8pm eastern / 7pm central every Sunday. Subscribe to the D2Football YouTube channel to be alerted when the show goes live.You can also watch the recordings of previous shows.
Here is a look at my latest SAC rankings
1. Wingate
Wingate did not get to take advantage of the momentum that came from thumping Carson-Newman in the week three conference opener. The Bulldogs' week four game was cancelled just one day before by Catawba. As discussed above, the cancellation is not currently factored into conference standings but will be at seasons' end if the game cannot be rescheduled. The Bulldogs unfortunately missed out on a home game and a likely fourth win. The only thing to do is move on and embrace the positives that come from it. After this Satuday's home game, Wingate will be on the road for three straight games so a weekend to rest and recharge may be a good thing.
2. Newberry
Newberry did the most important thing they needed to do following the big win over Lenoir-Rhyne. They avoided the letdown the next week. Let downs happen frequently in college sports because Its not easy to find the same level of play and the same level of emotion for the next game. We see it all the time in college football. The win at Tusculum wasn't their best performance, but it was a win. The Wolves' offense struggled a bit with a tough Tusculum defense, but that was expected. The defense did the heavy lifting in carrying the team to a win. More than 40% of Tusculum's offensive output came on the final two drives of the game when Newberry had a lead to protect. The Newberry passing game wasn't productive but that was the only negative on the day. It was the first of three straight road games so getting out of it with a win over a quality opponent is all that matters.
3. Lenoir-Rhyne
There were a lot of standout performances and stats in Lenoir-Rhyne's win at home over Mars Hill. Dan Louba's four sacks and Dareke Young's three TD receptions to name a few. But the most important element of this game for LR has how they responded to each of Mars Hill's second half touchdowns. When the Lions finally got in the end zone late in the third to cut LR's lead from 17-0 to 17-8, it felt like it could be the start of a huge momentum shift. But it took the Bears less than a minute of game clock to get the touchdown back and tamp down the Mars Hill enthusiasm. Early in the fourth, they did it for a second time. Mars Hill mustered another 8 point drive to make it a one score game at 24-16 but again, the Bears responded on the next possession. Once they got the lead back to 15 points, the defense finished it. That's how good teams win football games.
4. Catawba
The cancellation of the Wingate game was unfortunate and disappointing. I really wanted to see how Catawba matched up a with a good team. They have now cancelled a second consecutive game so there really isn't much more to say right now. We just have to hope the precautionary measures help everyone stay as healthy as possible and the Indians can get back on the field soon.
5. Tusculum
Through four games, Tusculum is 2-2 but their offensive productivity has gone down each week. Not a good situation as they prepare for a trip to Wingate. The Bulldogs currently have the #1 defense in the SAC in nearly all team statistical categories so the Pioneers need to reverse the trend and find some consistency. I think the offense would benefit from having a true number one rusher that they know they can depend on. They have several backs that they like but I'd like to see more carries for Freshman Reggie Kellum. He has the best yards per carry on the team and hasn't put the ball on the ground. They also need more from graduate QB Ivan Corbin who has the lowest efficiency rating among starters in the SAC.
6. Mars Hill
I didn't walk away from Mars Hill's game at Lenoir-Rhyne feeling that they should have won, but I did feel like it should have been closer than the 15 point margin. For much of the 60 minute contest the Lions were very competitive and they made a lot of stops on defense. Offensively, they left too many plays on the field. Dropped passes killed a few drives and kept the Lions from putting points on the board until late in the third quarter. They turned the ball over on downs twice in the red zone, including their first drive of the second half, which advanced to the LR six yard line. If they'd punched ball in the end zone on that drive, the rest of the game could have played out differently. They did outscore LR in the second half and had more total yardage for the game. Those are things to build on as they head into matchups with more tough defensive teams in Newberry and Wingate.
7. UVA Wise
It seems unfair to have Wise all the down in seventh after their impressive win over Carson-Newman. It was easily the program's biggest win since an upset at Shepherd to conclude the MEC era in the final week of 2018. But we can't forget about the disastrous performance at Mars Hill the week before. We know Carson-Newman has problems, but I am still having a very hard time reconciling these back-to-back results. This just seems to be the nature of college football in 2021. It is, more than ever before, a week to week season. Naturally, the big question is what will the Cavs have for Lenoir-Rhyne this weekend? Will we see the aggressive defensive front that lived in the CN backfield, as well as the newly discovered running game, or will we see the team that struggled to anything right at Mars Hill?
8. Carson-Newman
The loss to Wingate in week three was bad. But as bad as it was, the team did compete and there were positives to take away, primarily that it was a decent defensive performance and they really stood tall in the red zone. Sadly, there weren't many positive to take away from the loss at UVA Wise. I watched the entire game twice but couldn't find much. The offense is throwing a lot of things at the wall to see what sticks, but so far, none of it has worked. They've tried three quarterbacks but none of them can get the passing game in synch and when they run, their formation telegraphs it. I lost count of the negative yardage plays, but it was a lot. A LOT. They don't have an identity and at this point I'm not sure what their direction is. The best thing the coaching staff can do now is be decisive about what direction they want to go in and put the players on the field that best fit that system.
9. Limestone
I want to think that Limestone's llopsided oss to Barton was a combination of bad factors. The Saints were shorthanded offensively with two linemen out with injury and starting quarterback Dustin Noller sidelined by concussion protocol. Those challenges were evident as the Saints' 12 offensive drives produced only 210 total yards. But when faced with this kind of adversity, the team has to step up. That did not happen. The Limestone defense, which needed to elevate its level of play to help the ailing offense, was gashed by Barton's rushing duo of Jaquan Lynch and Jordan Terrell to the tune of 363 yards. Barton is getting better every week and playing with a lot of confidence, but you cannot get blown out of your homecoming game by a first year program. Everyone on the team needs to be mad about it. With the Catawba cancellation, they'll have a few extra days to focus on improvement at practice before moving into next week's game prep
Week Five Schedule
[ CANCELLED} Limestone (0-3, 0-1) at Catawba (3-0, 0-0) 1:00
Newberry (3-1, 2-0) at Mars Hill (2-2, 1-1) 1:00
Newberry is looking like a strong contender for the SAC championship, having already gotten through two-time defending champs Lenoir-Rhyne and the spring season champ Tusculum. But there are no easy outs in conference play and this will be a tough game. The Newberry offense did enough last week at Tusculum but it was a struggle. I think the same may happen this weekend. Newberry is at their best when they establish the run, but Mars Hill has a good defensive front that has been tough to run on. If they can hold up against Newberry's physical run game, I think they have a really good chance this weekend. Offensively, the Lions must play a cleaner game than they did last week. A couple of dropped balls made a huge difference in the loss at LR and I think this will be a relatively low scoring game so any missed opportunities will be very costly.
What to watch for: Mars Hill's offense is converting third downs into first downs at a rate of just 26% - tied for lowest in the SAC. That conversion rate will need to be higher to win this game.
The pick: Newbery
Carson-Newman (0-3, 0-2) at Barton (2-2) 2:00
At the start of the season, this seemed like a game you could easily put into the win column for Carson-Newman. Not so anymore. Stats don't tell an entire story, but they sure do paint the picture. Carson-Newman has one of the worst performing offenses in D2 in terms of scoring and total offense. And who would have ever thought the Eagles would rank 127th in rushing yards per game?
Getting win number one will be difficult because Carson-Newman is going to have a hard time with this Barton team. The Bulldogs have a punishing rushing offense that currently ranks 5th in nation with 263 yards per game, led by D2's leading rusher Jordan Terrell (192 yards per game). I do think Carson-Newman still has a good defensive front that could slow down the Barton rushing attack, but the Bulldogs have found efficiency in the passing game in the last two weeks as well. They may only throw 10-12 passes, but a week ago they averaged 17 yards per completion and hit 8 of 10 throws. Sounds like numbers we used to see from Carson-Newman.
What to watch for: The Bulldogs have an offense that can shorten games by wining time of possession and I would expect them to work hard at taking time off the clock to put pressure on Carson-Newman's struggling offense.
Carson-Newman desperately needs a win but these two teams are heading in opposite directions. The Eagles haven't given me any reason to be confident.
The pick: Barton
#17 Lenoir-Rhyne (2-1, 1-1) at UVA Wise (2-2, 1-1) 2:00
UVA Wise had a bounce back performance on both sides of the ball last week but I think they're going to have a much harder time defensively against Lenoir-Rhyne. The Bears ran the ball well last week and rediscovered their passing game by getting Dareke Young involved. Wise will have to respect the pass much more than they did against Carson-Newman. The Cavs were able to live in the Eagle's backfield without sending extra bodies. I don't think they will be able to do that this week so if they are aggressive in run defense, watch for the Bears to go to the deep passing game.
That said, the win last week will give the Cavs a lot of confidence. One thing I got right about UVA Wise after the week two game at ETSU was to look for Devin Heckstall to be a big part of the game plan. His reception total isn't huge but the 6'6" receiver is a mismatch against most defenders and he has been target frequently in the last three games. Respecting him as downfield threat may have helped open up the running game last week, which had its best day of the season.
What to watch for: UVA Wise has been good at home and this will be LR's first trip to Carl Smith Stadium
The pick: Lenoir-Rhyne
SAC Game of the Week
Tusculum (2-2, 1-1) at #12 Wingate (3-0, 1-0) 6:00
If Tusculum want to keep pace in the SAC title race, they have to win this game. If they fall to 1-2 and lose tie breaker games with Newberry and Wingate, its pretty much over. Wingate is the better team but there could be some matchups for Tusculum to take advantage of. The Pioneers have a good defensive front that is tough against the run. They have to make it hard for the Bulldogs to establish the run, and I do think its possible to do that. Wingate averages 150 yards per game and 3.8 yards per carry. Not bad, but average for a team that favors the run. They struggled in short yardage against Carson-Newman so there is an opportunity for Tusculum to get off the field and keep this low scoring.
The other thing Tusculum has to do is be more efficient with the pass. I don't like their chances of running the ball against Wingate, but Fayetteville State showed that you can pick up chunk yards in the passing game. I like Tusculum's talent at the receiver positions a lot, but they have not been getting enough touches. If they can get the ball to Justice Parham, Tyler Aijero and Derrick Wright, this can be a good battle.
What to watch for: Wingate's passing attack is as crisp as it's been for the last several years. Committing to stopping the run could work for Tusculum, but Wingate also has the most efficient passing game in the SAC. I think that is where the game will be won.
The pick: Wingate
Questions, suggestions, comments, complaints? Email me at [email protected] and follow me on Twitter @D2Chuck