SAC Week Five Preview
September 27th, 2023 8:00am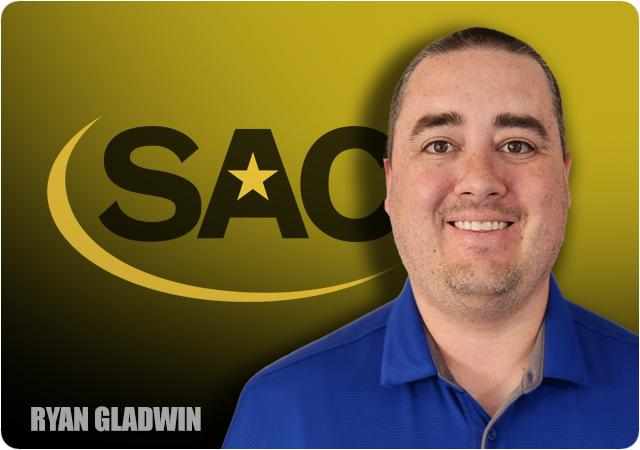 Week four in the SAC turned out to be quite an odd week of games, with a few being closer than expected and a few not. That is one of the many different things that makes D2 college football so different and wonderful. You truly can never expect what you expected. This week's menu is also looking delightful and should provide yet another awesome Saturday of SAC football.
Before going into the updated power rankings and this week's games, I wanted to take a moment to highlight a video I saw earlier this week. Sam Pittman, head coach at Arkansas, spoke on why he deleted social media and the damage it can do for his players and coaches, highlighting mental health. "We need to help these kids," Pittman said. "There's a lot more going on in their life right now than possibly when I was a kid. And I think a lot of it has to do with this (holding up a smartphone). A lot of good about this, but…if you get pulled the wrong direction with it, it can spoil your day." Way, way too many folks tend to forget that these are kids. I know legally they are adults, but these are kids playing a game. A game that at the end of the day, doesn't mean a thing in the grand scheme of life. There is a lot of stuff they go through on an everyday basis and some of them have been dealt with some cruddy life situations that many of us wouldn't understand. All this to say it's okay to get frustrated over a stupid play or a costly mistake, but be gracious.
SAC Power Rankings
Lenoir-Rhyne
Mars Hill
Newberry
Tusculum
Wingate
Limestone
Barton
Emory & Henry
Carson-Newman
Catawba
UVA Wise
Erskine
SAC Players of the Week
Offense: Matthew Palazzo (Tusculum)- 23 of 33, 282 total yards and 4 total touchdowns.
Defense: Wesley Scott (Tusculum)- 13 tackles, 3 TFL, 2 sacks, forced fumble and fumble recovery.
Special Teams: Lon Teachey (Mars Hill)-3 for 4 FG, 1 XP
Last Week: 5-1.
Season: 25-9.
Mars Hill (3-0, 2-0) at Limestone (2-2, 2-0)
Location/Time: Gaffney, South Carolina/12PM
Last Meeting: Limestone won 17-14.
Line: Limestone by -2.5
Offensive Rankings: Mars Hill (3rd)/Limestone (2nd)
Defensive Rankings: Mars Hill (5th)/Limestone (7th)
This is my game of the week and should be an incredible matchup between two teams that are hot right now. Mars Hill won a battle of the unbeatens last week, defeating Barton 16-14 in a showdown. Like Chuck said on the show Sunday night, you would think holding Jordan Terrell to 47 yards of rushing and having 200+ more yards of offense would be a recipe for a big Mars Hill win. But that was not the case. JR Martin had most likely the surprise performance of the week last week, combining for 332 yards of total offense and the Mars Hill run game was on point.
Limestone took care of business, smacking UVA Wise 38-17 and have now won two straight to remain unbeaten in the SAC. To the shock of literally nobody who knows anything about Limestone football, Tre Stewart once again had a heck of a game, rushing for 104 yards on 14 carries and had 7 catches for 85 yards. This young man is just electric, and his durability is impressive to watch. Limestone does a tremendous job of doing whatever it has to, to get him the ball.
In this game between a contrast of styles, I am going with the Lions of Mars Hill. As explosive as the Limestone offense is, the Mars Hill defense has shown to be something different. The secondary has not looked stellar (giving up a league leading 240 yards per game), but their ability to stop the run is incredible. If Noller and Co. can open the field up and create running lanes for Stewart, I give the Saints a very good chance of winning. An advantage that the Saints have is they have seen some solid defenses already like West Alabama. But they also haven't played someone with a linebacker like Landon Honeycutt yet. Mars Hill has not seen an offense like Limestone's, but Coach Clifton's defense wouldn't lose sleep over anyone I believe. A big key for Mars Hill is an improvement in the passing game, and I expect Malik Laurent to have a monster day.
UVA Wise (1-3, 0-2) at Lenoir-Rhyne (4-0, 2-0)
Location/Time: Hickory, North Carolina/2PM
Last Meeting: Lenoir-Rhyne won 42-10.
Line: Lenoir-Rhyne by -30.5
Offensive Rankings: UVA Wise (11th)/Lenoir-Rhyne (5th)
Defensive Rankings: UVA Wise (4th)/Lenoir-Rhyne (1st)
UVA Wise played well early last week, even leading for most of the first quarter. But then the wheels fell off in the 2nd quarter allowing Limestone to take an 18 point lead into the half and that was all she wrote. Jake Corkren had two interceptions, and the Cavaliers couldn't really get anyone other than Jaevon Gillespie going. He finished with 17 carries for 75 yards. You also can't beat a lot of people when you have 10 penalties for 185 yards! You don't have to be an expert to imagine the coaching staff not being overly thrilled about that stat line. The Cavaliers are a tough team, and they never quit, which always make them a tough out.
15th ranked Lenoir-Rhyne remained unbeaten and continued their streak of having Carson-Newman's number, winning for the 12th time in 15 games. The Bears defense came up big in some big situations, forcing key turnovers and making big 3rd and 4th down stop after big 3rd and 4th down stop. There's a reason they have been so elite this year. Dwayne McGee looked like 2021 Dwayne McGee (rushing for 123 yards on 15 carries), and Jalen Ferguson made some very good plays in his 1st career start. That young man has a bright future in Hickory. He made a lot of smart football plays Saturday and seemed very in control of the offense.
The last time the Bears were ranked around 15 and played UVA Wise, the Cavaliers pulled off one of the most stunning upsets I can remember in all my years of following SAC football. Despite Dwayne McGee rushing for 165 that day, Lenoir-Rhyne couldn't overcome three Grayson Willingham interceptions. In order to pull off the stunner again, the Cavaliers will need the same kind of day. The Bears defense is stout at all levels, but the Cavalier defense has been sneaky good as well. I expect Jalen Ferguson to have a monster day, now with a full game under his belt, and the Bears to win comfortably between the bricks.
Barton (3-1, 1-1) at Tusculum (2-2, 2-0)
Location/Time: Greeneville, Tennessee/2PM
Last Meeting: Tusculum won 14-13.
Line: Tusculum by -5.5
Offensive Rankings: Barton (4th)/Tusculum (8th)
Defensive Rankings: Barton (11th)/Tusculum (10th)
This should be a hard-fought battle between two teams looking to avoid a 2nd D2 loss. Barton suffered its first loss of the year last week. After taking a 14-10 lead into halftime against Mars Hill, the Bulldog offense was shut down in the second half: four drives totaling 46 yards of total offense. All-Everything running back Jordan Terrell was held to 47 yards on 18 carries in a stellar defensive effort, over 150 yards below his season average coming into the game. Jaquan Lynch played very well, completing 67% of his passes for nearly 200 yards. But it wasn't quite enough for the Bulldogs.
Tusculum kept on rolling, winning their second in a row in a game that wasn't ever really in doubt. The Pioneers raced out to a 21-0 lead at the half and never looked back, cruising to a 35-21 victory over Catawba. Tusculum's offense was near perfectly balanced in yardage (226 passing and 229 rushing) but turned the ball over five times. Not a habit you want to form. Matthew Palazzo, the SAC Offensive Player of the Week, had a big-time performance, with 4 combined scores and 282 yards of total offense.
This is a very tough game to choose because these teams are so unique in how they play. Jordan Terrell is special, and when Jaquan Lynch has his A game he can ball. His play last week kept the Bulldogs in the game. On the flip side, after losing Tre Simmons to the portal, Matthew Palazzo has been fun to watch under center for Coach Odom's squad. The Pioneer offense showed some life last week, and the defense is a lot better than they have shown statistically through four weeks. I'm going with the Pioneers at home in this toss up game and for the defense to get back on track.
Emory & Henry (2-2, 0-2) at Catawba (2-2, 0-2)
Location/Time: Salisbury, North Carolina/6PM
Last Meeting: Emory & Henry won 38-23.
Line: Emory & Henry by -3.5
Offensive Rankings: Emory & Henry (9th)/Catawba (1st)
Defensive Rankings: Emory & Henry (6th)/Catawba (9th)
Two teams in desperation mode face off in Salisbury this weekend. After starting 2-0, both have been on the wrong end of the stick for the past two weeks and if either has playoff aspirations or conference championship game aspirations, this is a must-win right now in week five.
I picked the Wasps to take care of Wingate and did not see that result coming. I figured a close low scoring game was on the horizon, but the Bulldogs defense picked off Kyle Short three times in relief of Charles Mutter III, including a pick six that essentially closed the book before the half time whistle. Emory & Henry had 35 yards of offense in the second half, finished with four turnovers and like some others, could not climb back into the game. Coach Newsome's boys will look to right the ship on the road this week.
Unlike Lazarus, the Indians could not rise out of the grave on Saturday. Catawba fell into a three-score hole by halftime, largely in part to three turnovers on their first five possessions. It's tough to win games in the SAC, but even more so when you put yourself into a corner early. Catawba never truly threatened Tusculum, suffering their second consecutive tough SAC loss. QB Preston Brown threw for over 300 yards again and Bo Pryor continued his claim to be the SAC's best wide receiver. Pryor finished with 13 receptions for 131 yards and two touchdowns. Credit to Coach Haines and his team for not quitting when the game wasn't going their way.
In hopes that it doesn't sting me again, I'm going with the Wasps this week. Catawba's offense is electric, as despite being 0-2 in SAC play I personally would make Preston Brown Offensive Player of the Year in the SAC after four weeks. Similar to last week's game, I do have concern that if Catawba gets rolling offensively that the Wasps, who's offense has still been in a funk since the end of the 1st quarter against Bluefield State, can get into an Arena Football style game. In the end, I have a little more faith in the Wasps defense being able to make a few stops than I do the Indians.
Carson-Newman (1-3, 0-2) at Newberry (3-1, 2-0)
Location/Time: Newberry, South Carolina/6PM
Last Meeting: Carson-Newman won 24-14.
Line: Newberry by -12.5
Offensive Rankings: Carson-Newman (10th)/Newberry (7th)
Defensive Rankings: Carson-Newman (8th)/Newberry (3rd)
Just like last week, the Eagles have a streak they are trying to break. Carson-Newman has lost five straight in the Graveyard by an average of 23 points and haven't won in Newberry since 2010 when current Houston Cougars DC Doug "Crazy Legs" Belk was under center. Despite being down four starting offensive linemen and some other players on the offensive side of the ball, the Eagles played tough last week. The inability to finish long drives and untimely turnovers (never heard of a timely turnover now that I think about it), just crushed the Eagles' chances. The turnover right before the half and the nearly nine-minute drive to start the third to be specific.
Newberry, in typical Newberry fashion, keeps finding ways to win games. My dad always said that good football teams find ways to win ugly games and that can be said for Coach Knight's team the past two weeks. In control for most of the game, the Wolves needed to recover an onside kick to seal the game against last place Erskine last weekend. The impressive tandem of Trakell Murray and Dwayne Wright had a field day, combining for 37 carries and 308 yards. Those two should expect a lot of work this upcoming weekend.
Last season, Newberry was heavy favorites when they came to Mossy Creek before getting upset. That loss stung the rest of the season and the two-time defending SAC champs will be out for blood. The Eagles may be able to use this to their advantage. If the Eagles can stop or slow down the run and establish some rhythm on the offensive side of the ball, I think they can pull the upset. The offense was moving the ball well with Jaylen Myers under center and he should be back this week. Coach Knight and Co. are now 21-4 in their last 25 SAC games, which is impressive in a league as talented and deep as the SAC. Unfortunately for Carson-Newman, I'm going with the Wolves this week. As I said a few weeks back, until someone puts down the Wolves, I have to stick with them.
Erskine (0-4, 0-2) at Wingate (2-2, 1-1)
Location/Time: Wingate, North Carolina/6PM
Last Meeting: Wingate won 31-7.
Line: Wingate by -36.5
Offensive Rankings: Erskine (12th)/Wingate (6th)
Defensive Rankings: Erskine (12th)/Wingate (2nd)
Erskine looked well on their way to another big loss last week before coming from the depths and putting quite the scare on Newberry before falling 24-17. The Fleet passing game was non-existent, but they ran the ball for nearly 200 yards against a good Newberry defense. Jalen Samuels quietly had another solid game, averaging nearly 8 yards per. The problem for the Flying Fleet is as good as they were moving the ball on the ground, Newberry was doing the same to them.
Wingate rebounded nicely after a tough loss the week before and dismantled Emory & Henry early. The defense took advantage of the Wasps being short two tackles and forced four turnovers. Freshman quarterback Brooks Bentley played very efficiently, completing 12 of 19 for 182 yards and two touchdowns. The Bulldog offense didn't exactly bring a firework show with them, but just like in the playoffs in 2022, the defense sure did. If there was one thing to be concerned about if you are Wingate, it's the penalties. 9 for 100 yards this game. Bulldogs are the second most penalized team in the league through four games.
I said on twitter this past weekend that I was done trying to pick Wingate games. When I pick them to win, they lose. When I pick them to lose, they win. Coach Reich's club may want me to pick them to lose this week, but I got some bad news for the Bulldog crew. I'm rolling with the Bulldogs to win and win big. Erskine may not be an elite football team, but they play hard and don't quit. If you let teams hang around that shouldn't, you'll eventually get snake bit. If Erskine can force some turnovers and give themselves some short fields, it may help them pull of a monster upset. But Wingate's defense is just too good and the offense does just enough to keep you honest. Again, give me Wingate.
If you have any questions or comments you'd like answered, please feel free to contact me. If there is something specific, you'd like to see covered, let me know as well. You can find me on Instagram, Twitter, Threads, etc.
Don't forget to join us at Inside D2Football each Sunday night at 8 PM Eastern