SAC Week Four Preview
September 23rd, 2021 5:00am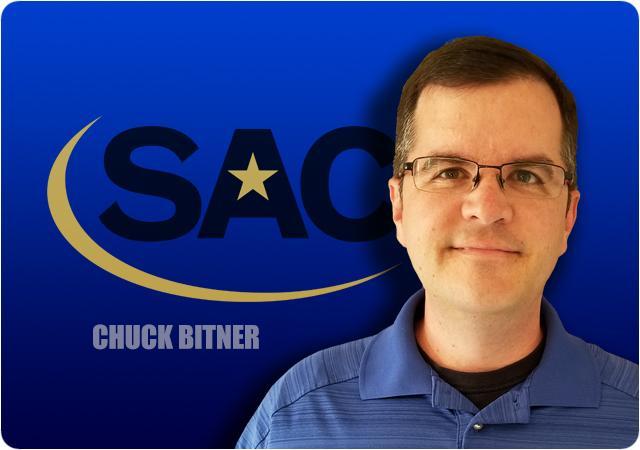 We're at the ¼ pole of the 2021 season which means we have a pretty good sample size on each of these teams and the conference standings become the most important discussion point from week to week. The biggest story from this past week was Newberry's upset of Lenoir-Rhyne, who was ranked #5 in the D2Football poll. The Bears remain in the rankings at #17 this week, but there is no margin for error if they want to stay in the race for another SAC championship. Starting the conference schedule a game behind is not ideal, but there is still a lot of football to be played and plenty of opportunities for the Bears to get back to the top. But as head into week four and the second round of conference action, Wingate and Newberry are the early leaders in the standings.
Before we look at the SAC rankings, allow me to put in a plug for the D2 Football Sunday night chat. This is a live webcast that we have been doing on Sunday nights to recap some of the noteworty events from the weekend and talk about what we're looking forward to in the upcoming schedule. If you join live at 8pm eastern / 7pm central, you can participate by asking questions or making suggestions for discussion topics. You can find the live stream and the playback on the D2Football YouTube channel. Subscribe and set reminders for the live show in Sundays!
Here is how the league looks heading into the fourth Saturday of the fall. (As a reminder for followers of Barton and Erskine, we have coverage of your teams in Craig Fenn's Independents column).
1. Wingate (3-0, 1-0)
Wingate jumps to number 1 this week, following an impressive win at Carson-Newman combined with Lenoir-Rhyne's loss at Newberry. I'm not at all surprised that Wingate is 3-0 and not surprised that they are playing really well. But I have to be honest…I did not think they would be this good, this early in the season. Wingate has won a lot of games in the last five years but they might be playing better right now than they have at any point during that five year span. And I don't think we've seen their full potential yet. I think they'd like to get a little more out of the running game so I expect them to keep working at that. But the offense is very efficient and QB Shaw Crocker is definitely playing the best football of his career. The defense is consistently good, especially at shutting down the run, and they are loaded with depth in the front seven. On top of everything, the Bulldogs are also the least penalized team in the SAC in terms of yards per game. There is a long road ahead, but if they stay focused every week, there is a good chance of Wingate being undefeated heading into the late stages of the season when they play Lenoir-Rhyne and Newberry in consecutive weeks.
2. Newberry (2-1, 1-0)
Last week's win over LR was the best performance I've seen from Newberry since they beat Wingate in 2016 to win the SAC and finish undefeated in the conference. It was a complete team victory that demonstrated what Newberry can do when they play their best football. It was also more evidence that football really is a week to week game. All the things Newberry did well against LR were not working for them the week before against North Greenville. I really want to see how they come out this week at Tusculum. We've seen what they're capable of, but the Wolves have struggled to consistently play at a high level for the last few years. If they can do it, they're going to be very hard to beat. They have the right pieces in place to run the ball, throw effectively and play outstanding defense. They're on the road for the next three weeks but should be favored in all three games.
3. Lenoir-Rhyne (1-1, 0-1)
Tough loss for the Bears at Newberry. They definitely did not play their best and none of the adjustments they tried worked. To put it bluntly, they were out played and out coached. But it was also just a good night for Newberry. Everything came together with a solid game plan, in-game adjustments and really good execution. Its football. Sometimes you just get beat. The important thing for LR is to not let that become a trend and they to need regroup and refocus because a highly confident Mars Hill team is coming to town this week. The Bears did not win the line of scrimmage battles offensively or defensively at Newberry, which is unusual. I'd like to see them get back to basics and focus on establishing the run and stopping the run. They need more depth at running back and also need to figure why they couldn't hit deep balls. The long ball is a strength for this offense but it was out of synch last week.
4. Catawba (3-0, 0-0)
I'll be honest, I don't really know exactly where Catawba belongs in the rankings. The level of competition they've played is probably making them look better than they are. But I like how they're playing and I like how they're winning. Its not great that they're hanging on for dear life against first year programs, but Catawba is a young team that didn't have experience winning. Grinding out wins and making plays at the end of the game is significant progress for them. They still have a lot of work to do with their passing offense and I was surprised how much they struggled to run the ball against Barton. Their 3-0 record might be a bit of a mirage, but they should be happy with what they've done so far. We will know a lot more about the Indians after this weekend's trip to Wingate.
5. Mars Hill (2-1, 1-0)
Mars Hill and Tusculum have very similar resumes. Both have a win over a weak opponent, an OT loss to Chowan and a conference win over a team from the bottom half of the standings. I gave the nod to Mars Hill for having the more impressive conference win. And what a win it was. Mars Hill turned the ball over on its first possession and allowed UVA Wise to score in one play. It was a big mistake that felt like it could set the tone for the day. But the Lions quickly shook that off, got the points back on the following drive and then never let Wise sniff momentum for the rest of the day. It was a team win and a great performance when they really needed it. The defense has been playing very well and getting better each week. The offense has had some growing pains with a lot of new faces in the starting lineup, but things came together last week. Jmmy Urzua is settling into a rhythm and new leaders are emerging in TE Ty Snelson and WR CJ Thompson. The Lions now have some momentum at a perfect time, heading into a huge road trip to Lenoir-Rhyne.
6. Tusculum (2-1, 1-0)
It wasn't pretty and it wasn't clean, but Tusculum did find a way to bounce back last week. The defense was outstanding once again, holding Limestone to just 268 total yards. The 'neers D also contributed nine points with a safety and fumble returned for a touchdown. Offensively, looks are a little deceiving. Statistically, Tusculum has the highest scoring offense in the SAC at an even 40 points per game and third most productive in total yards with 397 per game. But four of their 15 total touchdowns have been scored by the defense (that's more than one per game). Don't get me wrong, the offense isn't bad, and it should continue to improve. But its not where it needs to be heading into a three-week gauntlet against Newberry and then at Wingate and at Lenoir-Rhyne.
7. Limestone (0-2, 0-1)
The Saints battled valiantly in their second contest of the year at Tusculum but a series of costly offensive mistakes in the third quarter led to 9 points given up and ultimately cost them the game. The Saints were not able to establish the run against a tough Tusculum defense and the passing game isn't far enough along to do the heavy lifting. I think they'll match up better with Barton and Catawba in the next two weeks, but the offense needs to come a long way in short time if they are going to compete in a very difficult send half of the schedule. The offense lacks explosiveness and I'd like to see them rectify that with more touches for their most talented receivers.
8. Carson-Newman (0-2, 0-1)
There were a lot of questions about what Carson-Newman's offense would look like coming into the season. Based on what we saw in the lone spring game, I thought it would be different but regardless of what approach they went with, I expected better than ten total points in two games. They've played two very good teams, there is no doubt about that. West Georgia and Wingate are both Top 15 teams as of this week. But Carson-Newman's offense was not competitive with either and that is alarming. Statistically, the Eagles are one of the worst offenses in the nation, averaging just five points and 165 yards per game. They're in the bottom five of the national stats in both categories. Through two games, they have the worst third down offense in the SAC and have been in the red zone only twice. They changed up the offensive line a bit between the first and second games but it didn't lead to any improvement. We'll see if they continue to tweek the lineup. On a more encouraging note, over the next three weeks, I think the defense will be good enough to carry them to wins as long as the offense can muster 20-24 points. The Eagles' D was exceptional in the red zone last week, particularly inside their own five. If they can continue to do that and maybe create some turnovers to give the offense extra possessions, they'll have a chance to win the next three games (Wise, Barton, Catawba) and get the season turned around.
9. UVA Wise (1-2, 0-1)
Through three games, I still don't have a good feel for where UVA Wise is at. The blew out VUL 54-0 and lost by 31 to Division I ETSU. Those opponents are on very opposite ends of the spectrum so the truth of who they are should be somewhere in between. But the disaster at Mars Hill was a really bad sign. The offense was humbled by a dominate Mar Hill defense. They could not sustain drives because of inconsistency in the pass and total absence of a rushing attack. The Cavs had just 29 rushing yards for the day and even if you take out the negative yards from sacks, it was still only 64. This was a significant setback for a team looking to take big steps forward this year. They didn't play well in any aspect of the game and on top of that, gave up 119 yards in penalties. They're back at home this week against a Carson-Newman team they played well against in the spring. Win or lose, they need to put in a good, competitive performance this week.
SAC Week Four Schedule
Carson-Newman (0-2, 0-1) at UVA Wise (1-2, 0-1) 12:00
I use the term sense of urgency a lot in my columns. It's a term that is sometimes loosely defined, but to me, it means you play with a very clear understanding that a lot is at stake and you won't accept failure or denial without giving every ounce of fight that you have. Carson-Newman needs to play with a sense of urgency this week. The offense has had very little success to speak of but it is worth remembering they have played two very good teams. The UVA Wise defense they will face this week is not playing on the same level as Wingate or West Georgia. That will certainly be a welcome change because the Eagles need to find something to build on.
For UVA Wise, they need a bounce back effort as well. I was very impressed by their offense, going back to the spring season, but they were derailed last week. They need to rediscover what was working for them in the spring and the first two weeks of this season. Carson-Newman has been vulnerable to the pass and that first became apparent when these teams played back in March so we know they can put together a game plan to move the ball on Carson-Newman.
What to watch for: UVA Wise has not been running the ball well, but they passed for 485 yards against the Eagles in the spring. Carson-Newman is still developing in the secondary so watch for the Cavs to attack aggressively through the air.
The pick: Carson-Newman
Catawba (3-0, 0-0) at #12 Wingate (3-0, 1-0) 6:00
Catawba is making their second trip to Irwin Belk Stadium this year. The Indians last visited on March 27. That was a lopsided affair in which Catawba produced only 126 yards of offense, with just 15 of it on the ground. But a lot has changed for Catawba since then. The Indians have taken advantage of a three-game home stand against a fairly week schedule to start the year 3-0 and have breathed new life into the offense with a lot of freshman talent. Even though the roster hasn't change much since March, this is a different Catawba team with a different attitude.
As positive as all that is for Catawba, and as much as they should be praised for earning those wins and getting things turned around, I don't think they are far enough along to make this a close game. Wingate is a more experienced and deeper team and they are playing at a very high level. The Catawba offense is still a work in progress and relies mostly on the run. No one has had success running against the Bulldogs this year. Without a downfield passing threat to loosen up the defensive front, its going to be tough for Catawba to sustain drives. If I was Curtis Walker, more than anything I would just want to see the team compete, go hard for all 60 minutes and then see where you are. To stay in the game, they need to put up some first half points and win the turnover battle. If they don't, I expect a comfortable margin of victory for Wingate.
What to watch for: The most rushing yards Wingate has allowed in a game so for is 114 by Shaw and half of that was on one broken play. Look for them to commit to stopping the run at the line of scrimmage and dare Catawba to work the ball downfield through the air.
The pick: Wingate
Mars Hill (2-1, 1-0) at #17 Lenoir-Rhyne (1-1, 0-1) 6:00
Its funny how one week can totally change the way we look at certain matchups. Two weeks ago, this game was not even on my radar. Mostly because Mars Hill had shown some offensive struggles and Lenoir-Rhyne had a defense that seemed to be in mid-season form. But a lot has changed since then. Mars Hill put it in a complete performance, offensively and defensively, in the rout of UVA Wise while later that same night, Lenoir-Rhyne struggled to figure out Newberry.
I am really looking forward to seeing how Mars Hill measures up with LR. Mars Hill's offense is making progress but LR will be the most talented defense they have faced, by far. If the Lions establish the offensive balance that Newberry did against LR, this will be a good game. I'm not sure if Mars Hill has the downhill power rushing attack to do it, but I expect them to work hard at making LR respect the running game.
What I really want to see is Mars Hill's defense against the explosiveness of LR's offense. I felt good about the Lions' defense coming into the season and so far, they've been very impressive. They dominated Wise last week and did an excellent job against the passing game, which had a lot of momentum. That could be troubling for an LR offense that struggled to hit the deep routes last week.
What to watch for: The key to hanging with Lenoir-Rhyne over the past few years has been to survive the first quarter. LR has a tendency to start fast and make teams play from behind. Mars Hill has been a good second half team so far but they need to avoid early mistakes that hurt them in their first three games.
The pick: Lenoir-Rhyne
Barton (1-2) at Limestone (0-2, 0-1) 7:00
Limestone finally gets to make their home debut in the 2021 season. The scheduled home opener in week two was cancelled when St. Augustine's was unable to compete due to COVID cases. Home has been a strange place for Barton as well. This week's contest will be the third consecutive road game for the Bulldogs.
Limestone really needs this game. This a win they have to get because looking at where they are now, Its hard to foresee more than 3 or 4 favorable matchups between now and the end of the season. The matchup I am most interested in watching in this game is Barton's offensive line against Limestone's defensive front. The Bulldogs average 230 yards per game on the ground, with nearly all of it coming from RB Jordan Terrell and QB Jaquan Lynch. Terrell leads Division II, averaging 171 yards per game. That would seem to be an advantage for Barton, but I believe the Limestone defense is a little better than it looks on paper. They allowed only two sustained drives to Tusculum and those drives resulted in just three points. Barton doesn't have a passing threat so I am very interested to see how Limestone's defense does against a one-dimensional offense.
I think this will be a low scoring game, possibly decided by turnovers. Barton will get it's rushing yards but the Limestone D has made a few big stops in critical situations this year. I think they will be able to come up with a few in this game and the offense will do just enough to get out of it with a home win.
What to watch for: Barton RB Jordan Terrell is the best kept secret in Division II. Watch him.
The pick: Limestone
SAC Game of the Week
Newberry (2-1, 1-0) at Tusculum (2-1, 1-0) 1:30
This is a very interesting game, especially with Newberry coming off the huge win over Lenoir-Rhyne. These teams have had a lot in common over the last few years. They traditionally have good defense and inconsistent offense. Both have had a tendency to rise up and win a game they weren't expected win, but then lose a game they should have won. Which makes this matchup very exciting because Newberry has to find the same level they played at last week.
Having this game at home is an advantage for Tusculum but I feel that Newberry is the more complete team right now. The Pioneers did what they had to do to get the win over Limestone last week but it was a struggle. The offense was turned away a few times when they really needed a drive and Newberry's defense is pretty good at getting off the field.
What to watch for: Newberry has a physical rushing attack led by Mario Anderson but he'll be met by a very stiff Tusculum defensive line. Establishing the run is key to Newberry's success so containing Anderson early in the game will be critical for Tusculum.
The pick: Newberry
Questions, suggestions, comments, complaints? Email me at [email protected] and follow me on Twitter @D2Chuck. Also, don't forget to check out the D2Football Sunday roundtable on our YouTube channel. The show goes live at 8pm, eastern and can also be watched on-demand afterwards.