SAC Week Four Preview
September 20th, 2023 8:00am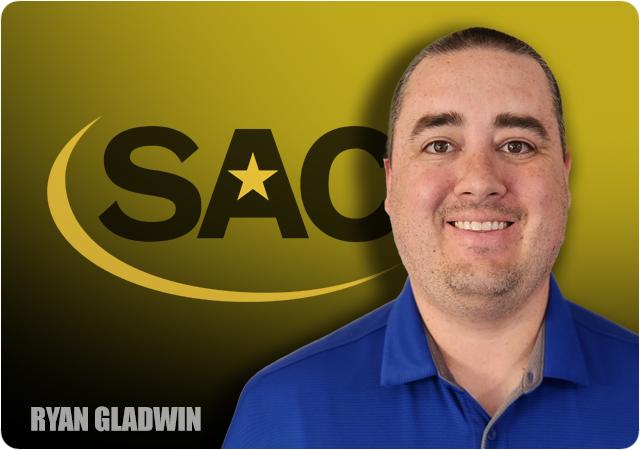 We are already in week four of the college football season. Regional rankings will be here before you know it, along with the annual gripe-fest of playoff snubbage. The second weekend of conference play this week provides us with another great weekend of SAC football. If we learned anything from last week's ballgames, I believe we definetly learned that the SAC may be more talented from top to bottom this year than it was last year. Week four has its hands full, and it will be a tough act to follow last week's slate of games. On tap is a rematch of an overtime upset from 2022; a big rivalry matchup featuring two of the SAC's founding members; and two matchups featuring some of the nation's elite running backs.
SAC Power Rankings
Lenoir-Rhyne
Mars Hill
Newberry
Barton
Tusculum
Wingate
Emory & Henry
Limestone
Catawba
Carson-Newman
UVA Wise
Erskine
SAC Players of the Week
Offense: Jordan Terrell (Barton-RB): 256 yards rushing and two touchdowns.
Defense: Dajavon White (Tusculum): six tackles & two sacks; safety that was difference in game.
Special Teams: DeAree Rogers (Lenoir-Rhyne): two punt returns for TD's.
Last Week: 4-2.
Season: 20-8.
Lenoir-Rhyne (3-0, 1-0) at Carson-Newman (1-2, 0-1)
Location/Time: Jefferson City, TN/1PM
Last Meeting: Lenoir-Rhyne won 34-13.
Line: Lenoir-Rhyne favored by -21.5
Offensive Rankings: Lenoir-Rhyne (6th)/Carson-Newman (8th)
Defensive Rankings: Lenoir-Rhyne (1st)/Carson-Newman (8th)
In 2010, Lenoir-Rhyne beat Carson-Newman for the first time in over 30 years. Since then, the Bears have won 11 of 14 (including 2 of 3 in the playoffs) and the average margin of victory in those 11 wins is 21.4 points. Nobody currently on the Eagles roster has beaten Lenoir-Rhyne, and the two rivals come into this weekend's showdown on opposite ends of blowouts last week.
The Bears thoroughly dominated Erskine last week, hanging 62 on them. The Bears scored almost every way imaginable, and the defense absolutely suffocated the overwhelmed Erskine offense (57 plays, 56 yards). Lenoir-Rhyne is rolling under Coach Mike Jacobs and have looked every bit deserving of their national ranking. This week should present the first real test for the Bears, as the opening schedule has been rather soft.
For Carson-Newman, it's correcting what went wrong in a hurry. Three turnovers, poor tackling led to explosive plays. The Limestone offense looked like the early 2000's St. Louis Rams (RIP). The Eagles showed life on the offensive side of the ball, but too often were unable to get points. Kentucky State transfer Jaylen Myers looked the best last weekend of the three quarterbacks. Preseason all-conference running backs TJ King and Tyree Nelson still have not played a snap for the Eagles.
I like the Bears in this one. The Bears defense has been elite thus far and have been more consistent in all three phases of the game. They also have Carson-Newman's number. For the Eagles to pull off the upset, a Herculean like effort from the defense is on the order slip (like last year's performance against Newberry) and some big plays on offense. Causing the Bears to make some mistakes as well.
Wingate (1-2, 0-1) at Emory & Henry (2-1, 0-1)
Location/Time: Emory, VA/1PM
Last Meeting: Emory & Henry won 17-10 (OT)
Line: Wingate favored by -13.5
Offensive Rankings: Wingate (5th)/Emory & Henry (7th)
Defensive Rankings: Wingate (3rd)/Emory & Henry (5th)
Last week, I stated that Tusculum was in must-win mode. Now, that is Wingate. A preseason top 25 ranking and 1st in the SAC preseason power poll, the Bulldogs have had two consecutive gut punching losses. While it's possible to make the playoffs with three losses, it's not a horse you want to bet on. Wingate had the edge on offense last week, and lucked out that the early turnover didn't get converted into points. But they must find some offense from somewhere. Noah Bell can't do it all by himself.
Emory & Henry is coming off a nauseating loss in eight overtimes in Newberry. Coach Newsome and staff absolutely had to feel like it was one that got away. Charles Mutter III didn't have a great game, but the Wasps offense as a collective unit has seemed slightly stagnant (regarding scoring) ever since the end of the first quarter against Bluefield State. It will be a challenge to get going this week against a stout Joe Reich defense.
This is another true 50-50 game, but I'm going with the Wasps of Emory & Henry to sting the Bulldogs. Smells like a field goal late in a low scoring game like last year. Emory & Henry got them in 2022 at Irwin Belk and I feel both teams are in different positions from last year. And while I still think Wingate is a very good football team and a better team than Emory & Henry, I have a hard time trusting them after losing a game they shouldn't have had last weekend. I also believe playing two teams who are very similar in how they are built consecutively gives the Wasps a slight edge.
Barton (3-0, 1-0) at Mars Hill (2-0, 1-0)
Location/Time: Mars Hill, NC/1PM
Last Meeting: Mars Hill won 24-18.
Line: Mars Hill favored by -6.5
Offensive Rankings: Barton (3rd)/Mars Hill (4th)
Defensive Rankings: Barton (10th)/Mars Hill (6th)
This is my nomination for game of the week in the SAC.
Barton raced out to a 21-point lead against UVA Wise before (in a very non-Hester-like fashion) allowing UVA Wise to storm back and take the lead. It took one handoff to the monster in the Bulldog backfield Jordan Terrell to take back the lead with three and a half minutes remaining and a 4th down stand for Barton to stay unbeaten. Terrell, the D2Football national offensive player of the week, finished with 26 carriers for 256 yards.
Mars Hill was in a tight on early on against Catawba at home before putting the game on ice in the 2nd half. Malik Laurent and Jon Gullette led the way for the Lions offense, and Dexter Fitzpatrick with a big game on defense. Coach Clifton's crew looked fantastic early on and looks to continue pushing forward for a repeat as Mountain division champions.
In a battle featuring two of the SAC's best backs, I am going with the home squad to win. Mars Hill has an advantage on the defensive side of the ball and there is more trust in the passing game. Last year the Lions slowed down Terrell (still rushed for 96 yards on 25 totes), but Jaquan Lynch had a big day. He will need a repeat performance for the Bulldogs to get the road win and remain unbeaten. Mars Hill is 2nd in the SAC in run defense, but they haven't faced a back like Terrell yet. I expect the Lions defense to dare Lynch to beat them.
Limestone (1-2, 1-0) at UVA Wise (1-2, 0-1)
Location/Time: Wise, VA/2PM
Last Meeting: Limestone won 27-13.
Line: Limestone favored by -9.5
Offensive Rankings: Limestone (1st)/UVA Wise (11th)
Defensive Rankings: Limestone (9th)/UVA Wise (2nd)
Limestone is coming off an incredible offensive performance, punting only twice in route of putting up nearly 600 yards of offense on Carson-Newman. Dustin Noller, whose status was unknown by most for last week's game, returned throwing for 335 and 3 scores. Tre Stewart…. well did what Tre Stewart does. Makes you pay every time he touches the rock. Big games from Drew Dixon and Jelani Baker added into the Saints rout of the Eagles.
UVA Wise looked dead in the water for the first 33 minutes of the game, falling behind 21-0 to Barton last week before scoring 24 unanswered points to take the lead with under four to go. Barton answered, giving the Cavaliers the ball with a chance to win. Jake Corkren got the ball down to the five-yard line with seconds remaining, before midnight struck for Cinderella upset on a 4th down stop. Corkren played well, and the Cavaliers got yet another big game from Jaevon Gillespie (one of four SAC backs averaging 85+ YPG) and Dorien Goddard.
When Limestone's offense is clicking, it is unmatched in the SAC. And while the defense gave up a ton of yards last week, they made plays when the time came. Bend don't break, the old Sean Payton/New Orleans Saints way. UVA Wise very quietly has the 2nd ranked YPG defense in the conference right now. The Cavaliers are also still hard to figure out. They looked dreadful for a game and a half, then out of left field turned it on. Coach Damron's crew has been hard to read, to say the least. I'm picking Limestone for two primary reasons: the advantage they have under center and because we know what to expect from them. But UVA Wise can make it interesting. This will be a fun matchup between two of my favorite running backs in the league.
Catawba (2-1, 0-1) at Tusculum (1-2, 1-0)
Location/Time: Greeneville, TN/4PM
Last Meeting: Tusculum won 50-17.
Line: Tusculum favored by -20.5
Offensive Rankings: Catawba (2nd)/Tusculum (10th)
Defensive Rankings: Catawba (7th)/Tusculum (11th)
Catawba stuck around in the first half against Mars Hill, before the Lions pulled away in the second. Preston Brown had yet another great game (over 300 yards and 3 scores), and Bo Pryor was big (8 grabs for 162 yards and 2 scores) for Coach Haines crew. The defense however, got absolutely gouged on the ground.
Tusculum, led by SAC defensive player of the week Dajavon White, had a 12-round heavyweight fight against Wingate. The Pioneers offense was held to 253 yards, but Matthew Palazzo led two big drives early that provided the cushion needed later. A third quarter safety was the difference for the Pioneers in their (what some deemed) upset win over Wingate, giving Coach Odom's crew their 1st win of 2023.
While the Pioneers would be the heavy favorite and I like them to win, I worry their offense may struggle to slow down the high-octane Catawba offense or keep up if the Indians get rolling early. There hasn't been much evidence early that the Pioneers would be able to climb out of a hole if they fell behind. It will be interesting to see if Catawba can have some semblance of running game to take the pressure off Brown, and how much the very talented TU defense can alter the gameplan. Give me Tusculum, in a one score game. But the Pioneers are on upset alert.
Newberry (2-1, 1-0) at Erskine (0-3, 0-1)
Location/Time: Due West, SC/6 PM
Last Meeting: Newberry won 32-14.
Line: Newberry favored by -28.5
Offensive Rankings: Newberry (9th)/Erskine (12th)
Defensive Rankings: Newberry (4th)/Erskine (12th)
The Wolves of Newberry are trying to catch their breath after a record eight overtime affair last week, which saw them extinguish Emory & Henry, 25-23. Brayden Phillips catch on the "Philly Special" was successful in ending the game, which Newberry did not lead until the third overtime. Newberry's offense struggled to get going, but some creative playcalling in the OT sessions got the job done.
Erskine was on the wrong end of a 62-0 shellacking, getting thoroughly dominated in all three phases in Hickory against Lenoir-Rhyne. Things really went south for the Flying Fleet in the second quarter, giving up 35 points to the Bears. It's been a tough season for the Flying Fleet, and they may not be favored in a game left. But they don't quit and were still fighting despite the bad afternoon.
I like Newberry in this game. Newberry's offense started to slowly move the ball last week and a game against Erskine may help them continue to figure out some things on that side of the ball. The defense is typical Todd Knight gritty and currently ranks 4th in the SAC in yards per game and should create plenty of short fields for the offense. I'd still like to see Newberry run the ball a little more efficiently and not force Phillips to have to throw the ball around. For Erskine, it's a matter of not helping their opponent. No matter how good your team is, giving up two punt returns for scores and a blocked kick for another is dang near impossible to overcome. And regardless of how solid punter Dylan Beauford is, you don't want him on the field to punt 12 times a game.
If you have any questions or comments you'd like answered, please feel free to contact me. If there is something specific, you'd like to see covered, let me know as well. You can find me on Instagram, Twitter, Threads, etc.
Don't forget to join us at Inside D2Football each Sunday night at 8 PM Eastern