SAC Week Nine Preview
October 26th, 2023 6:00am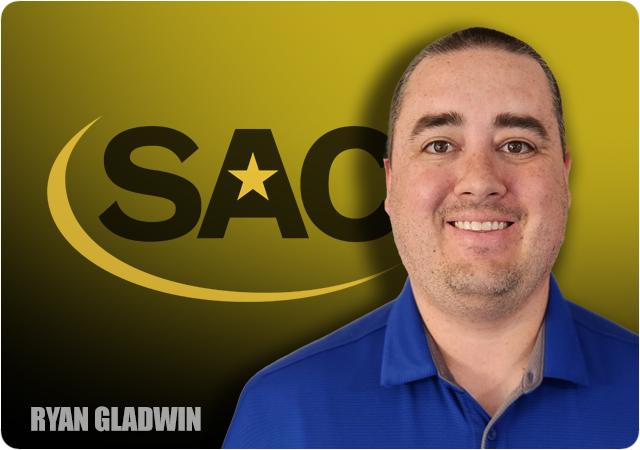 We are winding down the 2023 season, with just three weeks to go. The NCAA released their first regional rankings this past week, with two SAC schools in that original release.
Right now, there are truly only two SAC schools that have a legitimate shot at the postseason in my mind with Lenoir-Rhyne and Mars Hill, though I think Limestone may have a chance due to their strong out of conference scheduling. It's an exciting time of the year but starts to get depressing as you think about the season almost being over already.
Playoff Outlook*
| | | | |
| --- | --- | --- | --- |
| In the Hunt | Staying Alive | Living on a Prayer | Hello 2024 |
| Lenoir-Rhyne (8-0) | | Limestone (5-3) | Newberry (4-4) |
| Mars Hill (6-1) | | Wingate (5-3) | Emory & Henry (4-4) |
| | | Tusculum (4-3) | Catawba (3-5) |
| | | Barton (4-3) | Carson-Newman (2-5) |
| | | | UVA Wise (1-6) |
| | | | Erskine (0-8) |
*-Records indicate record vs. D2 competition only, as this is all that matters when it comes to playoff selection.
SAC Power Rankings
Lenoir-Rhyne
Mars Hill
Limestone
Wingate
Tusculum
Barton
Carson-Newman
Newberry
Catawba
Emory & Henry
UVA Wise
Erskine
SAC Players of the Week
Offense: JR Martin (Mars Hill)- 186 yards, 15 for 20 and 3 total touchdowns.
Defense: Chendrick Cann (Emory & Henry)- 18 tackles, INT, 3 PBU
Special Teams: Caleb Bonesteel (Wingate)- 5 for 5 XP, 1 for 1 FG
Last Week: 5-1
Season: 42-16
Newberry (4-4, 3-3) at Limestone (5-3, 5-1)
Location/Time: Gaffney, South Carolina / 12 PM
Last Meeting: Limestone won 42-37 (2022)
Line: Limestone favored by -7.5
Offensive Rankings: Newberry (8th-332.4 YPG) / Limestone (1st-423.9 YPG)
Defensive Rankings: Newberry (5th-313.6 YPG) / Limestone (7th-325.5 YPG)
I felt like Saturday's tough loss to rival Lenoir-Rhyne summed up the 2023 season for Coach Knight and the Newberry Wolves. They put together two nice scoring drives in the first half to go into the locker room tied with their Bishop's Trophy rivals 10-10. The positives were all there. But in the 2nd half, we saw what we've seen from Newberry most of the season: the offenses inability to sustain drives and the defense being gassed by the end. The Wolves had four drives in the 2nd half, and only one was more than 2:26 long. And unless I missed it watching the replay and checking the box score, the Wolves didn't have a single play on the L-R side of the field in the 2nd half. You don't have to be Nick Saban to know that's not a recipe for success. Now they get to play spoiler and look to ruin a state rival's chance to make it back to the playoffs.
It took a while Saturday night for Coach Furrey and the Saints offense to wake up (just 179 yards of offense in the 1st half), but whatever was said at halftime did the trick. Limestone stormed back from a 13-point deficit to outscore Catawba 27-3 in the 2nd half and put up nearly 300 yards of offense. In a battle of the two leading passers in the SAC, Dustin Noller held his ground, with Jelani Baker lighting up the Catawba secondary. Tre Stewart returned with a vengeance, rushing 24 times for 178 yards to keep the Saints hopes of returning to the playoffs for the 2nd year in a row alive, even if it is on life support with 3 losses.
I'm picking Limestone to win this game and cover the imaginary spread. The gap between both teams' defenses is not wide enough statistically to make a massive difference, but I just don't believe that Newberry can score enough to keep up with the Saints. The Wolves have a couple of solid backs, but the passing game has struggled to be trustworthy this year, ranking 11th in the SAC. They will also need to limit possessions and finish drives. You want to avoid an arena football matchup with Noller and Co. The ability of the Saints offense to strike quickly, along with the ability to do long methodical drives makes them dangerous and again, I just don't see Newberry being able to keep up.
Tusculum (4-4, 4-2) at Erskine (0-8, 0-6)
Location/Time: Due West, South Carolina / 1 PM
Last Meeting: Tusculum won 49-14 (2022)
Line: Tusculum favored by -28.5
Offensive Rankings: Tusculum (6th-357.4 YPG) / Erskine (12th-173.8 YPG)
Defensive Rankings: Tusculum (4th-311.8 YPG) / Erskine (12th-414.6 YPG)
In probably the stunner of the week last weekend, the Pioneers blew a 14-3 halftime lead against an Emory & Henry team that seemed dead in the water the past month plus, falling 27-24 in overtime on the back of SEVEN Pioneer turnovers. Tusculum outgained the Wasps 445-261, but as I said for several weeks that I had some major concerns for their "ability" to turn the ball over, but it seemed like the defense would force as many and cause them to offset. It's hard to recover from two fumbles, five interceptions, and I didn't even count the two turnovers on downs regardless of how good your team is and I'm sure Coach Odom is going to look to put that behind them. Unfortunately, I jinxed Matthew Palazzo last week.
Erskine flew out to a 14-0 lead in the 1st quarter against UVA Wise and was looking primed to pick up their first win of the season and first EVER SAC win. Then things went south quicker than sauce through a sick cat. UVA Wise outscored them 34-9 over the next 3 quarters (and 3 seconds of the 1st) to keep Coach Boyd's team searching. Craig Pender threw two early touchdowns, and Darius Hazel led the ground game with 76 yards on 15 carries. The Flying Fleet defense spent the next part of the game just trying to make a play. I've said all year this Fleet team doesn't quit and that is credit to their coaching staff and mentality.
Pioneers win, but don't cover the spread. Tusculum is a much better football team than Erskine, but the way they turn the ball over allows opponents to stay in games way too often. They lead the league in that stat. I'm not sure that the Flying Fleet offense can take advantage of these potential chances, but if they can and turn them into touchdowns it could make things interesting. However, the advantage they have in all three phases of the game proves too much and Tusculum wins, setting up a showdown for the mountain division championship next weekend.
UVA Wise (2-6, 1-5) at Mars Hill (6-1, 5-1)
Location/Time: Mars Hill, North Carolina / 1 PM
Last Meeting: Mars Hill won 20-16 (2022)
Line: Mars Hill favored by -24.5
Offensive Rankings: UVA Wise (10th-292.1 YPG) / Mars Hill (4th-376.7 YPG)
Defensive Rankings: UVA Wise (6th-323.6 YPG) / Mars Hill (3rd-266.1 YPG)
It looked like a train wreck early, but Cavaliers broke their six-game losing streak defeating Erskine last weekend. After falling behind 14-0, Jake Corkren (15 for 24, 163 yds), Zavier Lomax (15 carries for 74 yards) and Jae Gillespie (14 for 70) led the way for Coach Damron. The rushing attack was collectively as impressive as it had been all season, rushing for 256 yards. Kudos to the stellar effort by the big uglies up front and the defense for turning it on after the 1st quarter. This win should help the Cavaliers the rest of the way play a little looser, because few things tighten you up more than trying to break a long losing streak.
It took a blocked punt, an 89-yard drive with under 3 minutes remaining and a 4th down stand, but Coach Clifton and the Lions pulled out a hard-fought victory over Carson-Newman in Mossy Creek. JR Martin had a terrific day, completing 15 of 20 passes for 186 yards and two scores, while rushing 14 times for 61 yards and the game winning touchdown. He made some big throws to keep his team alive and the defense had their hands full all day. The 7th ranked rushing defense in the nation got gashed by the Eagles. Mars Hill, like Lenoir-Rhyne, has found ways to win games in different fashions this year and it has the Lions primed for a playoff push.
Give me Mars Hill to win, but not to cover. Mars Hill is the better football team, but they haven't really blown anyone outside of Erskine out this year. Last year it took a field goal late by Andre Labat to seal the four-point win. They keep things close and interesting but find a way to win. The Lions defense is stout, and they don't beat themselves. I expect them to force Jake Corkren to beat them and hopefully force some turnovers. If UVA Wise can run the ball like Carson-Newman did the week before, it could make things interesting, and they have some dudes in the backfield. The Cavalier defense will have to force JR Martin into some uncharacteristic mistakes. A win sets up a showdown once again with Tusculum for the mountain division title and a spot in the SAC title game.
Lenoir-Rhyne (8-0, 6-0) at Wingate (5-3, 4-2)
Location/Time: Wingate, North Carolina / 2 PM
Last Meeting: Wingate won 24-21 (2022)
Line: Lenoir-Rhyne favored by -6.5
Offensive Rankings: Lenoir-Rhyne (2nd-412.9 YPG) / Wingate (5th-376.4 YPG)
Defensive Rankings: Lenoir-Rhyne (1st-207.6 YPG) / Wingate (2nd-256.9 YPG)
Lenoir-Rhyne was slow out of the gate against rival Newberry, but this team is flexible and has had no issue winning some ugly games this season. That is something that was missing from Coach Jacobs teams the past two seasons. After Jalen Ferguson and the Bears offense was held to 172 1st half yards and 10 points, they decided to have some long methodical drives in the 2nd half to pull away 24-10 and return the bishop's trophy to Hickory. The Bears had three drives of 60+ yards in the second half. Ferguson had another efficient game, the run game was balanced (Turner-Knox, McGee, and Dillard each had 10 plus carries and each rushing for 46+ yards). The defense turned it on in the 2nd half and just squeezed the life out of the Newberry offense.
Wingate jumped out to a 28-7 lead at the half before putting it into cruise control in the 2nd, holding on for a 38-24 win over Barton. There is no doubt about the talent Wingate has on the defensive side of the ball, but when the offense plays like this, they are tough to beat. Brooks Bentley tossed three touchdowns on 275 yards, Tremel Jones had 7 grabs for 163 and a tud, and Wingate's run game returned after taking homecoming off, rushing for over 200 yards. If the offensive line gives Bentley some time, they can make some plays. If they get bullied like they did against Limestone on homecoming, Lenoir-Rhyne is going to feast.
I like the Bears to win and cover the spread. Both teams are some of the bests in the nation on defense, Lenoir-Rhyne ranking 4th and Wingate coming in at 14th. The difference to me comes down to trust in the offense. I have more faith in Lenoir-Rhyne's ability to protect its quarterback and be able to move the football consistently. Wingate's offensive line is going to have to play the best game of the season and they are going to have to establish the run. Both defenses are good enough to keep the offenses in this game and if Wingate is able to force some turnovers and give Brooks Bentley some time, they have a chance to pull off the win. Bulldogs may have at least some probability to a playoff path, but the chance to essentially wrap up a spot in the SAC title game puts blood in the Bears eyes.
Emory & Henry (4-4, 2-4) at Carson-Newman (3-5, 2-4)
Location/Time: Jefferson City, Tennessee / 3 PM
Last Meeting: Carson-Newman won 21-7 (2022)
Line: Carson-Newman favored by -4.5
Offensive Rankings: Emory & Henry (11th-263.5 YPG) / Carson-Newman (9th-303.8 YPG)
Defensive Rankings: Emory & Henry (9th-348.4 YPG) / Carson-Newman (8th-334.3 YPG)
It's safe to say 99 times out of 100, if your opponent outgains you by nearly 200 yards, your quarterback completes less than half of their passes and you turn the ball over twice, you are not winning that ball game. Somehow, Coach Newsome and the Wasps of Emory & Henry got the job done. Forcing seven traditional turnovers plus 2 TOD's, the Wasps fought back and got a massive OT win over mountain division foe Tusculum after appearing lifeless for the most part since the OT loss to Newberry. Charles Mutter III had some rust in his return, but Cam and Cam (Peoples and Abshire) had some big grabs for the offense, and Chendrick Cann led the defense with 18, yes EIGHTEEN tackles and an interception. Mr. Cann had 21 tackles in his first six games this year but has a combined 27 in the last two weeks! He is playing out of his mind right now and has been all over the field. What a big win for this program.
For the second time in the past three weeks, the Eagles had a game that they felt like they should've come away with a win. Despite outgaining Mars Hill 339-242, and only turning the ball over once the Eagles played a very solid football game and showed why they were a sleeper in the mountain division. Some mistakes here and there kept the Eagles from pulling the upset, and Coach Clowney is hoping to put it together to end the year like they did last season, building momentum. The Carson-Newman defense had a good overall performance, getting after the quarterback and not giving up too many big plays. Mekhi Brown is continuing to be a problem for opponents, recording 10 tackles, 3 sacks and 4 TFL last weekend. The offense was led by sophomore Tyree Nelson, who got his first big carry game of the year, rushing 22 times for 140 yards. It feels like Carson-Newman is close, because last year they were blown out in these big games.
It was pointed out to me that both teams have the same exact record as they did going into this game in 2022. C-N won and ended the season with a winning record. I believe this game between two old Smokey Mountain Athletic Conference foes comes down to who makes the most plays. If Carson-Newman plays like they did last week against Mars Hill and runs the ball they could have a big day. They will also need to continue cutting down on giving up the big plays. The Wasps showed last week that if you don't take care of the football, they will sting the daylight out of you, leading the league in interceptions. Charles Mutter III is still getting the rust off, but this young man has shown what he can do if he gets time and protection. I like the Eagles to win and cover on homecoming because of the advantages they have on both sides of the ball, especially their d-line against E&H's o-line. But I expect this to be a rock fight, physical game.
Side notes of interest: Emory & Henry is the only current SAC member who has a winning record against Carson-Newman.
Barton (5-3, 3-3) at Catawba (3-5, 1-5)
Location/Time: Salisbury, North Carolina / 4 PM
Last Meeting: Barton won 38-21 (2022)
Line: Barton favored by -6.5
Offensive Rankings: Barton (7th-346.3 YPG) / Catawba (3rd-379.3 YPG)
Defensive Rankings: Barton (11th-392.3 YPG) / Catawba (10th-366.6 YPG)
It is hard to make the postseason in D2, and even harder to do so with 3 losses. If Coach Hester is going to get Barton to the party, they've got to win out and throw up some prayers for chaos. This past weekend they seemed to be done by half. Wingate overwhelmed them to a 28-7 halftime deficit shutting down Jordan Terrell and forcing Jaquan Lynch to air it out in the 2nd half in a rally attempt. He ended up throwing for 285, and Kam Johnson had 9 grabs for 187 yards, but the hole was just too deep for Barton in the Battle of the Bulldogs as I dubbed it.
Catawba took a 13-0 lead into the half on Limestone last weekend, before a 2nd half Saints surge neutralized the hopes of an upset win for Coach Haines and the Indians. The Indians would take the lead again early in the 4th, but the defense got taken out the back door in the 2nd half. The inability to get the run game going at all combined with Preston Brown not throwing a TD pass for just the 2nd time this season spelled disaster. Brown also threw two interceptions, his first since September 23rd. The SAC's leader in passing is going to have to return to form if Catawba is going to crush what is remaining of Barton's playoff hopes.
This one might be the hardest of the week to pick because I don't care for the direction either team is going. Barton has lost 3 of 5, and it's simple to see why: Jordan Terrell has been held under 60 yards rushing in the 3 losses. I love the steps Jaquan Lynch has made throwing the pigskin this year, but this offense is still way too reliant on JT1. Catawba on the other hand has lost 5 of 6 and has started really struggling on the defensive side of the ball, like they did late in 2022. Preston Brown to me had a legit shot at conference player of the year most of the season, but I believe that has faded. He's still been incredible this year. All games are important, but I think this game plays a lot into how the rest of the season goes and into 2024. And I think I'm going to take Catawba to cover, but Barton wins. Although I have about 0 confidence.
If you have any questions or comments you'd like answered, please feel free to contact me. If there is something specific, you'd like to see covered, let me know as well. You can find me on Instagram, Twitter, Threads, etc.
Don't forget to join us at Inside D2Football each Sunday night at 8 PM Eastern