SAC Week One Preview
September 1st, 2021 4:00pm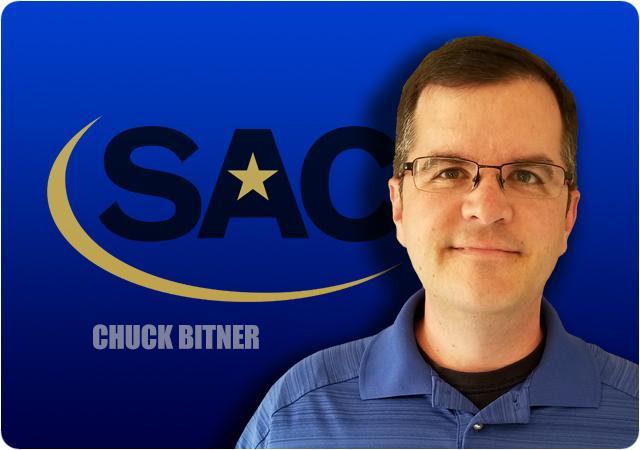 Week one for the D2 Football season is finally here. The SAC season kicks off with a trio of Thursday night games, highlighted by West Georgia visiting #18 Carson-Newman in one of the premier games in super region two (the southeast, if you're new to D2) this weekend. Before taking on the week one schedule, make sure you're up to date on the preseason reading. If you haven't yet, please check out the SAC Season Preview.
The matchups in week one include four opponents from the CIAA, two from the GSC, two Independent and one NCCAA. For anyone that may be in their first year of following the SAC and D2 Football, I put each opponent's conference affiliation in parentheses. Remember, Barton and Erskine will join the SAC as associate members next year but are playing as Independent programs this season.
With the first two weeks being out of conference games, the previews will focus mostly on learning a little bit about the opposition. Here is the week one schedule.
Thursday, September 2
Shaw (CIAA) at #21 Wingate 6:00
Wingate opens the season with a pair of out of conference games against CIAA opponents, both at home. It begins Thursday night with a visit from Shaw. The Bulldogs and Bears are in-state D2 programs but have met only twice, in a home-and-home series in 2015 and 2016. Wingate won both of those games rather easily. Shaw's program may be on an upward trajectory though. They were 6-4 in 2019, securing their first winning season since 2013 and closed the year on a four game winning streak. In the preseason CIAA poll, Shaw was picked to finish second in the south division and sixth overall.
Wingate should have the deeper roster and they a have considerable advantage in experience, having played a four-game schedule this past spring. A matchup to watch in this game is the revamped Wingate receiving corps against a talented Shaw secondary that has a pair of preseason All-CIAA selections. They will be a good test for the Wingate passing attack. This should be a good workout for the Bulldogs but they will be further ahead in their development and will be better at the line of scrimmage. Expect a good fight in the first half but Wingate wins at home by double digits.
Chowan (CIAA) at Mars Hill 7:00
Chowan endured a tough 2019 with a 3-7 record and the sudden departure of long-time coach Tim Place at mid-season. But they finished strong, winning two of the last three under interim coach Mark Hall who was later named to the position permanently. Hall is a first-year head coach but has been with the Chowan program since 2008. The resurgent finish in 2019 got the attention of the CIAA coaches who selected Chowan to finish second in the north division behind Bowie State, and were ranked third overall.
This is a tough match up for Mars Hill. I think their defense has potential to be the best it's been in several years, but there is still a lot to prove on that side of the ball. They'll have their work cut out for them in trying to limit Chowan's Bryce Witt who is one of the most experienced quarterbacks in Division II. He also has WR Imeek Watkins back, who was an All-CIAA player in 2019. Mars Hill has talent on offense, but they have a lot of questions to answer as well. Witt is the difference maker in this game. He will be the best player on the field and make the plays to win a close game in the fourth quarter.
West Georgia (GSC) at #18 Carson-Newman 7:00
Carson-Newman kicks off the season on a Thursday night for the ninth straight year and the week night games have delivered good results, especially at home. The Eagles have won six out of seven Thursday nighters at Burke-Tarr Stadium. Carson-Newman is also 5-0 all-time against West Georgia, though they have not met since 2005. On paper, the Eagles are the favored team. They hold the #21 national ranking and host an unranked West Georgia team. The Eagles were a playoff team in 2019 while the Wolves finished well adrift of the playoff field at 6-5. West Georgia was picked fifth in the Gulf South Conference preseason poll.
When you look at those facts, Carson-Newman is a clear favorite. But this will be a very difficult game and there a lot of unknowns on both sides of the ball. West Georgia will have a mostly re-built offense having lost a lot to graduation in 2019, including record setting quarterback Willie Candler. His successor is likely to be Harrison Frost who is making his first career start Thursday night. Others may see some playing time as well. There are a couple of veterans in the offensive line and leading receiver Quan Harrison is back. They'll have talent to field a good offense but I think Carson-Newman has a defense that can hold its own. The only real question is the secondary where they're less experienced than up front.
West Georgia will also have to prepare for all scenarios defensively. All the game film from 2019 shows a familiar Carson-Newman team committed to the veer rushing attack, with some burners at receiver. The spring outing at UVA Wise showed a different looking approach. Wolves coach David Dean was quoted in the team's pre game release as saying "There's just a lot of uncertainty. They've got a new coach and you don't know if they've changed a lot. We weren't able to see them play last year, haven't been able to see them play this year," Dean said. "There's going to have to be some adjustments that have to be made during the game that we probably have not been able to practice, haven't been able to see. That's just part of football."
I think that is spot-on and I also think it favors Carson-Newman. Throw the rankings out, this will be a tough game, but Carson-Newman gets the win at home.
Saturday, September 4
Virginia-Lynchburg (NCCAA) at UVA Wise 12:00
It is not easy to get information on VUL. It never is. The only way to get decent, reliable info is if they have recently played an NCAA team that pried info out of them for their pregame notes. But they haven't played in a long time so who knows what kind of team they'll have. The Dragons are members of the NCCAA (National Christian College Athletics Association) which doesn't have a ton of football members. Most of VUL's schedule is typically made up of D2 and NAIA opponents. Their 2021 schedule is not available but we know they're playing two SAC teams and Erskine.
Sometimes VUL is competitive but usually not nearly talented enough to defeat a decent D2 team. This should be a good opportunity for UVA Wise to work out some preseason kinks and get their improving offense off to a good start.
Erskine (Ind) at Catawba 1:00
This is a good opening game for both teams. Catawba really needs a good start to the year. They lost 9 straight games to close out 2019 and dropped both of the spring games. They need some confidence and there is no better way to build confidence than winning. Erskine is still very much in the building phases and Catawba should be a little deeper in the roster, making this a game the Indians should expect to win. But from a talent perspective I think they're pretty close and Erskine might have an edge at the offensive skill positions. I like their quarterback Craig Pender and WR Senika McKie is going to get a lot of attention this fall. I will be very interested to see how they compare at the line of scrimmage. Catawba has more upper classmen but they have lacked depth in recent years. Catawba really needs this win. I think they'll get it but they've have to work for it and an Erskine victory would not shock me.
Tusculum at St. Augustine's (CIAA) 1:00
St. Augustine's has been a regular in the early season SAC schedule and that will continue this year with the Falcons opening with a visit from Tusculum, followed by a trip to Limestone in week two. The Falcons have lost their last seven games against SAC opponents. Their most recent win over a SAC team was in the 2012 season opener. St. Aug had a pretty rough go in 2019, finishing just 2-8 including uncompetitive losses to Lenoir-Rhyne and Mars Hill in the first two weeks of the season. They did manage to pull off an upset of Fayetteville State late in the year. The Falcons were picked to finished last in the CIAA South Division and 12th (last) overall. They did not have any preseason All-CIAA selections. There isn't much I can tell you about the roster because even though it is game week, the roster has not been made available.
Tusculum has a few things to adjust to such as a new offensive coordinator and a new starting quarterback but as a team (and the SAC spring season champs) they should be miles ahead of St. Aug in week one. Lopsided road win for the Pioneers.
Newberry at Barton (Ind) 2:00
This will be the first fall game to match two teams that met in the spring season. Newberry visited Barton on March 27 and barely escaped with a 20-17 win. There was a lengthy weather delay just before kickoff and delays are always harder on the visiting team, but still not what was expected. The Wolves didn't play poorly. They held the ball for 37 minutes and outgained Barton by more than 200 yards. But they did leave several scoring opportunities on the table and they cannot afford to do that again. The Wolves really need to impose their will at the line of scrimmage. They have an advantage in talent and experience in the line on both sides of the ball. They rushed for 253 yards in the spring game and I think they should strive for that again. I really like Dre Harris at quarterback for the Wolves offense but the game plan this week should be a bruising punch from Catriez Cook and Mario Anderson on the ground. On the Barton side, we'll be looking to see how much they have improved from the spring. If they can compete at the line of scrimmage and get off the field on third down, it will be good day. They have some really talented players and it starts with quarterback Jaquan Lynch and running back Jordan Terrell. Both have potential to be special players in the coming years. Newberry has high expectations and they can start by making sure they win when they are the more talented team.
#7 Lenoir-Rhyne at Virginia State (CIAA) 6:00
For the second straight season, Lenoir-Rhyne will venture deep into CIAA north territory. In 2019, the Bears visited Virginia Union and slugged their way to a hard earned 28-11 victory. This year they will be at VUU's rival Virginia State. The Bears and Trojans have met twice in the past with Lenoir-Rhyne winning on the road in 2014 and Virginia State taking the 2016 game in Hickory.
The Bears should have the deeper roster but Virginia State at home will be a tough out. The Trojans were picked third in the CIAA north division and fourth overall in the CIAA preseason poll. They have a good number of starters returning from their last full season in 2019. That team finished 8-1 against Division II opponents. They are strong on defense with a veteran defensive line rotation and an experienced secondary that had 15 interceptions in 2019. That said, Lenoir-Rhyne has a lot more offensive fire power than anyone VSU has seen in the last few years, with the exception of Bowie State. But this will be a tough game and it might play out like the visit to Virginia Union in 2019. The offense may have it's hands full with a good VSU defense but I believe the Bears' defense will be more successful at stopping the opposition. If it is a low scoring game, it still goes LR's way.
Limestone at North Greenville (GSC) 7:00
The Saints and Crusaders have met three times since Limestone's inaugural season in 2014 with North Greenville winning all three contests. The series has been idle for a few years with the most recent meeting in 2017. Both were 3-win teams in 2019. NGU was pretty solid defensively for most of 2019 but struggled offensively. They scored 17 or fewer points in seven of 10 games and really struggled down the stretch, averaging just 12.5 points per game in the final four contests. Given the rocky finish, North Greenville was slated seventh out of eight teams in the Gulf South Conference preseason poll.
The Crusader offense may get a big boost from transfer quarterback Kaelan Riley who passed for more than 4,200 yards in 21 starts are Division I Mercer. He will be a good test for a Limestone secondary and linebacking unit that I think will be the deepest its ever been. I can see this game going either way. North Greenville has an edge at home, but I am putting faith in Limestone to get the season off to a good start with a close win on the road.
That's the schedule for this week. Again, if you haven't already, please take a look at the SAC Season Preview.
Questions, suggestions, comments, complaints? Email me at [email protected] and follow me on Twitter @D2Chuck.