SAC Week One Preview
August 28th, 2023 8:00am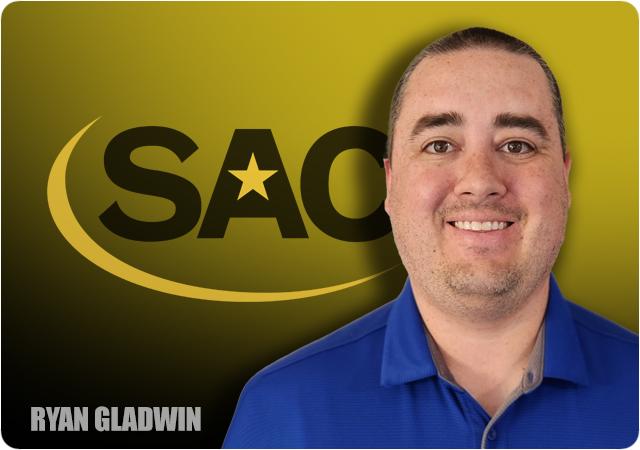 We got a little appetizer this past weekend of college football, but the real fun starts this week including five SAC games on Thursday.
As we prepare for the arguably the most glorious week in college sports (beginning of football season), I wanted to drop a quick disclaimer here for the readers: if I don't pick your guys to win a game, it is nothing personal whatsoever. There is only one SAC game a year that I hope for certain team to lose, and that is solely because of a fun sibling bet with my sister, who is a graduate of another fine SAC institution. We will get to that later this season.
With that being said, here is the opening SAC Power Rankings followed by brief week one game previews. These previews will lengthen as the season goes on and more data is available. These rankings combine three different computer rankings to help assemble the initial poll.
SAC Power Rankings
1 Wingate
2 Lenoir-Rhyne
3 Newberry
4 Limestone
5 Tusculum
Mars Hill
7 Carson-Newman
8 Barton
9 Emory & Henry
10 UVA Wise
11 Catawba
12 Erskine
Thursday Games (August 31st)
Chowan Hawks at Barton Bulldogs
Wilson, NC
Truist Stadium
Barton favored by -6.5
Two future Conference Carolina's football schools meet up to start the season for the second year in a row. Last season Barton left Murfreesboro with a 17-3 win led by big days from Jordan Terrell and Kameron Johnson. A lot has changed for the defending CIAA North Champion Chowan Hawks since last season, including a head coaching change. Barton, as mentioned in the SAC season preview column, is looking to wipe the bad taste of 2022 out of their mouths and should with a big win. I like the Bulldogs to start 2023 with a victory at home.
Tusculum Pioneers at Kennesaw State Owls
Kennesaw, GA
Fifth Third Bank Stadium
Kennesaw State favored by -26.5
This game will not be indicative of the Pioneers season and thankfully won't hurt (or help) them with potential playoff selection criteria. If you are new to D2 playoff criteria, games against D1 opponents are not counted towards your selection criteria. So, Tusculum could theoretically beat the Owls by 50 and it won't make a lick of difference. Kennesaw State is looking to get back to 2021 form which saw them advance to the 2nd round of the FCS playoffs after a disappointing 2022. A big win against the Pioneers may kickstart that and get the cobwebs out. The Pioneers are lined up to have a very solid season in 2023, but Tusculum starts the season 0-1.
Virginia-Lynchburg Dragons at Carson-Newman Eagles
Jefferson City, TN
Burke-Tarr Stadium
Carson-Newman, -29.5
Second all-time meeting between the Eagles and the Dragons of Virginia-Lynchburg (NCCAA). Similar to games against D1 competition, games against non-NCAA schools (such as NCCAA or NAIA) also do not count for or against you in playoff criteria.
Back in 2018 the Eagles toasted UVL 63-10. This game should be a good one for the Eagles to get some oil running before their showdown with ETSU next weekend. Eagles early and often to begin the campaign 1-0 in Mossy Creek.
Albany State Golden Rams at #18 Wingate Bulldogs
Wingate, NC
Irwin Belk Stadium
Wingate favored by -6.5
Growing up watching football with my dad, he always said an elite defensive battle with little offense was a "rock fight". This game reeks of a rock fight. Wingate was 2nd in the nation in total defense last year, with Albany being 33rd after being 1st in 2021. That stinginess on the defensive side of the ball means the first to double digits wins. I like the Bulldogs at home to start the year 1-0.
Limestone Saints at West Georgia Wolves
Carrollton, GA
University Stadium
West Georgia favored by 23.5
This game is rather puzzling to me. According to Massey's Ratings, West Georgia is nearly a 24-point favorite against Limestone. That just seems astronomical considering how good both teams were in 2022. West Georgia had to replace quarterback Harrison Frost, and I like the Wolves to win this game, but three scores just is a bit much for me. Limestone is prolific on offense and as I've said before, if the Saints can find some semblance of a defense, they could be really tough. Wolves start off with a bang and send the Saints to 0-1.
Saturday Games
Newberry Wolves at Shippensburg Raiders
Shippensburg, PA
Seth Grove Stadium
Newberry -13.5
The quest for the three-peat begins for the Coach Knight and the Newberry Wolves with an eight-hour ride north to Pennsylvania. Awaiting them there is a Shippensburg team looking to bring back its 2021 form that saw them finish 9-2 and forget all about a 5-6 record from last season. I have some major concerns for the Wolves, but with the Raiders projected to finish 6th in the PSAC East, I like the two-time defending champs to begin the season crisp and ready. Wolves are 1-0 after week one.
Catawba Indians at Elizabeth City Vikings
Elizabeth City, NC
Roebuck Stadium
Catawba -19.5
Catawba begins it's 2023 season with a four plus hour road trip to Elizabeth City to take on a Vikings squad coming off a dismal 2022 season. It's been tough going for both programs lately and both would love to get an opening week victory. Both clubs struggled to score last year, and both struggled to stop their opponents from scoring. Last time these two clubs met was in 2008 in Salisbury. I like the Indians to start off with a win and try to build some momentum, but they will need to have the defense show up. And not the one that finished 157th in total defense last year.
Emory & Henry Wasps at Concord Mountain Lions
Athens, WV
Callaghan Stadium
Concord by -3.5
I was all set and confident that Emory & Henry would get revenge on Concord after the Mountain Lions won last season's opening game. But then while watching the Inside D2 Football show last night, I noticed that our fearless leader chose Concord to win the MEC and began to question myself. This should be a highly contested matchup in Athens, and I am sticking with my gut and going with the Wasps to escape with the win and begin the season 1-0.
St. Augustine's Falcons at #23 Lenoir-Rhyne Bears
Hickory, NC
Moretz Stadium
LR favored by -47.5
This game may be the widest margin all weekend. Lenoir-Rhyne looks primed and ready for a run at the Piedmont division title and a SAC championship. While the Falcons of St. Augustine's are looking for their first winning record in a long, long time. Bears may put up a 50-burger and I expect this game to be over by the middle of the 2nd quarter.
Erskine Flying Fleet at Allen Yellow Jackets
Columbia, SC
Fairfield Central High School
Erskine favored by -4.5
A quick trip down the road for the Flying Fleet to take on fellow Palmetto State school Allen. This should be one of the more evenly matched games of week 1, as both teams were near the bottom in 2022 and are looking to take the next steps to being competitive programs this year. Erskine has a little more firepower and I liked how Jeffcoat the QB played last year at times. The Flying Fleet get the job done and will start the 2023 season off on the right foot with a win.
Union (Ky.) Bulldogs at UVA Wise Cavaliers
Wise, VA
Carl Smith Stadium
Wise favored by -34.5
The Cavaliers kick off their 2023 season with what should be a comfortable victory. The NAIA Union Bulldogs went 0fer last season, finishing with an 0-10 record. UVA Wise should be able to get a lot of guys some playing time that will pay dividends later in the season if someone goes down with an injury. Too much talent in one direction. Wise starts 1-0 in 2023.
Best of luck to all of our student-athletes, coaches, trainers this week.
If you have any questions or comments you'd like answered, please feel free to contact me. If there is something specific that you'd like to see covered, let me know as well. I'd would be really excited for a question of the week! You can find me on Instagram, Twitter, Threads, etc.