SAC Week Seven Preview
October 11th, 2023 8:00am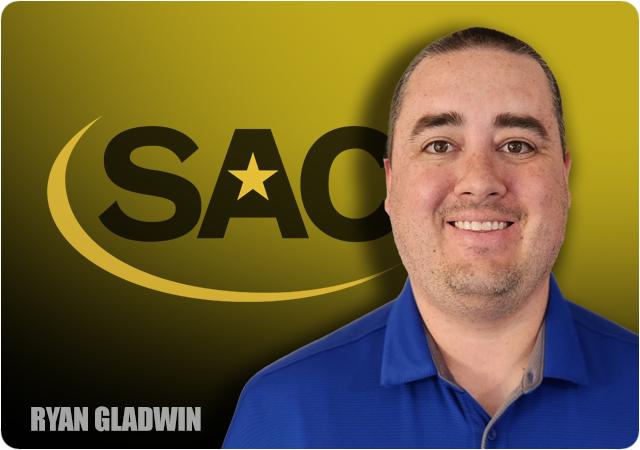 It is almost about time to start talking about regional rankings and playoffs in D2, and week seven is when we start to see the contenders separate themselves from the pretenders. This week in the SAC, we continue divisional play after an exciting first weekend and break down who is still in the hunt, staying alive like the Bee Gees, living on a prayer like Bon Jovi, and who is already looking at the 2024 season. My family and I are looking forward to a mini-road trip and visiting Wingate on homecoming as they take on Limestone.
Playoff Outlook Heading into Week Seven
In the Hunt: Lenoir-Rhyne (6-0), Barton and Mars Hill (4-1)
Staying Alive: Wingate (4-2), Tusculum (3-2)
Living on a Prayer for Chaos: Catawba, Emory & Henry, Limestone, Newberry (3-3), Carson-Newman (1-3)
Hello 2024: Erskine (0-6), UVA Wise (0-5).
SAC Power Rankings
Lenoir-Rhyne
Mars Hill
Barton
Limestone
Tusculum
Wingate
Carson-Newman
Catawba
Newberry
Emory & Henry
UVA Wise
Erskine
SAC Players of the Week
Offense: Jaquan Lynch (Barton)-10 for 13, 182 Yds, 4 TD's. 37 Yds and a TD rushing.
Defense: Mekhi Brown (Carson-Newman)- 9 tackles, sack, fumble recovery and an interception
Special Teams: T.J. Blanding (Lenoir-Rhyne)- 2 tackles, interception and 84 yard blocked field goal return for a score.
Last Week: 5-1
Season: 32-14
Mars Hill (4-1, 3-1) at Emory & Henry (3-3, 1-3)
Location/Time: Emory, Virginia/ 1 PM
Last Meeting: Mars Hill won 49-14 (2022)
Line: Mars Hill favored by -9.5
Offensive Rankings: Mars Hill (3rd, 411.0 YPG) / Emory & Henry (11th, 276.5 YPG)
Defensive Rankings: Mars Hill (3rd, 267.2 YPG) / Emory & Henry (8th, 333.7 YPG)
Mars Hill took care of business at home against Erskine, putting them away after a slow first quarter. JR Martin led the offense with a combined 301 yards through the air and on the ground. Jon Gullette had another solid game rushing the ball, and Malik Laurent continues to shine. Mars Hill had four pass catchers averaging 15.0+ per grab last weekend. The Lions defense is stout, and getting more and more into the grove, led by all everything LB Landon Honeycutt and DB Triston Rankin.
The Wasps got back in the win column Saturday in the Southwest Virginia Bowl rivalry. J'Quan Anderson rushed for over 100 yards and a score. And even though he didn't light up the skies, Kyle Short didn't turn the ball over, which is a recipe for success for a struggling Wasps offense. The Wasps also got two huge kickoff returns for touchdowns that was the difference in the game from Cam Peoples and Jarrell Harrison.
I'll go with Mars Hill this weekend to win and improve to 4-1 in the conference. The Lions have weapons all around on offense and on defense that give them a distinct advantage. Meanwhile the Wasps are still trying to figure out the offense. While Emory & Henry's defense is a solid unit, they've been on the field way too much in recent weeks due to the offensive struggles. No matter how good your defense can be, you can't trot them out there for 70+ plays a week and expect them to survive. They will need a couple more kick returns for touchdowns and some mishaps in order to keep this game within reach. As I said, give me Coach Clifton's crew to cover the imaginary margin of victory (or spread) and win.
UVA Wise (1-5, 0-4) at Tusculum (3-3, 3-1)
Location/Time: Greeneville, Tennessee/ 2 PM
Last Meeting: Tusculum won 10-9 (2022)
Line: Tusculum favored by -21.5.
Offensive Rankings: UVA Wise (10th, 289.5 YPG) / Tusculum (7th, 332.0 YPG)
Defensive Rankings: UVA Wise (5th, 320.0 YPG) / Tusculum (9th, 346.2 YPG)
UVA Wise is looking to regroup and find their stride, losing their fifth game in a row last week. Jae Gillespie had a great game Saturday against rival Emory & Henry, rushing 21 times for 144 and two touchdowns. But outside of the SAC's fifth leading rusher, the Cavalier offense has more questions than answers. The defense has played rather well, ranking 5th in the league in YPG, but too often gets short rest due to unstained drives.
For the first time in nearly 89 years, the Pioneers won in Jefferson City. In beating Carson-Newman, in an ugly, chippy turnover filled game, Tusculum secured it's first three game win streak over the Eagles since Woodrow Wilson was the President of the United States. Outside of one run, Tusculum struggled to run the ball, but Matthew Palazzo had arguably his best game throwing for 370 and four scores. Joe Robustelli and Jalen Hunt had two scores and Tyler Burke had 151 yards receiving in the win that helps keep the Pioneers on pace in the mountain division.
UVA Wise is desperate to end their losing streak, while Tusculum is trying to keep pace and keep playoff hopes alive. I'm going with Tusculum to win this game because of their ability thus far to take the run game out of the equation with their stellar line backing group. If the Cavaliers have to rely on a big game from Gillespie (and can't keep TU honest with a semblance of a passing game) and are unable to take advantage of turnovers, they don't have a chance. Tusculum has turned the ball over eight times in the past two ball games. That's eventually going to get them. Give me the Pioneers to win but not cover the spread.
Barton (5-1, 3-1) at Lenoir-Rhyne (6-0, 4-0)
Location/Time: Hickory, North Carolina/ 2 PM
Last Meeting: Lenoir-Rhyne won 34-0 (2022)
Line: Lenoir-Rhyne favored by -19.5
Offensive Rankings: Barton (5th, 378.8 YPG) / Lenoir-Rhyne (4th, 394.2 YPG)
Defensive Rankings: Barton (10th, 357.3 YPG) / Lenoir-Rhyne (1st, 216.2 YPG)
Barton took care of business at home Saturday, beating Newberry and all but eliminating the two-time defending SAC champions from playoff contention. Jordan Terrell did his usual, and Kameron Johnson had quite the day, but Jaquan Lynch once again answered the call. Lynch finished 10 of 13 for 182 yards and four touchdowns. He has been a difference maker this year for Coach Hester and has thrown the ball well enough to keep teams honest from putting 11 in the box against Terrell.
I had some questions going into last week about how good Coach Jacobs team truly was. The schedule hadn't been grueling and so I felt the questions were fair. I still have some concerns, but if there is one thing, I am sure of with the 2023 Bears it's that they do not quit. Like the old Patriots and the current Chiefs, you have got to put them away when you have the chance. Limestone did not, despite running all over the Bears defense. TJ Blanding blocked punt tied the game late before the Bears won it in OT to remain undefeated. Dwayne McGee had another stud performance and will be leaned on heavily if Jalen Ferguson is out for the Bears this weekend.
Game of the week in the SAC in Hickory on homecoming for Lenoir-Rhyne. In last year's meeting, Lenoir-Rhyne held the Barton rushing attack to a minimum and their own rushing attacked too off. That will be the key to success again this year. Barton is 11th in the SAC in rushing YPG and Lenoir-Rhyne is 3rd. However, the Bears got gashed last week in part due to the success of Limestone's passing game. This game is not just about who can slow down who's rushing attack, but which team can get their pass game going to open lanes. I'm picking Lenoir-Rhyne to win at home and remain unbeaten, but Barton will cover the spread.
Limestone (3-3, 3-1) at Wingate (4-2, 3-1)
Location/Time: Wingate, North Carolina/ 3 PM
Last Meeting: Wingate won 28-21 OT (2022)
Line: Wingate favored by -9.5
Offensive Rankings: Limestone (1st, 430.5 YPG) / Wingate (6th, 365.7 YPG)
Defensive Rankings: Limestone (7th, 332.8 YPG) / Wingate (2nd, 227.8 YPG)
Limestone has to feel sick after losing to Lenoir-Rhyne in overtime, in a game the dominated statistically and should have put away. The Saints outgained the Bears 516-292 and won the turnover battle. Tre Stewart had an absolute monster of a game rushing, with 217 yards on just 14 carries. Jelani Baker was a PROBLEM all afternoon, grabbing eight passes for 148 yards and three scores. But with the chance to put the game on ice and go up double digits, the Bears blocked the field goal and took it back to tie the game before prevailing in OT. With Tre Stewart potentially out, the task just got bigger for the Saints and their playoff hopes are looking grizzly.
Aided by four scoring drives that averaged less than fifty yards and a blocked punt for a touchdown, the Wingate Bulldogs won their third straight defeating Catawba, 31-13. The Bulldogs offense was efficient and took advantage of the short fields they were given, and the defense eliminated the Indians rushing attack. Coach Reich's defense has been on a roll lately, holding their last opponents during this three-game win streak to 7.1 PPG and 188.3 YPG. They are going to need yet another big-time performance and some increased offense to keep the Saints from marching in.
This game has a chance to outshine Lenoir-Rhyne and Barton for GOTW honors, as we have two distinct style differences. Wingate wants to pound you into submission with a suffocating defense. Limestone wants to run and gun. I worry that if Limestone's offense gets rolling, Wingate's offense won't be able to keep up. On the flip side, if Wingate's defense keeps the Saints at bay, can their defense make enough stops? Wingate also needs to limit possessions and keep the Saints offense off the field. I'm going with the Bulldogs at home on homecoming to win but not cover the spread. Wingate leads the SAC in sacks and will have their ears pinned back.
Catawba (3-3, 1-3) at Newberry (3-3, 2-2)
Location/Time: Newberry, South Carolina/ 4 PM
Last Meeting: Newberry won 34-27 (2022)
Line: Newberry favored by -11.5
Offensive Rankings: Catawba (2nd, 418.3 YPG) / Newberry (8th, 324.7 YPG)
Defensive Rankings: Catawba (6th, 328.2 YPG) / Newberry (4th, 305.2 YPG)
Catawba couldn't keep the momentum from the week before going, falling to Wingate in a game that wasn't exactly close. The Indians scored early in the 2nd to make it a 14-6 game, but struggled to get the ball moving and gave Wingate too many short fields. Preston Brown threw for over 300 yards again and continues to have a stellar season for Coach Haines and the Indians. Bo Pryor had another solid game, still staking his claim as the SAC's best receiver (99.5 YPG).
After week four, it looked like Newberry was going to sneak its way into the conference title discussion again. But after back-to-back double-digit losses, not only are the Wolves on the brink for a playoff spot, but their piedmont division titles hopes are fading faster than Halloween candy. The quarterback duo of Phillips and Tolen had some success against Barton but couldn't find the end zone, and Dwayne Wright continued to play well.
I honestly think this game may be the toughest of the week to choose. Newberry is favored by nearly two scores and despite their struggles on offense, Coach Knight's crew can still play some solid defense. Catawba, meanwhile, has one of if not the most prolific passing attacks in the SAC this season and their defense has very quietly snuck its way up to 6th in YPG in the conference. Like the Wingate/Limestone match up, if the Indians get ahead, I'm worried about the Wolves ability to catch up or keep up. I'm going to pick the Wolves to win here, but I'm not confident at all in that selection. Indians cover the spread.
Carson-Newman (2-4, 1-3) at Erskine (0-6, 0-4)
Location/Time: Due West, South Carolina/ 4 PM
Last Meeting: Carson-Newman won 37-0 (2022)
Line: Carson-Newman favored by -21.5
Offensive Rankings: Carson-Newman (9th, 301.5 YPG) / Erskine (12th, 156.2 YPG)
Defensive Rankings: Carson-Newman (11th, 371.5 YPG) / Erskine (12th, 431.8 YPG)
The Eagles had their chances and saw a late third quarter lead slip away in their loss to their rivals from Greeneville. Cade Meeks became just the 2nd Eagle receiver to record back-to-back 100 yard games, but overall the offense still was struggling. The Eagle defense had had several big plays, led by Jacorey Long's 13 tackles, Mekhi Brown's back-to-back SAC defensive player of the week performance, and Jaheim Wilson eating things up on the line.
Erskine fell to Mars Hill Saturday, but it was close early. The Flying Fleet have struggled all year to move the ball and stop the ball, so having four turnovers just amplifies things for Coach Boyd's crew. Quincy Hill led the way for Erskine, producing most of the Fleet offense rushing for 61 yards on five carries. The biggest takeaway I have noticed all season with this team is that regardless of the score this team plays hard and doesn't quit when the game goes south. That and they have under the radar great uniforms.
I like the Eagles to win and cover the spread in this one. Carson-Newman is probably going to let some of the frustrations from last weeks rivalry loss out on the Flying Fleet, and I look for the offense to work out some of the kinks and have a big day. The Eagles defense should have a good day against a struggling Erskine offense and give the offense plenty of chances to score. If the Eagles continue to turn the ball over and don't put Erskine away, we know that they won't quit fighting and will make the Eagles earn every bit of it. But again, I like Carson-Newman to roll.
If you have any questions or comments you'd like answered, please feel free to contact me. If there is something specific, you'd like to see covered, let me know as well. You can find me on Instagram, Twitter, Threads, etc.
Don't forget to join us at Inside D2Football each Sunday night at 8 PM Eastern