SAC Week Six Preview
October 4th, 2023 4:30pm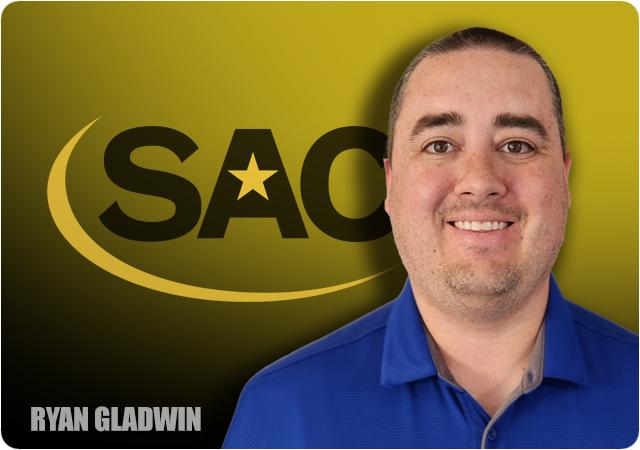 Week Six marks the barely-over-the-halfway-point of the 2023 D2 football season and this week in the SAC, we begin divisional play. If you are in need of a reminder or are new to following the conference, here is how the divisions are set up in the SAC. Carson-Newman, Tusculum, Mars Hill, Erskine, UVA Wise and Emory & Henry make up the Mountain Division. Lenoir-Rhyne, Catawba, Newberry, Wingate, Barton and Limestone are in the Piedmont Division. How teams perform over the next five weeks will shape and determine who will meet November 11th for the SAC Championship Game to be played at the mountain division champions home this year. Let's take a look at this week's power rankings and SAC players of the week before getting into this menu.
SAC Power Rankings-(Some drastic changes this week).
Lenoir-Rhyne
Limestone
Mars Hill
Barton
Tusculum
Wingate
Carson-Newman
Newberry
Catawba
Emory & Henry
UVA Wise
Erskine
SAC Players of the Week
Offense: Dwayne McGee (Lenoir-Rhyne): 17 carries, 201 yards, 3 TD's
Defense: Mekhi Brown (Carson-Newman): 4 tackles, blocked kick, Pick-6 .
Special Teams: Bryson Sims (Catawba): 3 for 3 field goals, 3 for 3 extra points.
Last Week: 2-4. Yuck.
Season: 27-13.
Lenoir-Rhyne (5-0, 3-0) at Limestone (3-2, 3-0)
Location/Time: Gaffney, South Carolina/ 12 PM
Last Meeting: Lenoir-Rhyne won 51-30 in 2022.
Line: Lenoir-Rhyne favored by -13.5
Offensive Rankings: Lenoir-Rhyne (2nd-414.6 YPG)/ Limestone (3rd-413.4 YPG)
Defensive Rankings: Lenoir-Rhyne (1st-156.2 YPG)/ Limestone (8th-341.0 YPG)
The Bears scored early, often, and a lot in their blowout win over UVA Wise, compiling over 560 yards of total offense, including Dwayne McGee rushing for 201 and three touchdowns. Zayvion Turner-Knox added two scores as well, and Jalen Ferguson looked even better in his 2nd start, throwing for 234 and three scores. The Bears defense once again did what it was supposed to do and some, smothering the UVA Wise offense. The Bears defense is currently 2nd in the nation in scoring defense, allowing a measly 5.4 points per. That will be challenged this week.
Limestone put up 27 in the first half against Mars Hill, then held on for dear life to come away with a 27-23 win, stopping a late Lions drive with just over a minute to go. Dustin Noller had a big day, with four first half touchdown passes while stud back Tre Stewart was held in check most of the day. Jelani Baker went off, with 5 snags for 105 yards, but DJ Black's early 80-yard strike set the tone. The Saints had half as many first downs as Mars Hill but had a couple of short fields they were able to take advantage of, and the defense once again made big plays in big moments for Coach Furrey's squad.
This is the game of the week in the SAC and the winner will have a leg up in the Piedmont division title race. Limestone is electric on offense and last week proved even if Tre Stewart doesn't have a monster game, they can find ways to win. Limestone has looked like a different team since Dustin Noller's return in week 3 and the 9th ranked passing attack in the country is lethal. The Bears defense is among the nation's elite, ranking in the top ten in turnover margin, total defense, scoring defense, rushing defense, passing defense, and another stat overlooked: third down defense. The only concern for me with the Bears is they haven't played anyone remotely close to an offense like Limestones' and this will be their toughest test yet. Unless I missed it, the highest rated passing offense the Bears have faced? Carson-Newman…at 134th in the nation. Until someone get's them, I'm sticking with the Bears.
Tusculum (2-3, 2-1) at Carson-Newman (2-3, 1-2)
Location/Time: Jefferson City, TN/1 PM
Last Meeting: Tusculum won 34-6 in 2022.
Line: Tusculum favored by -5.5
Offensive Rankings: Tusculum (8th-309.4 YPG)/ Carson-Newman (9th-300.2 YPG)
Defensive Rankings: Tusculum (9th-353.8 YPG)/ Carson-Newman (10th-356.2 YPG)
Tusculum fell behind 14-0 to Barton at home last week, before coming back and tying it on the first play of the 4th quarter. Unfortunately, the Pioneers only had two more possessions after that totaling 3:49, two punts. Barton would kick a field goal to take a 17-14 lead with five seconds to go, handing the Pioneers their first SAC loss of the season. Tough loss for the Pioneers in a game that usually is the style they succeed at. Matthew Palazzo didn't have the same performance as the week before but still played well. Barton had 3 4th quarter drives nearing ten minutes that wore on the Tusculum defense.
The Eagles came away with a big-time win in Newberry Saturday, 34-21. SAC Defensive Player of the Week Mekhi Brown's pick six in the third quarter shifted momentum to the Eagles, who then blocked a kick, had a Major Williams 65-yard punt return for a score to take the lead. The play of the game, and possibly one of the biggest play calls in recent history for the Eagles, was on 3rd and 8 with Newberry trying to get the ball back, Jaylen Myers hit Cade Meeks for a 42-yard score to step on the Wolves throats. As Bill Raftery would say, "major onions". Jaylen Myers continued to impress, and the Eagles offense continued to show signs of life.
This game is very similar to last season. C-N comes in after upsetting Newberry, Tusculum comes in after a close, low -scoring game with Barton. Both team's defenses rank 9th and 10th in YPG, and the offenses aren't separated by much either. There isn't a single area statistically that one team has a massive advantage over the other. I believe it's going to come down to which offense can make more big plays and which defense can be more disruptive. I believe the Eagles will not have a repeat of last year and will take advantage of the momentum they built in the 4th quarter. Eagles by a late score in the Second Oldest Rivalry in Tennessee.
Emory & Henry (2-3, 0-3) at UVA Wise (1-4, 0-3)
Location/Time: Wise, Virginia/ 2 PM
Last Meeting: Emory & Henry won 34-14 in 2022.
Line: Emory & Henry favored by -2.5
Offensive Rankings: Emory & Henry (10th-285.2 YPG)/ UVA Wise (11th-277.6 YPG)
Defensive Rankings: Emory & Henry (5th-330.6 YPG)/ UVA Wise (7th-337.4 YPG)
After holding a 10-3 halftime lead on Catawba, the Wasps offense just completely vanished: 57 yards of offense and two first downs in the second half before falling 30-13 in Salisbury. Since the explosive 1st quarter against Bluefield State, the Wasps offense has scored 66 points in 15 quarters of football (4.4 PPQ). J'Quan Anderson has been the lone bright spot since Charles Mutter III went down, rushing for 89 yards on 16 carries and scoring the Wasps lone touchdown Saturday.
It was quite a forgetful trip to Hickory for the Cavaliers, as they were on the bad end of an absolute beating, losing 56-3 to Lenoir-Rhyne. Safe to say, it felt like the Bears are still mad about losing in 2021 to UVA Wise, because this whooping felt personal. The run game was completely shut down (27 yards net), and most of the yardage in the air was when the game was over with. The Cavalier defense, which had been respectable, got bombarded by the Bears, giving up 563 yards of total offense.
The Southwest Virginia Bowl is a game of desperate teams looking to end losing streaks this year and both fighting for their first SAC win of 2023. The Wasps have dropped three in a row, while the Cavaliers have lost four consecutive. I think the first to 17-20 wins this game as both offenses have been driving the struggle bus for weeks now and neither team has looked the same since the heartbreaking week 3 losses. Whichever team can establish a consistent passing game and keep drives going will win, because both defenses are gassed after last week. Hoping it doesn't sting me again, but I'll take the Wasps to keep the Southwest Virginia Bowl title.
Erskine (0-5, 0-3) at Mars Hill (3-1, 2-1)
Location/Time: Mars Hill, North Carolina/ 2:30 PM
Last Meeting: Mars Hill won 33-13 in 2022.
Line: Mars Hill favored by -33.5
Offensive Rankings: Erskine (12th-161.4 YPG)/ Mars Hill (4th-404.3 YPG)
Defensive Rankings: Erskine (12th-430.6 YPG)/ Mars Hill (4th-301.5 YPG)
Unfortunately, it was yet another long Saturday for the Flying Fleet of Erskine, being shut out by Wingate and totaling only 49 yards of offense on 38 plays. In the preseason I felt like Erskine should take another step forward, but it seems like the Fleet regressed and unless they pull off some unforeseen upset, are destined to go 0fer in their SAC farewell tour. The Fleet have some running backs that are sneaky good, but the running lanes were just non-existent.
Mars Hill has got to be scratching its head. They outgained Limestone, had the same number of turnovers, held Tre Stewart in check, and still lost. The secondary got torched in the first half by Dustin Noller, giving up four passing touchdowns. Two short fields didn't help after a turnover and a kick out of bounds, and the comeback ended with JR Martin getting sacked on 4th and 6 with just over a minute to go.
I expect Mars Hill to win this one and do so quite comfortably, taking some of their frustration from the Limestone loss out on their mountain division opponents. The defense should pin their ears back and the offense should take advantage of an Erskine defense that gives up 36.6 points per contest, is ranked dead last in total defense, rushing yards allowed per game, and is the only SAC school without an interception this season. Factor in a Mars Hill team with blood in their eyes and a very good offense…...spells disaster and a game that is over by half.
Newberry (3-2, 2-1) at Barton (4-1, 2-1)
Location/Time: Wilson, North Carolina/ 4 PM
Last Meeting: Newberry won 42-21 in 2022.
Line: Barton favored by -3.5
Offensive Rankings: Newberry (7th-326.0 YPG)/ Barton (6th-372.2 YPG)
Defensive Rankings: Newberry (3rd-283.8 YPG)/ Barton (11th-365.2 YPG)
Newberry had (frankly) stomped Carson-Newman for five consecutive games in the Graveyard, winning by an average of 23 points. Combine that with a 21-4 record in the past 25 SAC games and you can see why I had Newberry. The Wolves scored on their first two possessions to take a 14-6 lead and kept it until part way into the 3rd quarter. It was bad break after bad break for Newberry after that. A pick-six, a drive where penalties pushed them back, a blocked field goal (2nd of the day), a punt return for a touchdown, and just like that, Newberry was down 26-14. The Eagles got the win, beating the Wolves for the 2nd consecutive year.
Barton saw a 14-0 halftime lead vanish before kicking a walk field goal with 5 seconds remaining to secure the 17-14 win in Greeneville over Tusculum. It was a hard fought, low scoring defensive battle, and Jordan Terrell was not letting a repeat from the Mars Hill game take place, rushing 32 times for 147 yards and touchdown. It also did not go unnoticed how well the Barton defense played. The bulldogs are 11th in the conference in yards per game allowed, but held Tusculum to slightly over 300, which was one of the best days they've had this season.
After getting upset by Carson-Newman last year, the Wolves put a hurting on Barton. This year, I don't see it happening, but this may be the third week in a row where Barton's game doesn't reach the 20's. Jordan Terrell is 2nd in the nation in rushing and if the Bulldogs want to avoid losing again this year JaQuan Lynch will have to continue to play well. Newberry's pass defense got burnt a couple times last week, and if Kameron Johnson can make some plays it should open holes up for Terrell. If Newberry is going to win, they will need to avoid letting one mistake/big play turn into several. I also expect them to have a big day rushing the ball against a Barton defense that gives up over 200 yards rushing per contest. I'm picking Barton, despite my gut saying Newberry.
Wingate (3-2, 2-1) at Catawba (3-2, 1-2)
Location/Time: Salisbury, North Carolina/6 PM
Last Meeting: Wingate won 28-0 in 2022.
Line: Wingate favored by -21.5
Offensive Rankings: Wingate (5th-380.4 YPG)/ Catawba (1st-433.6 YPG)
Defensive Rankings: Wingate (2nd-205.0 YPG)/ Catawba (6th-335.4 YPG)
Wingate did what good teams do last Saturday: dominate the teams you are supposed to dominate. They shut out Erskine and held them to less than 50 yards of total offense. The Bulldogs offense meanwhile took another step forward under quarterback Brooks Bentley, putting up 475 yards. Wingate had four backs rush for at least 49 yards and Corey Siemer had three rushing touchdowns. Wingate's defense was led by Bryan Bordeaux, who had 9 tackles, 1.5 sacks and 2 tackles for loss. Oh, and a forced fumble. The Bulldogs are currently 3rd in the nation in scoring defense, giving up 11 PPG.
As I said on Twitter, if you told me that Preston Brown would only throw for 178 yards in a game and ZERO touchdown passes, I would have guaranteed that Catawba lost. However, the Indians found other ways to win, including LJ Turner having a solid game (16 carries for 93 yards and 2 TD). The Indians overwhelmed Emory & Henry in the 2nd half with five scoring drives and completely wore down the Wasps defense. A shoutout to the Indian defense on a tremendous second half performance as well.
I'm picking Wingate to win again this week. Catawba's offense is so much fun to watch when the wheels are running, and their defense has played better each week. Last week they found ways to win even when Preston Brown and the 8th ranked passing attack weren't putting on a fireworks show. But they are set to go up against a defense that is just on another level right now. Wingate is 8th in the nation in pass defense, 3rd in the nation in sacks and if you happen to sniff the red zone, the Bulldogs are 7th in the nation in red zone defense.
**-Some statistical corrections had to be made regarding teams ranking due to an issue on the SAC website. Thank you to SAC Athletics for their help in fixing this issue!
If you have any questions or comments you'd like answered, please feel free to contact me. If there is something specific, you'd like to see covered, let me know as well. You can find me on Instagram, Twitter, Threads, etc.
Don't forget to join us at Inside D2Football each Sunday night at 8 PM Eastern