SAC Week Ten Preview
November 2nd, 2023 8:00am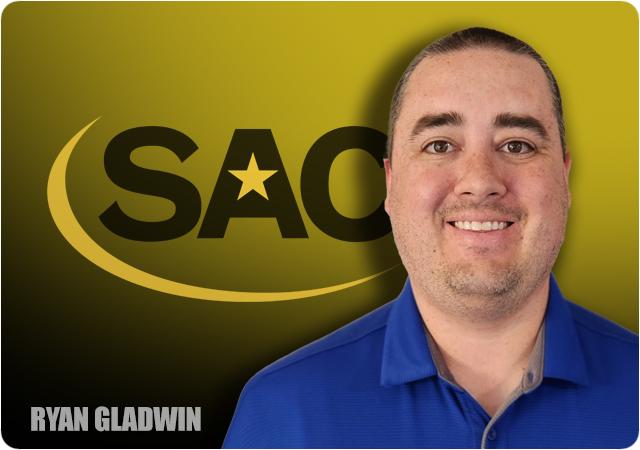 Plenty of intrigue going on in week ten of the 2023 SAC football season and it promises to be yet again another fantastic week of football. It's the final week of divisional play, with the conference championship game representatives still undetermined. Reminder: winning your conference championship DOES NOT guarantee a berth into the D2 playoff field.
In the Mountain division, it's rather simple: the winner between Mars Hill (6-1 in SAC play) and Tusculum (5-2) is in and will host the SAC Championship game. Mars Hill would still technically be co-division champion, but Tusculum would win the tiebreaker.
The Piedmont division, on the other hand, could get spicier than how my wife likes her Louisiana gumbo in a hurry. The simplest solution is Lenoir-Rhyne (6-1) wins Saturday, grabs at least a share of the division, and is in the title game. A Lenoir-Rhyne loss combined with a Limestone (6-1) victory would put the Saints in the title game. IF both the Bears and Saints lose Saturday and Wingate wins (making all teams finish 6-2 in SAC), chaos ensues.
Per the SAC tiebreaking procedures:
Tiebreaker A: Head-to-Head Results among tied teams.

Lenoir-Rhyne beat Limestone, Limestone beat Wingate, Wingate beat Lenoir-Rhyne. Tie is not resolved. Moving to Tiebreaker B.

Tiebreaker B: "Record against teams in the division not involved in the tie starting at the top of the standings".

Lenoir-Rhyne & Wingate beat Barton, Limestone lost in this hypothetical. Limestone is eliminated.
Then we break the tie between Lenoir-Rhyne & Wingate. Wingate won & has H2H. Wingate, back from the dead like Lazarus, goes to SAC title game.
Playoff Outlook*
Latest regional rankings for Super Region 2:
1. Benedict (9-0, 9-0)
2. Delta State (6-1, 5-1)
3. Valdosta State (6-1, 6-1)
4. West Florida (6-2, 5-2)
5. Lenoir-Rhyne (8-1, 8-1)
6. Mars Hill (7-1, 7-1)
7. Fayetteville State (7-2, 7-2)
8. West Georgia (6-2, 6-1)
9. Fort Valley State (6-2, 6-2)
10. Virginia Union (8-1, 8-1)
I'd say Limestone and Wingate are probably around 12-14.
*-Records indicate record vs. D2 competition only, as this is all that matters when it comes to playoff selection.
SAC Power Rankings
Mars Hill
Lenoir-Rhyne
Limestone
Wingate
Tusculum
Barton
Carson-Newman
Newberry
Catawba
Emory & Henry
UVA Wise
Erskine
SAC Players of the Week
Offense: Brooks Bentley (Wingate): 372 total yards and 4 touchdowns.
Defense: Deno Wardlow (Catawba): 4 tackles and an interception.
Special Teams: Caleb Bonesteel (Wingate): 4 for 4 PAT, 2 FG Made. Also has one of the coolest last names in the league.
Last Week: 4-2
Season: 46-18
Carson-Newman (4-5, 3-4) at UVA Wise (2-7, 1-6)
Location/Time: Wise, Virginia / 12 PM
Last Meeting: Carson-Newman won 38-22 (2022)
Line: Carson-Newman favored by -10.5
Offensive Rankings: Carson-Newman (8th-322.4 YPG) / UVA Wise (10th-305.1 YPG)
Defensive Rankings: Carson-Newman (6th-317.2 YPG) / UVA Wise (8th-332.4 YPG)
Mike Clowney's Eagles played arguably their most complete game of the season in a homecoming blowout of Emory & Henry, 37-7. The Eagle offense piled up 472 yards of total offense, while the defense suffocated the Wasps to a tune of 181 yards. Zane Whitson played one of his best games as an Eagle, going 10 of 17 for 211 and 2 TD's. Tyree Nelson once again had a standout day with 132 yards of total offense, along with Jayden Sullins adding nearly 100 more. Cade Meeks had one grab, but it was another clutch one. He is 2nd in the conference at 22.2 YPC. The defense was after Mutter III all day and once again had a 4+ sack performance.
UVA Wise put up some impressive offensive numbers Saturday, but most of that was all after the game was already in hand. The Cavaliers trailed 35-0 at the half and it was 49-10 before they added on two 4th quarter touchdown drives. Three late scores made the score look a little more respectable, but it was all Mars Hill. Both Jake Corkren and Juwan Dent had decent days at the helm, and Zavier Lomax rushed for 131 yards on 20 carries, taking most of the workload on the ground. But despite running 53 more offensive plays than their opponent, Wise only had six more yards of total offense. The flood gates were open, as Mars Hill averaged almost ten yards per play. It's been tough this year in Cavalier country.
I'm picking Carson-Newman to win and cover in this one. With a chance at back-to-back winning seasons and continuing to rebuild the program, I believe the Eagles will play with some extra moxie. UVA Wise gives up the 2nd most points per game in the conference and averages nearly 93 yards of penalties per game. But the one thing that the Cavaliers do better than anyone else in the SAC is scoring when in the redzone, nearly 91%. If Clowney's bunch can limit turnovers and dominate the line of scrimmage like they have recently I think they roll by a couple scores. The defense has been playing fast and physical for a couple of weeks now and the offense is really starting to click, especially with the depth of stud backs they have.
Erskine (0-9, 0-7) at Emory & Henry (4-5, 2-5)
Location/Time: Emory, Virginia / 1 PM
Last Meeting: Emory & Henry won 32-0 (2022)
Line: Emory & Henry favored by -21.5
Offensive Rankings: Erskine (12th-175.2 YPG) / Emory & Henry (11th-254.3 YPG)
Defensive Rankings: Erskine (12th-422.7 YPG) / Emory & Henry (9th-362.1 YPG)
The Flying Fleet started off playing well once again, a theme this season, trailing 14-7 after the 1st quarter. That's the good news. The bad news is the 2nd quarter went over like a fart in church and before you know it, Tusculum takes a 38-7 lead into the half before cruising to a 52-14 win. De'Arius Hazel had a very solid game out of the backfield for the Erskine offense, rushing for over 100 yards on 14 carries. Despite their struggles, the Erskine defense had some guys play well on Saturday, led by Jarvi McClurkin who had 14 tackles and Nolan Holloway with 11. They are still searching for that 1st SAC win in Due West before they exit the league after this season.
It was an absolutely miserable day in Jefferson City for the Wasps of Emory & Henry. The Eagles jumped out to a 14-0 lead after 1 and never looked back. The Wasps offense mustered just 181 yards, while the defense gave up nearly 500. Newsome's gang couldn't get anything going on the ground and Mutter III was on the run most of the day. The offensive and defensive lines got worn out and quite frankly if it wasn't for the 45-yard touchdown pass to Cam Abshire, it would've been even worse. The Wasps have now dropped 5 of 7 and but still have a chance at a winning season in 2023.
I'm rolling with the Wasps to win, but not cover the spread and unfortunately, I'm not 100% confident in this one. This can go one of two ways for Wasps: they can either use it as a "get-back" game after last week's whooping, or they can sulk and let Erskine hang around and pick up their first SAC win. Not exactly something Newsome wants on his resume. You cannot turn the ball over and you must have better play at the line of scrimmage. Erskine is still building their program and will make you work for it if you let them hang around. But I think the advantages that Emory & Henry have at key positions gives them the win, especially if Mutter doesn't take an beating this week.
Mars Hill (7-1, 6-1) at Tusculum (5-4, 5-2)
Location/Time: Greeneville, Tennessee / 1 PM
Last Meeting: Mars Hill won 34-27 (2022)
Line: Tusculum favored by -2.5
Offensive Rankings: Mars Hill (5th-380.0 YPG) / Tusculum (6th-371.8 YPG)
Defensive Rankings: Mars Hill (3rd-284.0 YPG) / Tusculum (4th-297.9 YPG)
The Lions of Mars Hill put an absolute beating on UVA Wise this past weekend, storming out to a 35-0 lead at the half and putting the car in cruise control in the 2nd half. JR Martin led the way completing 10 of 14 for 252 yards and two touchdowns, while also rushing for 77 and three more scores. Jon Gullette ran for a score, but did some big-time damage in the air, catching three passes for 106 yards and two touchdowns. Landon Honeycutt let the Lion defense, playing like a man possessed: 17 tackles, a sack, and a forced fumble. Shout-out also to Damipi Lamboni, who had 4 TFL and 3 sacks. The Lions are peaking at the right time and are getting better and better each week. We forget, but Coach Clifton's crew is 19-5 in their last 24 SAC games.
A week after the "Gladwin-voodoo-hex" was put on him, Matthew Palazzo played one of his best games leading the Pioneers to a beatdown victory over Erskine, 52-14. The sophomore signal caller finished 18 of 22 for 229 yards and 3 scores, but the most important statistic of the day was ZERO turnovers. The Pioneers outgained Erskine by 300 yards in the dominant win. And the surprising statistic of the day was that the defense didn't force any turnovers, first time in a while that has not happened. While I think the chances of reaching the playoffs are slim, a big win this week and next will put Coach Odom's crew in the conversation at least.
For the 2nd consecutive year, Mars Hill and Tusculum are facing off in week 10 with a chance to win the division and go to the conference championship game. Keys to the game for both teams are similar: to force turnovers and not allow the big plays. Tusculum has thrived on long touchdown passes this year and has died due to turning the ball over. If the Lions can force some turnovers and take advantage of those, I like their chances to repeat. If the Pioneers can take care of the football, I like their chances. Tusculum also needs to keep JR Martin contained and not let him run buck wild all over the field. Give me Mars Hill by 1.
Wingate (6-3, 5-2) at Newberry (4-5, 3-4)
Location/Time: Newberry, South Carolina / 1 PM
Last Meeting: Newberry won 24-15 (2022)
Line: Wingate favored by -10.5
Offensive Rankings: Wingate (3rd-383.3 YPG) / Newberry (9th-322.3 YPG)
Defensive Rankings: Wingate (2nd-282.0 YPG) / Newberry (7th-320.9 YPG)
Wingate was victorious in one of the most exciting games of the season last week over divisional rival Lenoir-Rhyne, 34-30, handing the Bears their first defeat of the 2023 season and keeping the Bulldogs division/conference title hopes alive and the playoff lifeline flickering for another week. Brooks Bentley was sensational, having his best game in a big moment. The young quarterback finished 24 for 37 for 335 yards and 4 touchdowns. He also didn't turn the ball over and wasn't running for his life like a few weeks ago when I saw him against Limestone. The Bulldog defense didn't have it's best day, giving up nearly 500 yards of total offense, but Dequan Mosley made the play when it came down to crunch time.
Newberry once again found itself in a close ballgame, and even took a 24-21 lead with 48 seconds remaining on Saturday against in-state rival Limestone. After a critical roughing the passer call on 3rd and 7, the Saints came up with the game winning score with :01 on the clock. The duo of Dwayne Wright and Trakell Murray rushed a combined 36 times for 157 yards and two touchdowns to lead the way for the Wolves offense, which has still struggled to find a consistent passing game or at least one that keeps you from loading the box. Newberry now finds itself in unfamiliar territory, out of the SAC title race for the 1st time since 2019 but has a chance to ruin Wingate's season.
After starting the year 1-2, most had written off Coach Reich's Bulldogs. And although this comeback isn't quite as good as when his brother Frank led my beloved Bills back from 35-3 to beat the Oilers, the way this team has rallied has been tremendous. The Wolves on the other hand, looked good early and lost heartbreaker after heartbreaker. I like Wingate to win and cover because they are just playing better right now on both sides of the ball. Newberry has struggled to consistently throw the football which should allow the defense to crowd the box and force it. The key for Wingate is to force as many 3rd and 5+ as possible and not let the backs from Newberry get chunk yards every play like they are capable of. Again, I like Wingate to win, but don't forget: Funky things happen in the Graveyard.
Catawba (4-5, 2-5) at Lenoir-Rhyne (8-1, 6-1)
Location/Time: Hickory, North Carolina / 2 PM
Last Meeting: Lenoir-Rhyne won 62-10 (2022)
Line: Lenoir-Rhyne favored by -29.5
Offensive Rankings: Catawba (4th-380.7 YPG) / Lenoir-Rhyne (1st- 420.7 YPG)
Defensive Rankings: Catawba (10th-371.0 YPG) / Lenoir-Rhyne (1st-233.3 YPG)
The Indians run game erupted for 331 yards, and Catawba erased an 11-point halftime deficit to take down former head coach Chip Hester's crew last Saturday, earning their fourth win of the year. Malcolm Wilson and Marquece Williams earned their proverbial paychecks, combining for 42 carries between them for 277 yards and four touchdowns. Neither back had rushed for more than 58 yards in a game this year coming into this one. What a tremendous effort by them and the Catawba defense in the 2nd half, holding the Bulldogs to 120 total yards on five drives. SAC Defensive Player of the Week Deno Wardlow had a huge 50-yard interception in the effort to lead that defensive performance.
In one of the wildest finishes of the season, Lenoir-Rhyne dropped it's first game of the season 34-30 to Wingate to fall from the ranks of the unbeatens. The Bears took a three-point lead with 1:01 remaining before giving up a long touchdown on the first play of the ensuing drive. The Bears still had a chance, driving to the 25-yard line before Jalen Ferguson threw just his 2nd interception of the year. Ferguson finished with 262 and 3 touchdowns, accompanied by Dwayne McGee rushing for 170 yards on 17 carries and a score. But the Bears secondary got absolutely shredded all day by Brooks Bentley. The good news for the Bears is the goal this week is simple: win and you are in the SAC title game next week. It will be interesting to see how the Bears respond to getting popped in the nose.
It's simple for the Bears. Win and you play next week for the SAC title. But if the Bears suffer a surprising loss, which wouldn't be as big of an upset as it would've been a year ago with this Catawba team, and my hometown friends in Bears Country is going to be LOUD. I don't believe Catawba has the defense to keep things interesting and expect the Bears to win soundly, but if you let Preston Brown, Bo Pryor and the backs hang around it could make for a stressful ball game. This is a rivalry game between two of the founding members of the SAC and rivalry games get funky, but the Bears defense is the difference in this game. They'll be livid after last week's performance and the Bears cruise but don't cover the spread.
Limestone (6-3, 6-1) at Barton (5-4, 3-4)
Location/Time: Wilson, North Carolina / 6 PM
Last Meeting: Limestone won 34-28 (2022)
Line: Limestone favored by -3.5
Offensive Rankings: Limestone (2nd-418.9 YPG) / Barton (7th-352.9 YPG)
Defensive Rankings: Limestone (5th-316.2 YPG) / Barton (11th-392.2 YPG)
I am more and more convinced each week that Limestone likes to keep things interesting, like the 2003 Carolina Panthers with Jake Delhomme. The Cardiac Saints, after giving up a touchdown with less than 50 seconds remaining, turned to stud QB Dustin Noller and the offense for a response. Five plays and 75 yards later, Noller found Jelani Baker for a touchdown to seal the win with a 14-yard touchdown, keeping the Saints playoff hopes and SAC championship hopes alive. Noller finished the day 21 of 27 with 245 and 2 scores. Tre Stewart rushed for over 100 yards and the nearly unstoppable duo of Jelani Baker and Drew Dixon combined for 13 catches and 207 yards.
What once was looking like a promising 2023 season has fallen off the rails in a hurry for the Barton Bulldogs. After starting 5-1, they have now lost 3 in a row. Last week they held a 21-10 halftime lead against Catawba, before getting outscored 22-6 in the 2nd half. The defense just got wrecked in the 2nd half on the ground, giving up over 180 yards rushing if my math is correct. Tyler Flippen and Isaiah Jacobs had solid days for the Bulldogs offense, and Jordan Terrell did what Jordan Terrell does (24 carries for 151 yards and 2 scores). But right now, this Bulldogs defense is just playing horrendously which is surprising to me because there are some really talented players on that side of the ball. Now they just get to play spoiler and hope to ruin a division rivals chances at the postseason.
These are two teams heading in opposite directions. The Saints have won 6 of 7 and are playing some good football right now. As much as we talk about the plethora of weapons Coach Furrey has on the offensive side of the ball, the defense does not get enough love. This was a team who gave up nearly 420 YPG in 2022. They've trimmed 100 yards per game off that. That is outstanding and defensive coordinator JR Clark deserves some praise. The Bulldogs defense hasn't slowed anyone down in nearly a month and unless Jordan Terrell runs for 250+ yards I just don't see a way for them. Give me Limestone to win and cover.
If you have any questions or comments you'd like answered, please feel free to contact me. If there is something specific, you'd like to see covered, let me know as well. You can find me on Instagram, Twitter, Threads, etc.
Don't forget to join us at Inside D2Football each Sunday night at 8 PM Eastern