SAC Week Three Preview
September 16th, 2021 1:00pm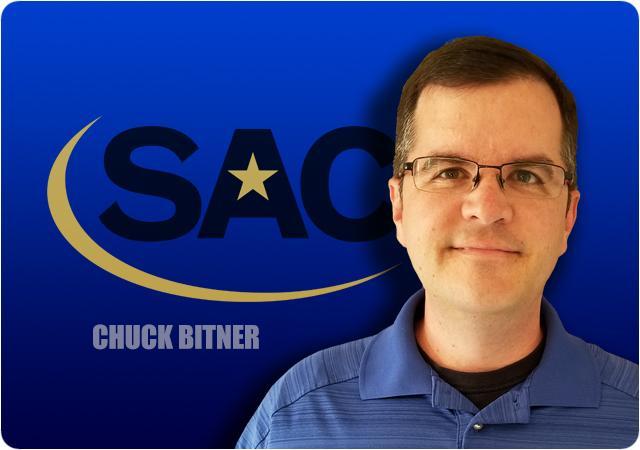 As excited as I get for the start of the football season on labor day weekend, I feel like the season really begins when we get into conference play. That's when we start to see how these teams truly measure up against one another and each week becomes a playoff for the conference title. Before we look at the full conference rankings and first weekend of conference games, let's quickly recap the out of conference action in the first two weeks.
Overall, SAC teams finished 9-6 against out of conference competition. Not bad, but could be better. The record against Division II out of conference opponents was a less encouraging 7-5. Those opponents represented only two other D2 conferences (the CIAA and GSC). The SAC competes with both for playoff bids. Here is the breakdown of win-loss results.
CIAA: 5-2
GSC: 0-3
IND: 2-0
Other: 2-1
Both CIAA wins were registered by Chowan, who is looking like a legit contender in the CIAA northern division. The other games against CIAA teams were convincing SAC victories, including wins over Virginia State (Lenoir-Rhyne) and Fayetteville State (Wingate), who are perennial contenders for the CIAA title. Those wins could be worth a lot in November when we're comparing teams in regional rankings. Unfortunately, the 0-3 record against the GSC could be a liability, especially if North Greenville (who owns two of the three wins) ends up being an average team in conference play.
SAC Rankings
Here are my SAC rankings after two weeks. Note for followers of Barton and Erskine…We have a new columnist at D2 dedicated to Independents. Craig Feen will have full coverage of both programs in his weekly columns until they join the SAC as associate members next year. You can find Craig's columns here
1. Lenoir-Rhyne (1-0)
The Bears did not play in week two, but hold on to the top spot by virtue of the resounding road victory at Virginia State to open the season. A week off to prep for the night game at Newberry isn't a bad thing at all. If they can get out of there with a win, they should be able to overmatch Mars Hill and UVA Wise in the next two weeks before a home game with Tusculum and a road trip to Carson-Newman.
2. Wingate (2-0)
Wingate was very impressive for a second straight week in taking down Fayetteville State 40-21. The Bulldogs scored on all five first half possessions in rolling to a 30-7 halftime lead. On the downside, they should be upset with the third quarter turnovers that allowed FSU to stay in the game. One led directly to an 80-yard touchdown drive for the Broncos. FSU also had a lot of success throwing the ball (356 yards) so the Bulldogs will need to tighten that up. Carson-Newman is up next and even though they struggled in the opener, we know they have play makers at the receiver positions.
3. Catawba (2-0)
There are only two 2-0 teams in the SAC. Wingate is one. Guess who the other is? I'm not shocked the Indians are 2-0, the schedule was set up nicely for that, but it's still a big deal. They were 1-10 in 2019 so a good start to the new season is huge. What is most encouraging is that this team has a perfect blend of veteran leadership in key positions combined with youth in other positions. They have a lot of freshman talent making an impact on offense but are led by a savvy veteran QB and a few seasoned linemen. It's a similar story on defense where there is a lot of hungry young talent, but experienced leadership at linebacker and in the defensive line. It's a really good situation and I think it will help the youth develop quickly. Barton is up next and if Catawba can win to start the year 3-0, who knows where that could take them. It's too early to figure out what their ceiling might be, but we'll have a better idea after next week's visit to Wingate.
4. Newberry (1-1)
Initially, I went with North Greenville winning at Newberry because I liked the Crusaders' explosive potential on offense and a tough defensive front. Then I flip-flopped and went with Newberry because of their strong running game and playmakers at receiver. I should have stuck with my original projection. That said, I was surprised by Newberry's struggles to sustain drives. They could not consistently grind out first downs on the ground and really struggled to throw the ball beyond the sticks. It was a tough loss but I think North Greenville is a very talented team and this was a good test for the Wolves. It exposed what they need work on and its always better to make those discoveries in out of conference games. There isn't much time improve though. The next two weeks will be just as difficult with Lenoir-Rhyne and Tusculum on deck.
5. Tusculum (1-1)
Tusculum lost their home opener in overtime to visiting Chowan. The Hawks were incredibly persistent and overcame adversity, but Tusculum should feel like they let one get away. They should have gone to halftime with a double-digit lead but allowed Chowan to get a field goal at the horn on a drive that started with 0:25 left in the half. Those three points were the difference in getting this game into overtime when the Hawks outscored Tusculum 14-7 in the second half. Chowan's offense was inconsistent but they made big plays when they really needed them and Tusculum had some critical penalties in bad spots. Frustrating loss for the Pioneers. They need to play a lot cleaner this week.
6. UVA Wise (1-1)
Any time a SAC program goes up a level to play an FCS opponent, my only expectation is that they compete. Wise certainly did that at East Tennessee State. As a reminder, ETSU was coming off a win at Vanderbilt the previous week. The Cavs were never a threat to win, but they did a good job on third down defense and forced a handful of 3-and-out drives. They were not able to run the ball, which was predictable, but they had some success throwing the ball and went to the air on 54 snaps. Newcomer Devin Heckstall, a transfer from Utah State, was targeted often and finished the night with 10 catches. Watch for him in coming weeks. The 6'6"senior is a physical mismatch for most defenders.
7. Mars Hill (1-1)
As expected, Mars Hill got into the win column with a 50-14 victory over VUL. Its hard to be unimpressed with a five-touchdown victory but, to be honest, I didn't feel great about it. Offensively, they have things to work on. VUL wore down in the second half, but when they were fresh in the first half, they put up a fight. In seven first half drives, Mars Hill turned the ball over on downs four times, fumbled once and punted once. The 16-point first half was not what I expected against a significantly outmanned VUL team. Mars Hill went for a lot of fourth down conversions and went for two points in lieu of kicking PATs. Kicking is a huge liability right now. On the plus side, the defense did its job. VUL made a few plays because their quarterback is very athletic and would be a good player on a different team, but they couldn't do anything. The Dragons had the most overmatched offensive line I've ever seen in a college game. Mars Hill blew up nearly every play at the line of scrimmage, just like Wise did the week before. VUL got some points in garbage time, but the Lions defense looked good.
8. Limestone (0-1)
Sadly, Limestone was victimized by an opponent cancellation when St. Augustine's had to bail on the trip to Gaffney. It's unfortunate because that was a favorable matchup for the Saints and a great opportunity to hit the reset button after a frustrating season opener. Hopefully it was a chance to get healthy and work on some problem areas. They will now have to wait until September 25 for their first home game.
9. Carson-Newman (0-1)
Carson-Newman was idle in week two, so we had to sit on the painful and humbling home loss to West Georgia for a long time. Thus, the Eagles fall all the way to last place in my highly important and influential rankings. There is a big opportunity this weekend though. The loss to West Georgia was ugly, but in the grand scheme, its far less important than every game remaining on the schedule because they have nine straight conference games. There would be no better way to put the opener behind them than to start conference play 1-0 with a win over a fast-starting Wingate team. The extra time off to learn from the opener and adjust to their strengths may be exactly what Carson-Newman needs.
Here is the schedule for week three
Barton (1-1) at Catawba (2-0) 1:00
If you like fast paced, high-flying, football-slinging, shoot-out passing, this game won't be for you. Both teams are very committed to the run because, well, it's what they're good at right now. As the season goes on I think both will continue to develop their passing game, but right now, they make their bones by running the ball. Barton has the duo of QB Jaquan Lynch and RB Jordan Terrell who combined for 315 rushing yards and four touchdowns in the Bulldogs' win at Erskine last week. Get used to those names. Both will need similar performances this week because at this stage of the season, Barton doesn't have a consistent passing threat (although they did make a few big plays last week). Catawba will be dedicated to the run as well, but their approach is different. They tend to spread the field, operate from shotgun and give dynamic QB Ken Avent multiple options. He is deadly running the ball, but we saw him slice up Winston Salem State a few times by rolling out, getting defenders to commit to him and then throwing a strike to an open receiver. I think we will see more of that this week along with a big dose of Jyrea Martin rushing out of the backfield.
Barton played very well at the line of scrimmage last week. That's really where they earned the win over Erskine. But Catawba also played well in the line against a WSSU team that had a lot of size. This should be a very entertaining and competitive game and the winner is going to come out it with a ton of momentum and confidence. I like Catawba at home.
UVA Wise (1-1) at Mars Hill (1-1) 1:00
Its only week three, but UVA -Wise and Mars Hill already have a common opponent for us to compare them with. Both have played and defeated Virginia University of Lynchurg. Hardly a benchmark opponent, but there are some things we can take away from those games. In short, at this stage of the season, UVA-Wise has the better offense and Mars Hill has the better defense. Weird, right? Based on recent history we would expect the opposite. I felt coming into the season that Mars Hill could have the best defensive unit they've had for at least a few seasons and so far that might be playing out correctly. We'll see how they do this weekend against a Wise offense that has a good quarterback and host of talented receivers.
I think this can be a very competitive game but I need to see more consistency from the Mars Hill's offense. They've been a good second half team so far but they have to be on it 60 minutes to win this one. I'll take UVA-Wise by a touchdown on the road.
Limestone (0-1) at Tusculum (1-1) 3:00
It has only been a few months since Limestone's last visit to Greenville. Tusculum led by just four points at the half but outscored Limestone 28-0 in the second half to cruise to a lopsided victory. But that Tusculum team was peaking on their way to a win in the SAC championship game. This time around, the Pioneers are coming off a frustrating loss at home to Chowan. Limestone should be hungry after the unfortunate cancellation last week. Both teams must play cleaner than they have so far. The Saints hurt themselves with turnovers and a couple of untimely defensive breakdowns in their only game so far, while Tusculum has had some penalty problems and gave up too many big plays in the loss to Chowan.
Limestone has some questions on offense that make me lean towards Tusculum. The Saints best offensive player, RB Jerko'ya Patton did not dress in the opener and a few of the receivers I expected to be impact players were not. Tusculum gave up a couple of big runs last week, but overall still have a good run-stopping defense. I think they will aggressively defend against the run and if that is successful, it will be enough to get the job done. Lots of variables in this one, but I think Tusculum bounces back this week.
#5 Lenoir-Rhyne (1-0) at Newberry (1-1) 6:00
When these two last met, Lenoir-Rhyne escaped Setzler Field with a 27-20 double overtime win. That was on March 12. It was the Bears' first game with their new coaching staff and also a game that pressed a freshman quarterback into a starting role in his first college game. The Bears' number 1 and 2 quarterbacks were unable to participate that week. They should be at full strength in this return visit, and even though its only been four games since the last meeting, the Bears have a much more experienced and proven roster.
I can see this playing out similarly to last week's North Greenville game at Newberry. The Wolves struggled to sustain drives against a good NGU defense and it won't be any easier this week. Establishing the run will be critical for Newberry but after last week, I'm not confident that will happen against LR's defensive front. If Newberry's defense can keep this low scoring, the Wolves will be in it, but I don't think they'll keep pace if LR scores 28 or more. And keeping LR under 28 doesn't happen often.
SAC Game of the Week
#15 Wingate (2-0) at Carson-Newman (0-1) 1:00
I could talk about a lot of things with this game, but I think its really pretty simple and comes down to one thing. Can Carson-Newman come up with a game plan to help their young offensive line overcome a mismatch with Wingate's veteran defense? The Carson-Newman O—line unit that started the opener two weeks ago had a combined total of two career starts heading into that game. On top of that, the offensive philosophy is a little different than what they were recruited for. It's going to take time for that unit to develop.
The Eagles won't face many teams that have West Georgia's level of talent, but Wingate is pretty darn good and they rotate fresh bodies through the entire game, so this is going to be another big challenge. I don't think the Eagles will score a lot so there will be pressure on the defense to keep this low scoring and buy as much time for their offense as they can. That will be easier said than done because Wingate's passing game has been very efficient so far and Carson-Newman is very young in the secondary. I do like Carson-Newman's chances of bottling up Wingate's rush so a lot will depend on how well they can defend the pass. This could be the kind of game where one key turnover swings the momentum.
I think Carson-Newman is a much better team than the one we saw two weeks ago. But I have to go with what I know, and I know Wingate is awfully good at winning games at the line of scrimmage.
Questions, suggestions, comments, complaints? Email me at [email protected] and follow me on Twitter @D2Chuck. Also, don't forget to check out the D2Football Sunday roundtable on our YouTube channel. The show goes live at 8pm, eastern and can also be watched on-demand afterwards.