SAC Week Three Preview
September 12th, 2023 4:00pm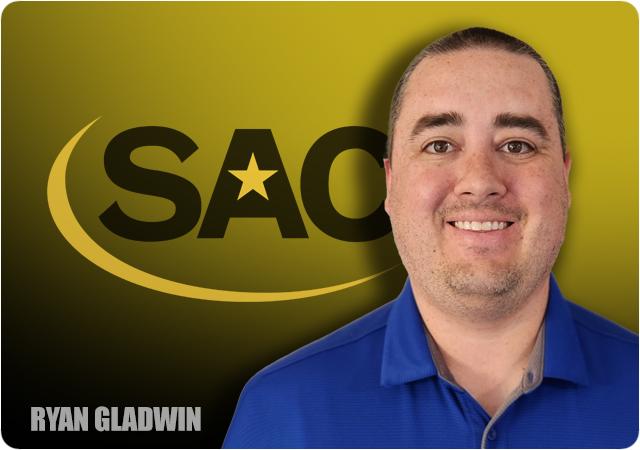 Week 3 in the SAC brings the beginning of conference play. There should be some very intriguing matchups this week, with three games featuring schools who finished in the top three of their respective division a year ago. Let's dive in and hope my picks don't fare as poorly as they did in week two.
SAC Power Rankings
1 Lenoir-Rhyne
2 Mars Hill
3 Wingate
4 Newberry
5 Barton
6 Emory & Henry
7 Tusculum
8 Limestone
9 Carson-Newman
10 Catawba
11 UVA Wise
12 Erskine
SAC Players of the Week
Offense: QB Preston Brown (Catawba)- 24 for 30, 372 yards, 6 touchdowns.
Defense: DB Tristan Rankin (Mars Hill)- 7 tackles, 2 pass breakups, fumble recovery for a TD.
Special Teams: K Trace Butcher (Emory & Henry)- 3 for 3 on field goals, 4 for 4 extra points.
Last Week: a hideous 6-5.
Season: 16-6.
Carson-Newman (1-1) at Limestone (0-2)
Location/Time: Gaffney, South Carolina/12:00 PM
Last Meeting: Limestone won 40-37 (2OT)
Line: Limestone favored by -6.5
Offensive Rankings: Carson-Newman (6th)/Limestone (3rd)
Defensive Rankings: Carson-Newman (5th)/Limestone (10th)
Both teams would like to forget this past weekend. Limestone, playing yet another tough GSC foe, fell to West Alabama. The Saints outgained the Tigers, and the turnover battle wasn't a drastic loss, but West Alabama had three touchdown drives that were 4 plays or less and 42 yards or less. Carson-Newman meanwhile went up the road and had a tough, long night against FCS-East Tennessee State. The Eagles did some things well, but the offense struggled to get going (again without King and Nelson) and special teams miscues bit them once again. That theme cost the Eagles the win against Limestone last year.
The Saints are in emergency, sound the alarm, mode to me. They are 0-2, both losses to good teams, but two D2 in-region losses. They made the postseason with 3 losses last year, but why tempt the D2 Football Gods as people would sarcastically say. It's also alert mode for the Saints because they may be down to their third string quarterback two games into the season. Grand Valley transfer Cal Endicott was injured last week late in the 4th quarter.
While the Saints still have some firepower on offense, especially in standout back Tre Stewart, I actually am picking the Eagles in a revenge game. The Eagle defense has played very well thus far and if they can create some opportunities and get healthy on offense, they can pull the upset. The biggest concern I have for the Eagles is some consistency in the passing game. And as has been the theme at times it seems, special teams. The Eagles hope to avoid five special teams mistakes like in 2022.
UVA Wise (1-1) at Barton (2-0)
Location/Time: Wilson, North Carolina/4:00 PM
Last Meeting: Barton won 40-20.
Line: Barton favored by -16.5
Offensive Rankings: UVA Wise (12th)/Barton (2nd)
Defensive Rankings: UVA Wise (4th)/Barton (1st)
Last week, I said I wouldn't be surprised at all if Barton defeated FCS-Davidson. I said that Jaquan Lynch would have to absolutely ball out. And my goodness…. he DELIVERED. 16 of 28, 285 yards and a combined 3 TD's. Arguably his best game in a Bulldog uniform. Also, a shout out to Jacquez Durham, who had 4 grabs for 141 yards, nearly totaling his career yardage.
UVA Wise on the other hand, suffered a loss that was absolutely stunning to me. They got absolutely bullied by D2 newcomer Thomas More 37-0 and it was awful. The Cavaliers managed 96 yards of offense and had three fumbles.
I love Barton in this matchup, and don't think it will be particularly close. They have too much momentum going right now, and the Cavaliers loss last week just floored me, despite how much I like Jaevon Gillespie.
Erskine (0-2) at Lenoir-Rhyne (2-0)
Location/Time: Hickory, NC/6:00 PM
Last Meeting: Lenoir-Rhyne won 42-20.
Line: Lenoir-Rhyne favored by -38.5
Offensive Rankings: Erskine (11th)/Lenoir-Rhyne (8th)
Defensive Rankings: Erskine (11th)/Lenoir-Rhyne (3rd)
Erskine took it on the chin last weekend against future Conference Carolina rival Shorter, 28-7 in Rome. Playing well early, Shorter just had to much and pulled away before the half. The Flying Fleet did some things well, including rushing for over 100 yards ad Craig Pender was good. Fleet secondary just could not stop Shorter QB Josh Brown, who completed 15 of 18 for almost 200. Lenoir-Rhyne stormed out to an early 24-0 lead at half, before putting it in cruise control it seemed in the second half. Fayetteville State tried to get back into the game, but the Bears defense said no thank you. This Bears team seems hard to get a hold of, because they had a semi-slow start against St. Augustine, and then did a lot of nothing in the 2nd half against Fayetteville State.
I don't see any David over Goliath's here in Hickory on Saturday. The Bears should roll, remaining undefeated in 2023. I expect a heavy workload from the stable of running backs Coach Jacobs has. This should be a game for the Bears to work out some kinks and kick things into gear before the schedule gets a tad tougher. Erskine plays hard, and will continue to do so while this young program gets it's feet of the ground.
Mars Hill (1-0) at Catawba (2-0)
Location/Time: Salisbury, North Carolina/6:00 PM
Last Meeting: Mars Hill won 38-7.
Line: Mars Hill favored by -16.5
Offensive Rankings: Mars Hill (10th)/Catawba (1st)
Defensive Rankings: Mars Hill (6th)/Catawba (7th)
Unlike the folks in our next game, Mars Hill and Catawba got some wins this past weekend. Mars Hill came from behind to knock off a ranked Wingate team in a game marred with weather delays. Including one with six minutes and change remaining in the ball game. Catawba absolutely smoked rival Livingstone, with quarterback Preston Brown looking like the second coming of Brad Roach. Young man threw SIX touchdown passes and over 370 yards. Have a day!
Catawba comes into the game with the best offense in the conference through two games. Coach Haines and company have played well and looked sharp. But this week is when the fun ends. I like Mars Hill to win, not as convincing as they did last year and maybe not even cover the spread. Mars Hill wants to avoid a shootout, and with an elite defense you can do that. The other issue I foresee is the step up in competition for Catawba. Their past two opponents are ranked 157th and 162nd in my national rankings. That's no bueno. Give me the Lions on the road in Salisbury.
Tusculum (0-2) at Wingate (1-1)
Location/Time: Wingate, North Carolina/6:00 PM
Last Meeting: Wingate won 27-10.
Line: Wingate favored by -11.5
Offensive Rankings: Tusculum (6th)/Wingate (4th)
Defensive Rankings: Tusculum (12th)/Wingate (8th)
Both ball clubs would like to put last week's games behind them. Tusculum barely managed 200 yards of total offense against Virginia State., and Virginia State had two turnovers and two blocked punts. After the Pioneers blocked a punt with 1:21 remaining in the game, they got the ball down to the Trojan ten-yard line before time ran out, dropping the Pioneers to 0-2. Wingate led 10-0 at Mars Hill last Thursday before the Lions stormed back, scoring 15 unanswered points to take the game.
I lean Wingate to win this one at home, sending the Bulldogs to 2-1 and the Pioneers falling to emergency mode 0-3 (granted 0-2 vs D2). Wingate has a slight edge offensively (Noah Bell has been pretty good) and the defense has played better thus far as well. But the offense cannot have a repeat of last week when they scraped by 100 yards in the 2nd half. The key will be for both teams to avoid turnovers and giving their opponents short fields. And taking advantage of miscues. Bulldogs at home.
Emory & Henry (2-0) at Newberry (1-1)
Location/Time: Newberry, South Carolina/6:00 PM**
Last Meeting: Newberry won 26-23 (2OT)
Line: Newberry favored by -14.5
Offensive Rankings: Emory & Henry (5th)/Newberry (9th)
Defensive Rankings Emory & Henry (9th), Newberry (2nd)
Last season, SAC newcomer Emory & Henry scared the pants out of the future conference champions. The Wasps are coming off an odd win against Bluefield State, which saw a dominant 1st quarter turn into a wacky 2nd before they pulled away for the win. Newberry couldn't take advantage of three North Greenville turnovers and scored late to make the final look closer than the game actually was.
Until the two-time defending champs give me a reason not to in conference games, I'm going to stick with them. Newberry has won 20 of 24 SAC games since 2020. Emory & Henry is a dangerous team on the offensive side of the ball and if they get out ahead I don't think the Wolves have the offense to keep up. But we don't know the status of Charles Mutter III, and preseason all-mountain quarterback Kyle Short has not looked so hot in two games played (6 for 16, 67 yards and a pick). If the Wasps are going to quiet The Graveyard, they will need a BTP somewhere outside of Mutter and Anderson.
**-In the original column, I listed Newberry and Emory & Henry's game time as 7 per the SAC website. It is at 6 PM. Thank you to Mr. Gary Lester for alerting me to the change.
If you have any questions or comments you'd like answered, please feel free to contact me. If there is something specific, you'd like to see covered, let me know as well. You can find me on Instagram, Twitter, Threads, etc.
Don't forget to join us at Inside D2Football each Sunday night at 8 PM Eastern.