SAC Week Two Preview
September 9th, 2021 4:00am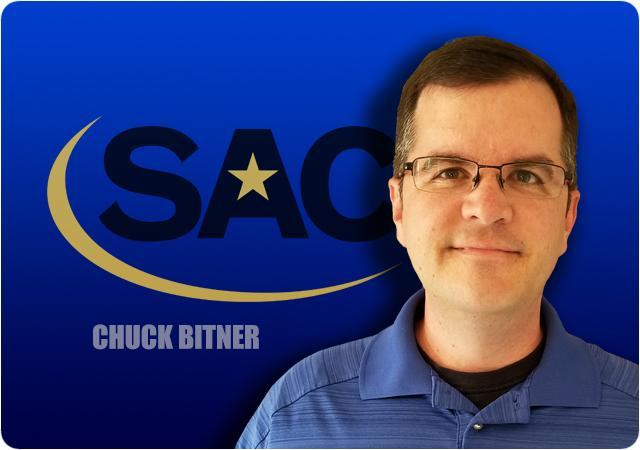 What an opening week for D2 Football. Maybe it was just the fact that we missed the entire fall season in 2020, but it sure felt like one of the more interesting, entertaining and dramatic opening weeks that we've had in several years. Such a phenomenal week of football deserves the best coverage and analysis, and if you have not taken note yet, we have a couple of new things we're doing at D2 Football to be more engaged and offer more in-depth discussion. My favorite new initiative is a live show that will take place every Sunday night at 8 eastern / 7 central. This is a round table format where a few of our columnists will discuss the events from the past weekend, bring up any noteworthy under the radar performances and look ahead to the upcoming schedule. I won't be on this every week, but probably more often than not. If you join live, you can participate via chat and ask questions or throw out topics for us to discuss. At present, you can catch the show live and on demand on the D2Football YouTube channel.
Now let's take a look at how week one went for each team. I've ranked the teams 1-9 based on performance so far. This is my weekly ranking based on the season to date, so there will be a lot of movement throughout the fall. Barton and Erskine are added at the end but not officially part of my rankings this season.
1. Lenoir-Rhyne
If I had any doubts that LR was the team to beat as we head into conference play, those doubts are now gone. The Bears opened on the road at Virginia State, a solid program that has been on the fringe of the D2 playoffs for several years. The Bears deployed a balanced attack that rushed for 283 yards and passed for 263. Freshman RB Dwayne McGee continued the stellar start to his career with 190 yards rushing, and was also one of 11 (yes, eleven) players with at least one pass reception. The defense held VSU to just 148 total yards, forced 8 three-and-out possessions and allowed only one drive of more than 30 yards. Virginia State had not played in a long time so that was likely a factor, but the Trojans have a good program. Beating them so dominantly on the road in week one is impressive.
2. Wingate
I had some questions about the offense coming into the season, but they played very well in the opener. Scoring on the first two possessions was a great way to start and they probably would have scored on four of five first half drives if not for a deflected ball that resulted in a turnover. I think the Bulldogs wanted a little more consistency from the running game but they were tested by some impressive size on Shaw's defense. Physically, Nijere Peoples looked like he's done nothing but work out for the last 20 months and 6.1 yards per carry was a solid start to his year. Shaw Crocker looked like the veteran he is and they got very good performances from receivers RJ Mobley and Kamal Desor. Tight end Ryder Martin is going to be a big weapon this year as well. That was very encouraging because going into week one, I didn't know if they had a firm starting lineup at receiver. That question has been answered. It was a little harder to get a read on the defense because Shaw just didn't have much of a threat offensively. The Bulldogs rotated a lot of guys through the front seven, as they like to do, and they can feel good about the depth they have.
3. Tusculum
The Pioneers took care of business on the road and for the most part, were very impressive. But there were also a lot mistakes and missed opportunities for the coaches to pick apart in the film room. If not for a few turnovers, Tusculum probably could have scored on every offensive possession. There are a lot of things to work on, but they outgained the St. Augustine's in total offense 523 to 114 which speaks to their performance on both sides of the ball. The passing game was not as efficient as it needs to be, but it was the first live action for QB Ivan Corbin in quite a long time and he did establish a solid connection with Justice Parham, who had 98 yards on four receptions and a TD. It was nice to see RB Maurice Gomillion have the best day of his career with 8.4 yards per carry, a pair of TDs and a 29-yard reception. He's been with the program since 2017.
4. Newberry
I never worry about whether my prognostications are right or wrong, but once in a while, it is nice to get it right. In the case of Newberry's opener at Barton, the game plan was exactly what I was looking for. The Wolves rushed for 253 yards in the spring meeting with Barton and I felt that they should target that number again and ride a dominant rushing attack to victory. As it turned out, that is exactly what they did. The Wolves rushed for 279 yards, led by Mario Anderson's 169. The defense played well, especially against the pass and did a great job of getting off the field on third down. The negatives on the day were too many penalties (9) and two lost fumbles. It was a very blue collar kind of day. They got the road win and didn't have to put a lot on film.
5. Catawba
Catawba ended an 11-game losing streak that went back to week two of the 2019 season with a hard earned 37-27 win at home over Erskine. A close win over a first-year program isn't going to open eyes around the region, but Catawba really needed this win and a lot of good things came out of it. They made a lot mistakes they need to clean up, especially the dead ball and unsportsmanlike fouls, but they found ways to win. Late in the third quarter, their 14-point lead was erased and it looked like the game might slip away. But the Indians responded with two fourth quarter scoring drives that secured the game. "Finishing" is not something they have been able to do for a while, so that was a big positive. They didn't show an ability to push the ball down field with a vertical passing game, but the running game is coming together and they picked up first downs with short passes. Newcomers Kujuan Pryor, Jyrea Martin, Daniel Parker and Rasheed Singleton contributed to the offensive success with a combined total of 304 all purpose yards and three touchdowns. All four are freshmen. We will find out in the coming weeks just how far they've come since the end of 2019 but this was a good win and I was impressed with their perseverance.
6. UVA Wise
The Highland Cavaliers had a great opening day. No doubt about it. I'm a little discouraged by the rushing attack being limited to 2.7 yards per carry but everything else worked beautifully. The passing game was tight, hitting 28 out of 40 attempts for 372 yards and 6 TDs. That's a really good showing and it backs up the optimism I had for their revamped offense after the spring season. The defense allowed just 202 yards and accumulated a SAC record 13 quarterback sacks. All very impressive. But I have to be realistic. Their opponent, Virginia University of Lynchurg is not a benchmark game. It's a program that has no on-campus facilities, no published roster or coaching staff and every year they play all but one game on the road. It's how they exist and it's how they keep the program afloat. For most of the teams they play, they're are a schedule filler. The Cavs play FCS East Tennessee State this weekend so we won't really get a good evaluation of where they are until conference play begins next week.
7. Mars Hill
I was very disappointed with the loss. Mars Hill won't have a winning season until they consistently win games against similarly matched opponents. Chowan was a winnable game, and the Lions had them at home. They fell behind early and played from behind the entire game. It was a very tough way to start the season. That's the pessimistic slant but there were things to be optimistic about. Overall, the defense played well and they had a great second half. After allowing a 74 yard scoring drive at the start of the third quarter, the defense locked down. They adjusted well and allowed only 33 yards of offense over the final 25 minutes of regulation. Offensively it wasn't a great night and they should be able to expect more from an experienced starting quarterback, but they delivered under pressure in the fourth quarter. Down to their last gasp, they drove 88 yards in 1:21 and punched the ball in the end zone with 0:11 left in the game. Seven points in the first OT possession would have won the game, but misfires on third and fourth down were the difference. Bad result and a lot be miffed about, but there were positives to take away.
8. Carson-Newman
Thursday night was bad. Very bad. There aren't any ways to sugar coat it. The Eagles faced off with a quality opponent and they were humbled. The offense was out of sync all night. The passing game was atrocious and that allowed West Georgia to play a stacked front and stuff the run. Trey Mitchell had a rough performance, even missing many high percentage throws. One out of three plays the Eagles ran went for zero or negative yards. The defense stood tall at times but never seemed to find a way to adjust to West Georgia's quick release passing attack and the Wolves exploited the young secondary. There were a lot of mistakes and way too many penalties. Losing to a very talented West Georgia team is nothing to be ashamed of but it was not a good performance and it caused the Eagles to drop out of the national rankings.
The good news is the Eagles are idle in week two. With the Thursday night opener that gives them more than two full weeks to digest what they learned, and a whole week of practice to just focus on improving before moving into game week prep for Wingate. I don't think things are as bad as they seemed defensively. The front seven is still very good and they earned a few critical stops. The secondary had a hard time but West Georgia will be one of the more talented teams they face and the learning experience will serve them well later in the year. Offensively they're just very inexperienced in the line. The group that started Thursday night had a combined total of two college starts and unfortunately it showed. I think that had a lot to do with how out of synch the passing game was. The coaching staff has a big task in front of them. How can they help that young O-line? Carson-Newman has playmakers, but the coaches may have to get creative so they can get the ball in their hands.
9. Limestone
I expected more from Limestone in their opener at North Greenville. I thought the defense would hold its own early but they surrendered touchdowns on three of NGU's first four drives. The Saints played from multiple scores behind for most of the game. The offense moved the ball at times and statistically were nearly even with the Crusaders. They could have kept the game close but they bogged down and made a few mistakes in the red zone. They doomed themselves early in the third when their first drive of the half drive marched deep into NGU territory but a turnover at the two yard line killed the drive. North Greenville scored a few plays later on a 94 yard run from scrimmage. It didn't help that they were down a few players on offense, including RB Jerko'ya Patton who was not dressed. North Greenville was the better team, but this should have been a 60 minute game. Limestone never quit but the game was out of reach after three quarters.
Erskine
The Fleet put in a very competitive effort on Saturday and had opportunities to win. The passing attack moved the ball, with 334 yards and 3 touchdowns. The defense got a few critical stops when they needed them, highlighted by a second quarter turnover that the offense quickly turned into their first touchdown of the day. The key sequence of events for Erskine came late in the third quarter. Following a Catawba touchdown that increased their lead to 24-10, the Fleet immediately responded with a 7 play, 75 yard scoring drive. The defense then forced a 3-and-out and the offense seized the momentum with a quick scoring strike in just two plays. They ultimately lost the game, but that late third quarter was the kind of response they can build on. That said, they have a ton of things to clean up. They put the ball on the ground three times in the first seven minutes, including a turnover on the first play of the game.
Barton
The Bulldogs struggled to stop Newberry's rushing attack, which was not a surprise. What was a small surprise was how effective Barton's rush was against a good Newberry defensive front. Barton totaled 180 yards on the ground, with a 4.5 yards per carry average. Jordan Terrell followed up his impressive spring with 108 yards. It wasn't enough, but it is something to work with if they can get more out of the passing game. The biggest challenge they have offensively is that they do not yet have a down-field passing threat. The 'dogs longest pass completion of the day covered just 12 yards and they averaged just 6.6 yards per completion.
Week Two Schedule
IDLE: Carson-Newman, Lenoir-Rhyne
Thursday
Virginia University of Lynchburg (0-1) at Mars Hill (0-1) 7:00
Mars Hill should get into the win column rather easily against an opponent that probably should not be playing NCAA Division I or Division II opponents. Last week at UVA Wise, VUL managed to make a few offensive plays here and there but they were not competitive. They ran 62 plays and 13 resulted in a quarterback sack. They were penalized 20 times. I've expressed some of my concerns with VUL before and probably will again after watching them this week. When I saw them in years past, they had some decent players but as is the case this year, we don't know anything about them because they don't have a public roster and I could only identify one coach. They did provide a roster to UVA Wise for last week's game but there are multiple players who were not listed or identified. Whatever. Mars Hill wins big.
Saturday
UVA Wise (1-0) at East Tennessee State (1-0) 12:00
What a swing for UVA Wise. Last week they played VUL and this week they play a team that beat an SEC opponent by 20 points on their own field. Granted, Vanderbilt is not on the level of their SEC peers. In reality, Vandy might be the worst team in the FBS right now. But they still should not lose at home to an FCS team. The Buccaneers pulled off the upset with a stifling defense. Nearly half of Vandy's 321 total yards came on their final two possessions of the game and both resulted in turnovers. So this will be a slightly bigger test for UVA Wise than last week's opponent.
Going on the road to face a Southern Conference team, a win would not be expected. I will be very curious to see if they can move the ball with an offense that has been showing a lot of improvement. Lendon Redwine is quietly becoming a really good quarterback and the Cavs have more receiver talent than they've had in years. ETSU should win by a few TDs, but the Cavs will make them work for it.
Chowan (1-0) at Tusculum (1-0) 1:00
Tusculum's defense was in mid-season form in the opener but they really weren't tested by St. Augustine's. Chowan will be a much different challenge. The Hawks have one of the finer quarterbacks in the region with Bryce Witt and he has more than one very talented play maker at the receiver positions. Tusculum should have an advantage at the line of scrimmage and I like their chances of making Chowan one dimensional. Chowan could not establish any rushing threat at Mars Hill last Thursday (33 net yards for the game) and I think it will be even harder for them against Tusculum's front seven. The Pioneers need to be a little cleaner in the passing game but if they improve from the normal week one issues, I think they can win this game by double digits.
Barton (0-1) at Erskine (0-1) 1:00
This is not actually a SAC game, but we're watching both teams closely because they will be officially part of the SAC schedule in 2022 and 2023. This is a critical game for both teams, but I think there is more urgency for Barton. Looking at the schedules for both teams, Erskine has more opponents they can match up with than Barton does. Barton is playing a full SAC schedule so being realistic, there just aren't a lot of favorable matchups for a first year program. The Bulldogs need this win.
After watching both teams through the spring and the opening weekend, Erskine seems like they're slightly ahead. Defensively, I think the two teams are even. They have the same challenge, which is trying to get stronger and deeper at the line of scrimmage. Erskine's offensive skill talent is where the difference is. I really like the upside of Barton's package with Jaquan Lynch at quarterback and Jordan Terrell at running back, but Erskine is getting more productivity and they can push the ball downfield with some excellent wide receivers and a quarterback that is going to do big things in the coming years. I like Erskine to get the program's first win at home.
Fayetteville State (1-0) at #18 Wingate (1-0) 6:00
Fayetteville State and Wingate will meet for the fourth straight season. The previous three outings have gone Wingate's way with an average margin of victory of 11.3 points. For the most part, all three were competitive games and the Broncos have never been an easy out. Both teams are coming off a drubbing of a team from the bottom half of the CIAA rankings. Fayetteville lit up Elizabeth City State in the Down East Viking Football Classic, 47-6 while Wingate handled Shaw at home, 30-7.
I expect this to be a line of scrimmage game. FSU dominated last week, rushing for 229 yards while holding ECSU to -4 yards on 28 rush attempts. That could present some challenges for Wingate's rushing attack, but its hard to beat the Bulldogs in the trenches and they also displayed a passing attack that is much further ahead of where I thought it would be this early in this season. Expect a good battle, probably low scoring at halftime, but Wingate will get it done in the second half.
St. Augustine's (0-1) at Limestone (0-1) 7:00
Limestone needs a bounce back game on both sides of the ball. A meeting with a St. Augustine's team that was basically impotent last week will give them that opportunity. Limestone's offense had problems with consistency in their opener, but they did move the ball. St. Aug didn't show much. They managed only eight first downs, including two by penalty. With or without some offensive weapons that were absent last week, Limestone should win this game and it should not be close. It will be a very ominous sign if they don't perform well this week.
Winston-Salem State (0-0) at Catawba (1-0) 7:00
Of all the games this weekend, this is the hardest to get a read on. WSSU's opener was cancelled and Catawba had a lot of positives in last week's win at Erskine, but its hard to tell how talented they are or are not. They had a lot of youngsters step up on offense, which was exactly what they needed, but we'll see how that continues to develop. They didn't show much of a downfield passing game and I think a team like WSSU will be more equipped to make them pay for that than Erskine was. I think the defensive game plan for WSSU is relatively simple. Play an aggressive front, don't let Avent go crazy running the ball and keep things in front of you. Make Catawba beat you by throwing the ball and see if they are able do it.
If Avent has a 100+ yards rushing, I think Catawba will be the winner. If the Rams can stop him from burning them with big runs, it should be a low scoring toss up. Catawba has a small advantage with a game under their belts. The Rams were idle because of UNCP's cancellation. At home, at night, against WSSU might produce the largest crowd Shufford Stadium has seen since the last time the Rams were in town in 2016. There are still a lot of unknowns in this contest but I'll take Catawba at home in a low scoring game.
SAC Game of the Week
North Greenville (1-0) at Newberry (1-0) 6:00
On paper this looks to be the best game of the week. North Greenville started their season in fine fashion with a win at home over Limestone while Newberry picked up right where they left off in May with another solid performance. The Wolves have now won six straight games. On the spot, in our Sunday live round table, I said North Greenville had an edge in this matchup. I saw them in person last week and was impressed by their explosiveness on offense and the play of their new quarterback, Kaelen Riley, a graduate transfer from Mercer. But after giving it some more thought, I've changed my outlook for this game. Newberry brings more to the table than Limestone, especially on defense. The Wolves have a proven front seven, led by a lot of experience at linebacker. They will be much tougher against the run, and even though Riley is a top talent, I think the Wolves can hold their own. I think we'll see the Wolves mix the pass into the game plan more this week (they really didn't need to at Barton) so we should see a lot more from playmakers like Bobby Irby and Deshun Kitchings.
This will be a very competitive and entertaining game between two teams that match up well. I really don't see many areas where one team has a distinct advantage over the other. This one can easily go either way. Fourth quarter defense will be the key in a close Newberry win.
Questions, suggestions, comments, complaints? Email me at [email protected] and follow me on Twitter @D2Chuck. Also remember to visit the D2Football message board, follow the official @D2Football Twitter account and subscribe to our YouTube channel.