SAC Week Two Preview
September 6th, 2023 8:00am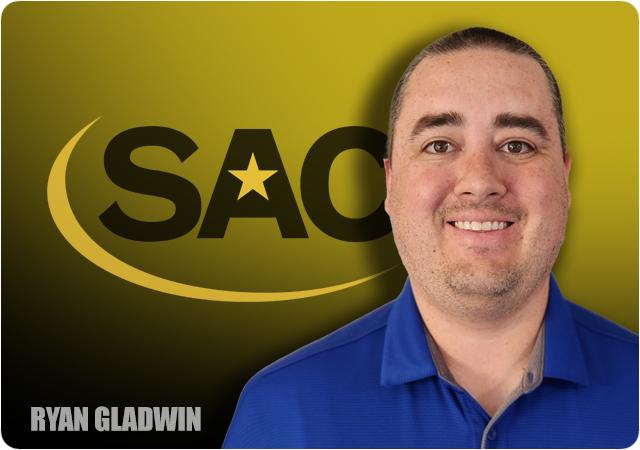 Week one of the 2023 regular season did not disappoint. We had several very intriguing matchups and some outstanding performances by players that were not expected to be called upon. This week's theme is SAC vs. CIAA apparently, along with regional rivalry matchups. Let's dive in. Now that we have some games, I will include a top 5 in passing, rushing and receiving leaderboard.
PASSING
Yards
RUSHING
Yards
RECEIVING
Yards
1
D.Noller
Limestone
261
1
L.Bracey Jr.
Catawba
194
1
J.Mitchell
Catawba
105
2
C.Mutter III
Emory & Henry
253
2
J.Terrell
Barton
186
2
T.Stewart
Limestone
94
3
N.Bell
Wingate
236
3
T.Stewart
Limestone
110
3
C.Abshire
Emory & Henry
92
4
P.Brown
Catawba
203
4
J.Gillespie
UVA Wise
101
4
T.Jones
Wingate
86
5
P.Roberts
Tusculum
179
5
Z.Dillard
Lenoir-Rhyne
94
5
K.Johnson
Barton
80
SAC Power Rankings
| | |
| --- | --- |
| 1 | WINGATE |
| 2 | LENOIR-RHYNE |
| 3 | NEWBERRY |
| 4 | MARS HILL |
| 5 | TUSCULUM |
| 6 | EMORY & HENRY |
| 7 | BARTON |
| 8 | LIMESTONE |
| 9 | CARSON-NEWMAN |
| 10 | UVA WISE |
| 11 | CATAWBA |
| 12 | ERSKINE |
Last Week: 10-1
Season: 10-1
Thursday Games (September 7th)
#17 Wingate Bulldogs (1-0) at Mars Hill Lions (0-0)
Mars Hill, NC
Meares Stadium
Wingate favored by -4.5
Reminder: This is also a non-conference game and will not count towards the SAC standings. This matchup is also possibly the hardest to look at this week, as Mars Hill had an open date in week 1 so we don't know what to expect from Coach Clifton and Co.
I expect a defense battle though, as both teams are loaded with talent on the defensive side of the ball. Wingate played well defensively against Albany State last week, pitching a shutout until the final 2 minutes of the game. And the Bulldogs answered some of the questions we had on offense, putting up nearly 460 yards of total offense. Noah Bell had a big game both passing and running for Wingate, contributing nearly 300 yards himself. Bell will have to be on his toes this week, as one of the best linebackers in all of D2 is waiting for him on the Mars Hill defense.
I like Wingate in this game, despite it being at Mars Hill for a couple reasons: 1) they've played already 2) we know what to expect. I think it'll be close with a score late deciding this 50-50 game.
Saturday Games
Erskine Flying Fleet (0-1) at Shorter Hawks (0-1)
Rome, GA
Barron Stadium
Shorter favored by -18.5
A disappointing start to the season for Erskine last week, losing to Allen by a touchdown and it wasn't particularly that close. The Flying Fleet scored with a minute to go to close the gap but were outgained by 170 yards and didn't take advantage of the Allen turnovers. The bad news for Erskine is that may have been the only game the rest of the season where they are favored.
Shorter has been slowly improving over the past few years and that gets clouded by playing in an elite league like the GSC. A blow out loss to FCS Samford last week isn't a fair reflection of the program and the Hawks are looking for a bounce back. Erskine's inability to put points on the board
I am picking Shorter to win in a rout.
UVA Wise Cavaliers (1-0) at Thomas More Saints (0-1)
Crestview Hills, KY
Republic Bank Field
UVA Wise favored by -7.5
UVA Wise started the year off with a bang, demolishing Union (KY) by 48. The Cavaliers got an efficient outing from Juwan Dent (10 for 15, 107 and 2 TD's) and a solid game by Jaevon Gillespie, who rushed for over 100 yards on just 16 carries. Thomas More, one of the newest members of D2 and the GMAC, faced slightly tougher competition in Davenport of the GLIAC and fell by two scores.
In order for the Cavaliers to secure a 2-0 start, they will need a bigger game from Dent so that space will open up for Gillespie to make the Saints of Thomas More pay.
I am picking the Cavaliers to win this one and move to 2-0 on the young season.
West Alabama Tigers (0-1) at Limestone Saints (0-1)
Gaffney, SC
Saints Field
West Alabama favored by -2.5
This might be a contender for Game of the week. West Alabama hung around with top 5 Angelo State last week, before the floodgates opening and Angelo State ran away with it. Limestone gave West Georgia all it could handle before falling by two. Both teams are looking to right the ship and a loss could put either team in emergency mode for playoffs. It's hard enough to make the postseason, even more so if you have two losses before conference play.
I haven't heard anything new, but Dustin Noller from Limestone suffered an injury late in last weeks game, bringing in Cal Endicott. Endicott is a transfer from Grand Valley. Luckily for the Saints, they still have an absolute HOSS in the backfield in Tre Stewart. Stewart had a monster game against West Georgia, carrying the ball 20 times for 110 yards on top of nearly 100 more yards receiving.
This is a do or die game early in the season and even though the numbers may say to go with the Tigers and a potentially healthy offense.
Emory & Henry Wasps (1-0) at Bluefield State Big Blue (1-0)
Bluefield, WV
Mitchell Stadium
Emory & Henry favored by -17.5
I said on Inside D2Football on Sunday that arguably the most surprising outcome in week 1 was Emory & Henry just taking Concord to the cleaners. The stats show a rather competitive game, but this fight was over after the 1st quarter. Sophomore QB Charles Mutter III absolutely diced Concord like a chef and earned conference Offensive Player of the Week honors. Bluefield State got a big win against Livingstone in week 1 in their first game in the CIAA.
I like the Wasps to take the first of four SAC/CIAA matchups because of the weapons they have on offense. Mutter III showed that if Kyle Short is unavailable he can step right in and ball. The Wasps didn't run the ball as well as hoped last week, but the passing game was in full check. Tmahdae Penn and Cam Abshire each had only 3 snags last week but combined for 169 yards. All this and we aren't even touching on a Wasps defense that forced five turnovers.
Tusculum Pioneers (0-1) at Virginia State Trojans (1-0)
Petersburg, VA
Rogers Stadium
Tusculum favored by -9.5
Tusculum, you could argue, played above expectations and for three quarters outplayed FCS Kennesaw State last week. The Pioneers eventually would fall but the score is not indicative of how close this game was until near the end of the third. Five turnovers later it was all she wrote. Virginia State had the opposite luck against their FCS opponent last week, in what was one of the most bizarre endings to a game I've ever seen. Do yourself a favor and YouTube "Virginia State vs. Norfolk State". Get the popcorn ready.
I like the Pioneers to win this game but if they continue to turn the ball over 5+ times a game it will be very difficult to win ball games. No matter how good your defense is, if you repeatedly put them in tough situations it'll break eventually.
I like Coach Odom and the guys to get back on track with a win in Petersburg.
Carson-Newman Eagles (1-0) at East Tennessee State Buccaneers (0-1)
Johnson City, TN
William B. Greene Jr. Stadium
East Tennessee State favored by -27.5
The Eagles head up I-81 to take on the ETSU Bucs of FCS. This is Carson-Newman's first matchup against an FCS opponent since the 2007 season, when the Eagles won at Chattanooga. Carson-Newman opened it's season with a blowout win of Virginia-Lynchburg, while ETSU was on the wrong end of a whooping, losing 49-3 to new FBS member Jacksonville State. The Buccaneers are looking to turn the tables back to 2021, which saw them make it to the FCS quarterfinals.
While ETSU will be the favorite and have a size advantage, there are some things the Eagles can do to make it interesting in Johnson City. Obviously force turnovers and take advantage of those chances. ETSU had 4 or 5 turnovers against Jacksonville State. The Eagles must capitalize on those. The Eagles ran the ball very well against VUL and will hopefully have a fully healthy backfield for Saturday. No TJ King or Tyree Nelson last week. Getting the run game going will obviously open passing lanes.
The smart money would be on the Buccaneers, but I think the Eagles will come out ready to battle. Upset of the week???
#23 Lenoir-Rhyne Bears (1-0) at Fayetteville State Broncos (0-1)
Fayetteville, NC
Luther Jeralds Athletic Complex
Lenoir-Rhyne favored by -24.5
Matchup number three of the SAC vs. CIAA this week sees 23rd ranked Lenoir-Rhyne take on the defending CIAA Champions from Fayetteville State. The Bears got off to a slightly slow start last week against St. Augustine's (2 punts) before turning on the afterburners. Fayetteville lost a heartbreaker to rival UNC Pembroke.
Lenoir-Rhyne is a heavy favorite coming into this matchup and I believe the stable of running backs should have a big day. Fayetteville State is pretty solid against the run and UNC Pembroke threw the ball fairly well last week. Dwayne McGee did not play last week for Lenoir-Rhyne, but both Dillard and Turner-Knox had big games rushing for a combined 171 yards. This gives the Bears three different backs that they can feel comfortable putting out there. Sean White also had another under the radar good game, completing 76% of his passes and throwing for two scores.
Key to the game is for Fayetteville not to fall behind early, and to try to force Sean White to have to beat you with a big day. I like the Bears to win comfortably.
Livingstone Blue Bears at Catawba Indians (1-0)
Salisbury, NC
Shuford Stadium
Catawba favored by -25.5
In the fourth of four SAC vs. CIAA matchups this week, the Indians of Catawba play host to Livingstone's Blue Bears. Unfortunately for Livingstone, this one might end up being the most lopsided. Catawba took care of business against Elizabeth City, but the game was much closer than it needed to be. Catawba's defense picked off the Vikings four times, including SAC Defensive Player of the Week Deno Wardlow looking like prime-Darrell Revis with three picks himself. Lee Bracey Jr. had a BTP last week rushing for nearly 200 yards on 27 carries and I am expecting another big performance.
I like Catawba to win handily and start the year 2-0, building some additional positive vibes from last week and carrying that into SAC play. They were very balanced on offense in week 1 (29 pass plays to 37 rushing plays) and that should help them this week to open some running lanes for Bracey.
Barton Bulldogs (1-0) at Davidson Wildcats (0-1)
Davidson, NC
Richardson Stadium
Davidson favored by -4.5
Barton and FCS Davidson do battle again in week 2 and the Bulldogs are looking to turn the tide. Last year it was a ten-point game heading into the 4th quarter before Davidson blew it open for a 20-point win. Davidson struggled to move the ball last week against VMI, and I think Jordan Terrell (19 for 189 last week) is poised for a big game. He rushed for nearly 100 last year against the Wildcats.
What is not getting talked about enough is just how well the Barton defense played last week, albeit against a Chowan team essentially in a complete rebuild. The Hawks were held to 129 yards of offense on 45 plays.
Davidson has made the FCS playoffs three years in a row, and I picked them to win this game. The key in this game for me is Jaquan Lynch. He was efficient, didn't turn the ball over and overall played very well last week. If he can get the ball moving in the air a smidge more and create more running room, I would not be shocked in the least if Barton pulls off the upset.
North Greenville Crusaders (0-1) at Newberry Wolves (1-0)
Newberry, SC
Setzler Stadium
Newberry favored by -3.5
This matchup has turned into an out of conference rivalry the past few years, with North Greenville winning 2 of 3. Newberry survived against Shippensburg last week with a great defensive performance, while the Crusaders dropped a tough one to FCS Charleston Southern after leading 10-3 headed to the 4th. Dwayne Wright led the way for Newberry on the ground last week, but Jy Tolen had a couple of big carries. Pete Elmore's interception was the lone miscue on the day for Newberry.
I had my concerns about Newberry's offense in the preseason and still do. 301 yards of total offense against a team predicted to finish 6th in the PSAC East isn't exactly warming me up. But the defense was suffocating, holding Shippensburg to under 100 yards passing and 100 yards rushing. If Newberry's defense can continue to play that way they will be a pest despite what they lost on the other side of the ball. Their defense is still good enough to get the job done this week, as the Wolves improve to 2-0 in 2023 in a tight one.
If you have any questions or comments you'd like answered, please feel free to contact me. If there is something specific, you'd like to see covered, let me know as well. You can find me on Instagram, Twitter, Threads, etc.