SR4 Playoffs - AU at CSUP
November 22nd, 2019 10:00am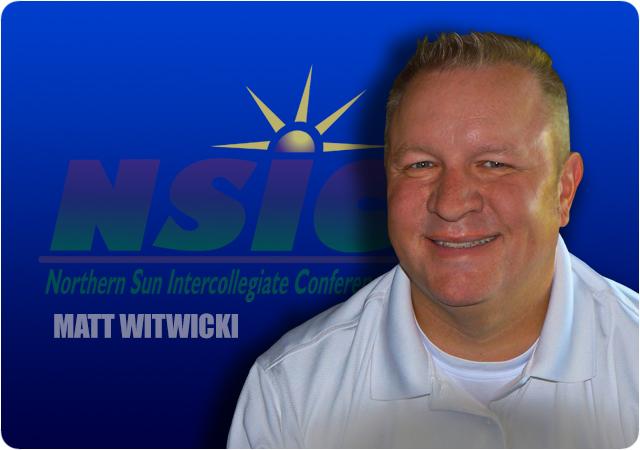 SR4 Playoff Preview (Round 1)
Augustana Vikings (9-2) at CSU-Pueblo Thunderwolves (10-1)
Augustana Players to Watch:
#16 Jarod Epperson (RB) has 550 yards from scrimmage over the last 5 games with 6 scores.
#8 Zach Masoli (QB) has been inserted into the lineup due to injury. He has about 2 games worth of snaps, completing 71% of passes, 10 total scores, 0 interceptions.
#22 Devon Jones (RB/WR) has only gotten meaningful snaps during the last month but has been the Vikings top playmaker with 7 scores and 280 yards.
#59 Logan Swanson (DT) is a handful inside on the Vikings 4-3 defense, logging 45 stops, 14.5 for loss, with 8 sacks.
#17 Eli Weber (S) is quick to the spot on the back end for AU and has a knack for big plays. Weber is all over the field, netting 60 tackles, 7.5 for loss, with 4 picks.
CSUP Players to Watch:
#7 D.J. Penick (RB) is a Murray State transfer who's a big play ball-carrier that ran for 731 yards with 9 scores.
#6 Jordan Kitna (QB) is the son of former NFL QB Jon Kitna. Jordan has completed 60% of his throws, netting 13 scores with just 2 interceptions.
#5 Dionte Sykes (WR) is a 6'3 wideout who runs well. Sykes missed most of the season due to injury but has returned to the lineup two weeks ago, giving CSUP a promising downfield threat. Sykes averaged 92 yards per contest in his 4 games played.
#31 Jackson Wibbels (DE) is a hard-charging pass rusher who disrupts an offense both in the run and the pass. Wibbels has 67 stops, 18.5 for loss, and 9.5 sacks.
#42 James Maxie (LB) led the squad in stops with 102. Maxie also netted 16.5 tfl, along with 5.5 sacks, and 2 picks.
Augustana Offense (30.2 points per game)
The Vikings offense has gone back and forth during the year between being more run-based and then favoring the pass. Augustana is 26th in scoring out of the 28 teams in the field. Augie averages 385 yards per contest, 140 of which on the ground. The Vikings rushing game is now led by freshman running back Jarod Epperson, who's really come on during the last month of the season. The Vikings have been capable but not great in the running game, but the same can be said regarding their air attack. Most figured Augie would be a high scoring offense predicated on the pass, like in years past. Instead the Vikings offense struggled at times and their defense ended up keeping the team in games to the point they landed on 9 wins. Zach Masoli has taken over at quarterback after an injury to Kyle Saddler. Masoli has injected greater offensive efficiency while also being a threat as a ball carrier. Masoli doesn't have great foot speed, but instead is a savvy runner who finds a way to move the chains. During this last month of the season Devon Jones has also injected big play ability into the offense, often finding the end zone when he touches the ball. Sean Engel (WR) is a 6'5 wideout who has sneaky speed down the field, giving Masoli a new big target for 50/50 balls, which the Vikings converted on during Masoli's lone start of the season last week in their 45-12 victory. The Vikings have great depth at wideout but didn't have the type of success throwing the ball this fall like most were expecting. If Masoli can spread the ball around to other targets like athletic 6'4 Nickel Meyers, it could make this AU attack far more potent.
Overall the Augie offense hasn't been high flying or overpowering, but instead they are best when mixing the run and pass and not turning the ball over. Turnovers have flared up a few times when the Vikings have struggled, but for the most part Augie has played winning football on the offensive side of the ball.
CSUP Offense (34.64 points per game)
Like Augie, the CSUP offense has gone through some ups and downs offensively due to injury. The T-Wolves lost one game this year, a one-sided affair with Colorado Mines. In that game CSUP was without their top wideout (Sykes) and only got 1 carry from their playmaker D.J. Penick. Outside of that game the Thunderwolves have been a solid but not outstanding offense. Pueblo averages 373 yards per game, 179 of which comes on the ground and 194 through the air. A very balanced attack, but less than typical numbers for a 1-loss playoff squad. The offensive output for CSUP look similar to their performance of the last few years, which points to them being a ball-control squad that allows their defense to put them in good spots to score. The T-Wolves will use Austin Micci as a gritty inside runner as they spread the ball around several targets in the passing game. Tight End Preston Guerra has been an all-league performer and needs to be accounted for and could be a real weapon come the postseason. Kitna will look to make plays in the passing game while also getting the ball to Penick in hopes he'll break a big play in the run game.
Augustana Defense (14.7 points per game)
During the past handful of years, the AU defense was challenged to be mid-level in the Northern Sun. This season their younger players have added some athleticism and have boosted the defensive performance of the group to the top of the NSIC. AU is second in the conference in points allowed and fourth in total yards at 286. AU has been especially strong against the run, allowing only 90 yards per contest. Augie has been decent but not top of the conference against the pass, allowing opponents to complete 53% of their passes. However, the Vikings have collected 18 interceptions, leading the Vikings to a +12 turnover margin. Logan Swanson has led the defense upfront as an explosive defensive tackle who blasts his way into the backfield. The Vikings front seven has netted 27 sacks but is best at using their 4-man-front to clog up the running game of opponents. Against top run-based squads like Sioux Falls and Winona the Vikings allowed a TOTAL of 44 yards. That's very impressive. Eli Weber is a long safety who find his way to the play and made some huge picks for the Vikings, helping to secure victories.
CSUP Defense (14.5 points per game)
Each of the last few seasons I've gotten a chance to write about Pueblo, as they've been matched up with MSU-Mankato. The T-Wolves identity seems to be much the same once again. The Pack will come out in a 3-3-5 look with a ball-hawking secondary along with front that puts real heat on the opposing quarterback. In the pass-heavy RMAC the Wolves were able to lead all of D2 with an eye-popping 42 sacks, while also being tops nationally in interceptions with 26, and 8 of those picks going for scores. Along the way the Pack was able to limit opponents to just 59 yards on the ground per contest, but they did give up 226 pass yards per game (#110 in D2) despite the turnovers they forced. This means Pueblo can be thrown on, but at the risk of getting your signal-caller sacked or an interception. Overall CSUP lead all of D2 with a +21 turnover margin, equating to nearly +2 per game. In seeing the Pack a year ago, they had a nearly identical look about them, but a lot of that top flight defense (11ppg) from a season ago graduated. I assumed CSUP might be down this year as a result, but instead they've had a very successful 10-1 campaign. Defensive end Jackson Wibbels and linebacker James Maxie are two of the main threats upfront for Pueblo, as the two combined for 35 tackles for loss.
Outlook
Both squads have a similar feel to them, very strong defensive squads with a physical style on both sides of the ball. Neither team is trying to be high flying offensively, instead they will both look to let their defense dictate the action. Nationally both squads are in the top 10 in multiple categories defensively, namely points allowed. It would seem the team that can make more plays in the passing game will put themselves in a good position to win the contest. They are both accustomed to winning the turnover battle and limiting the opponent on the ground. Augie might have a concern about keeping their replacement signal-caller Masoli upright against a hard-charging pass rush, but he very well may escape for some big plays with his feet. I feel like Sykes might be a handful for the back half of Augie due to his size/speed combination. CSUP might have a similar challenge with the much taller AU wideouts if the Vikings attempt some 50/50 balls. I think AU will take a few 50/50 shots, while also getting a few chunk plays from the elusive Devon Jones.
Most will assume CSUP wins this game at home. That could very well happen as their defense could limit the Augie offense considerably. I think the AU defense can keep this game low scoring and with that I feel that Masoli can make some plays and let his wideouts win some one-on-one battles as they high-point some downfield shots against the Wolves. I've contended this Augustana offense could be more explosive than they've shown. If not, the Vikings turn in their equipment when they return.
Augie 24-20