SR4 Playoffs - CSUP at MSU-Mankato
November 30th, 2019 1:00am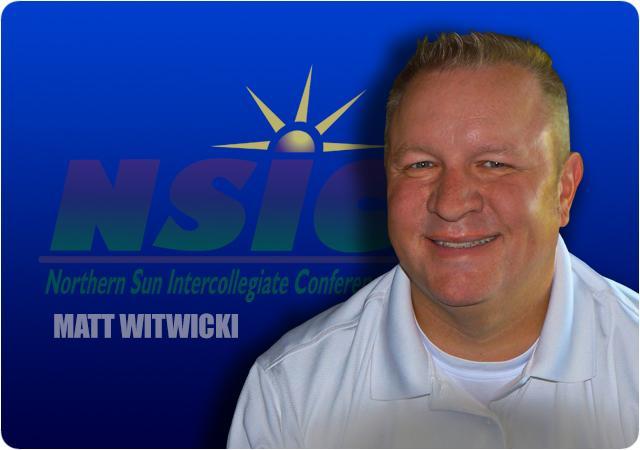 2019 SR4 Playoff Preview (Round 2)
CSU-Pueblo Thunderwolves (11-1) at MSU-Mankato (11-0)
The squads meet for the fourth time in six years. In 2014 the Thunderwolves came in a measurable underdog but stifled the Mavs offense in a 13-0 National Championship victory. In 2017 and 2018 they hooked up in the playoffs at Mankato. Both games were physical contests with MSU finding a way to emerge the victor. A week after shutting out Augustana 17-0, the Pack returns to Mankato hoping to bring the series even at 2-2.
CSUP Players to Watch:
*regular season stats utilized in this column*
#7 D.J. Penick (RB) is a Murray State transfer. He's a big play ball-carrier who ran for 731 yards with 9 scores.
#6 Jordan Kitna (QB) is the son of former NFL QB Jon Kitna. Jordan has completed 60% of his throws, netting 13 scores with just 2 interceptions.
#10 Nick Williams (WR) is a 6'4 wideout who runs well. Augie found out first hand a week ago with the sophomore catching 10 balls for 148 yards and rushing twice for chunk yards and a score.
#31 Jackson Wibbels (DE) is a hard-charging pass rusher who disrupts an offense both in the run and the pass. Wibbels has 67 stops, 18.5 for loss, and 9.5 sacks.
#42 James Maxie (LB) led the squad in stops with 102. Maxie also netted 16.5 tfl, along with 5.5 sacks, and 2 picks.
MSU Players to Watch:
#23 Nate Gunn (RB) once again has put forth a tremendous season, currently sitting at 1,309 yards rushing with 21 scores.
#84 Shane Zylstra (WR) is a 6'4 target in the Mavs passing game who has a chance to play on Sundays. This year number 84 has 1,226 receiving yards (20 yards per catch) and has reached the end zone 14 times.
#5 Ryan Schlichte (QB) is the starting quarterback in the Mavs dual signal caller system. Schlichte has completed 56% of this throws for 15 scores and 5 picks.
#3 Zach Robertson (LB) is the leading tackler on the Mavs with 52. Robertson also netted 9.5 tfl, 4 sacks, and a pick.
#20 Cole Schroedermeier (S) leads the MSU secondary with 4 interceptions, while getting to the spot in run support as well.
CSUP Offense (34.64 points per game)
The CSUP offense has gone through some ups and downs due to injury. The T-Wolves lost one game this year, a one-sided affair with Colorado Mines. The T-Wolves were missing key offensive starters in that contest, including quarterback Jordan Kitna. Outside of that game the Thunderwolves have been a solid but not outstanding offense. Pueblo averages 373 yards per game, 179 on the ground and 194 through the air. The Pack has a balanced attack, but less than typical numbers for a 1-loss playoff squad. The offensive output for CSUP is similar to the last few years, meaning this is a ball-control squad that allows its defense to put them in good spots to score. The T-Wolves will use Austin Micci (if healthy) as a gritty inside runner as they try to spread the ball around to several targets in the passing game. Tight End Preston Guerra has been an all-league performer and needs to be accounted for. Kitna will look to make plays in the passing game while also getting the ball to Penick in hopes he'll break a big play on the ground.
Last week against Augie the Pack utilized two quarterbacks for a bit. Backup Gunnar Lamphere made some plays with his feet in relief of Kitna. Kitna looks to be a more capable passer than recent CSUP offenses and that could be key in this contest. With the Pack having a pair of tall, athletic receivers, this should be a point of concern for the Mavs secondary.
MSU Offense (48.8 points per game)
The Mavs offense has virtually the same identity as years past, which is to be expected since they return nearly everyone from a season ago. It all begins and ends with the MSU offensive line and the tremendous inside running of Nate Gunn. The road graders upfront are massive and Gunn has a lot of big game experience. Number 23 scored 6 times and rushed for over 250 yards against a nationally ranked USF defense, while also called upon 50 times last year in a snow playoff game against Tarleton State.
Ryan Schlichte is still splitting reps with JD Ekowa at quarterback but it seemas like Schlichte is playing some of his best football down the stretch. Both signal-callers will be asked to run the ball occasionally, keeping the defense honest. A year ago the MSU duo combined to go 12 of 32 through the air and struggled to be efficient as the playoffs deepened. The Mavs will need to be more efficient passing this postseason to accomplish their team goals.
Shane Zylstra is kinda the Randy Moss of the NSIC. An extremely explosive target who can win the 50/50 balls a good majority of the time. That said, CSUP did challenge Zylstra last year and came down with a number of picks in the process. Justin Arnold has shown signs of being the Robin to Zylstra's Batman, but they'll need him to nab 4-5 balls, given the resources that'll be devoted to Zylstra.
Overall the combination of run and pass has the Mavs offense second ranked nationally with 534 yards per game, 302 on the ground and 232 through the air. With 48.8 points per contest, they rank #1 in the country. The tremendous run threat of Gunn coupled with Zylstra being a game breaker over the top makes this Mavs offense as dangerous as any in D2.
CSUP Defense (14.5 points per game)
The last few seasons I've gotten a chance to write about Pueblo since it has been matched up with MSU. The T-Wolves identity seems to be much the same once again. The Pack will come out in a 3 man front that puts heat on the quarterback along with a ball-hawking secondary. A week ago the Pack got after Augie in the back half of the contest, netting 5 sacks and numerous pressures. In the pass-heavy RMAC, the Wolves were able to lead all of D2 with an eye-popping 42 sacks in the regular season. They also were tops nationally in interceptions with 26, 8 of those picks going for scores.
The Pack was able to limit opponents to just 59 yards on the ground per contest but did give up 226 pass yards per game (#110 in D2). Overall CSUP led all of D2 with a +21 turnover margin, equating to nearly +2 per game. Defensive end Jackson Wibbels and linebacker James Maxie are two of the main threats upfront for Pueblo. The two combined for 35 tackles for loss.
The T-Wolves hung a tire on Augie a week ago, shutting down the running game and getting after the quarterback after seizing a 10-0 lead just after the break. The Pack is very quick to the ball while not being a big team physically. They utilize their speed and are a very athletic defense.
MSU Defense (12.5 points per game)
The Mavs allow a paltry 233 yards per game, the best in the country at this level of play. MSU got the quarterback to the turf 37 times this season, often caving in the opposing pocket. The MSU defense produced 17 interceptions and ended up +16 in turnover margin. The Mavs secondary has looked better this year than in the past, but did struggle against Sioux Falls in week 10 (a 42-39 win). In that contest the Mavs did shut down the run, but gave up big plays in the back half. That game was the lone blemish on an otherwise tremendous year for the MSU D.
Saturday the Mavs will look to assert their physical style of play against a squad that's not apprehensive when it comes to banging heads. In years past MSU was able to keep the CSUP running game from moving the chains consistently, while the visiting T-Wolves didn't show enough in the passing game to win at Blakeslee Stadium.
Outlook
The squads have a similar feel as both possess top level defenses. However, the Mavs have been far more explosive offensively this season. I feel CSUP has the type of defense (pressure cooker style) that could put up a score or two if the Mavs aren't careful. Like in the USF game, I think it's imperative MSU feed Gunn early and often but also mix things up underneath with Justin Arnold and others. I wouldn't be surprised if the Pack tries to play bump or tight on Zylstra, trying to get him off his path, but that's really playing with fire. The Mavs could see some huge plays if he gets loose. USF made a point of having a guy over the top for the star wideout, but I'm not sure CSUP will employ that strategy as they are an attacking defense.
A key thing to watch for: If the T-Wolves wideouts start winning their battles against the Mavs secondary. I really feel this is the only way CSUP has a shot to win. They must get some big catch and runs from their taller and speedy receivers. Pueblo hasn't been an explosive offense but they'll need the passing game to come through for them Saturday.
MSU 27-17
Texas A/M Commerce (10-2) at Colorado Mines (12-0)
The other matchup in SR4 features the 2017 D2 champ heading up to snowy Golden, Colorado. The Orediggers will definitely have a home field advantage but the Lions are quite a bit more athletic and their defense is really peaking at the right time, limiting regionally ranked opponents Angelo State to 3 points in week 11, and then containing the high flying Tarleton State to 16 points.
TAMUC 30-20