SR4 Playoffs - USF at Mines
November 22nd, 2019 11:00am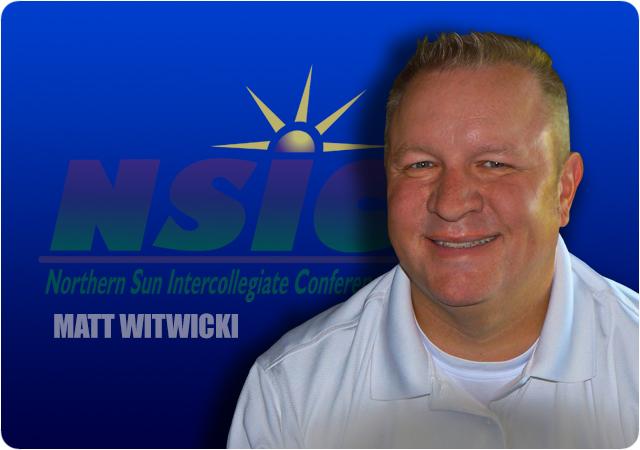 SR4 Playoff Preview (Round 1)
Sioux Falls Cougars (8-3) at Colorado School of Mines Orediggers (11-0)
USF Players to Watch:
#1 Nate Johnson (WR) is a big play wideout for USF that scored 9 times and is also dangerous in the return game.
#2 Caden Walters (QB) is a dual threat signal-caller that's completed 61% of his throws for 214 ypg, 32 total scores and 3 interceptions.
#34 Thuro Reisdorfer (RB) is a strong inside runner with sneaky speed. Thuro has rushed for 984 yards and has reached the end zone 12 times on the ground.
#10 Brody Grantham (LB) has been a strong run-stopper for the Coo the last few years, leading the team in stops along the way with 61, with 7 for losses.
#36 Tucker Stout (S) is good in run support while also nabbing key turnovers against the pass. Stout was second in tackles with 49, while stealing 5 opponent passes, scoring twice.
Mines Players to Watch:
#2 Josh Johnston (WR) led the Orediggers with 47 grabs for 788 yards, reaching the pay-dirt often, 14 times.
#10 John Matocha (QB) is a true freshman signal-caller that has run for 533 yards and 10 touchdowns, while completing 74% of this throws with just 5 interceptions and a robust 27 scores.
#40 Michael Zeman (RB) is a hard-charging back, without flash. Zeman looks to go straight ahead and get upfield on his way to over 1,000 yards and 10 scores in the last 4 contests in relief of All-American Cameron Mayberry who's been out due to injury.
#47 Averie Mansfield (LB) is a stout backer who recorded 54 tackles, 9 for loss. ,
#34 Mack Minnehan (LB) is a versatile defender who had 57 stops, 7.5 for loss, and 7 pass breakups.
USF Offense (36.5 points per game)
The Cougars offense was forced to change course early in the year when the top rusher in D2 from a year ago, Gabe Watson, got injured 48 hours before their first game. Since that time USF has been piecing things together and finding their way to still being one of the better offensive attacks in the Northern Sun. The Coo averages 433 yards a game, 214 from the run and 219 from the pass. Caden Walters has been the top quarterback in the NSIC as he's been turned loose to run an RPO attack that also features him using his feet to make plays often. In the back half of the season Walters really started to hit his stride, throwing two or more touchdowns in each of the last seven games of the season, finishing with four scores through the air against Mankato, five against Wayne State. Thuro Reisdorfer has run behind a physical offensive line to a near thousand-yard campaign, while also being a weapon in the passing game and on returns.
During the last few years USF has been very much of a run-first squad, but they've slowly started to turn the page on that thinking and have found good balance and have seemingly favored their air attack in recent weeks. I'm expecting to see Sioux Falls look to challenge Mines in the back half and throw the ball a fair amount given the powerful offense the Diggers have, with a low scoring game being not terribly probable since both teams average near 40 a contest.
Mines Offense (45.3 points per game)
The Mines offense is once again among the most explosive at the D2 level, averaging a whopping 507 yards per contest with 276 per via the ground. John Matocha is a 5'11 quarterback that can scoot for yards with his feet while also being extremely efficient through the air. The freshman gunslinger has completed 74% of his passes and is often able to evade tacklers at his feet. Michael Zeman was able to pick up where an injured Cam Mayberry left off. Zeman ran wild on more than one occasion during the last month of the season, scoring 10 times in the process. Like Reisdorfer with USF, Zeman runs without flash and instead looks to get upfield with a bruising style. Mines likes to work from a heavy RPO based set in which they take advantage of openings they see with the defense and exploits them. This sometimes means a heavy dose of short underneath passes, then mixed in with shots down the field. In seasons past the Orediggers were a prolific pass-heavy group, often netting 300 yards a game or more through the air. This time around with new OC Pete Sterbick, who is an Augie grad and formerly the orchestrator of the Montana Tech offense (NAIA), Mines is now running the football and playing a little more physical brand of football.
USF Defense (16.6 points per game)
The Cougar defense is one the better units at the D2 level, ranking second nationally in yards allowed at 247 per game. The Cougars are especially tough against the pass, allowing only 153 yards a game through the air. USF has also nabbed 19 interceptions, landing them at +14 in turnover ratio. USF doesn't have one standout performer to point to, but instead has been solid at all three levels. The one real blemish for the Coo D this season was when Nate Gunn from MSU ran for over 250 yards and 6 scores against the squad in their week 10 contest. Time will tell if this is a sore spot for USF given the big games Michael Zeman has put up during the last month. Certainly, it's a cause for concern.
Mines Defense (15.8 points per game)
The Orediggers defense is confusing. Mines was a top defense the first half of the season, then ended the season allowing an average of 27 points per contest in their last games, while not facing a playoff team during that stretch. When looking closely at the Digger defense the squad had 34 sacks but only picked off 10 balls. However, they allowed only 265 yards per game and a D2 best 57 yards per on the ground. Furthermore, Mines allowed a 22% third down conversion rate for opponents, tops in the country. This means the Diggers D knows how to get off the field.
Outlook
On paper this game seems to favor Colorado Mines by a healthy margin. Mines is scoring nearly 10 points more per game than the Cougars, while allowing less points per contest as well. Both squads are tops in their respective conference in time of possession, around the 33-minute mark. USF has been sloppy at times this year in the special teams but has improved as the season continued. The Diggers have seen challenges in the kicking game, converting on only 3 of 7 on field goals.
I've contended the ceiling of this USF squad is high and I feel those thoughts were proven in their 42-39 clash in which the Cougars fell one possession short. In this game I like the physical style of play the Cougars will bring into Golden (CO) and I think with the way Caden Walters is throwing the ball and leading the Coo. Mines will cause USF some problems with the balance they have offensively, but the Coo D has been able to confuse good passers with different looks over the past seasons and I'd expect Sioux Falls to slow down Michael Zeman..but if not, USF will be chasing the score all afternoon.
USF 34-27