G-MAC Week 10 Preview
November 6th, 2019 7:00am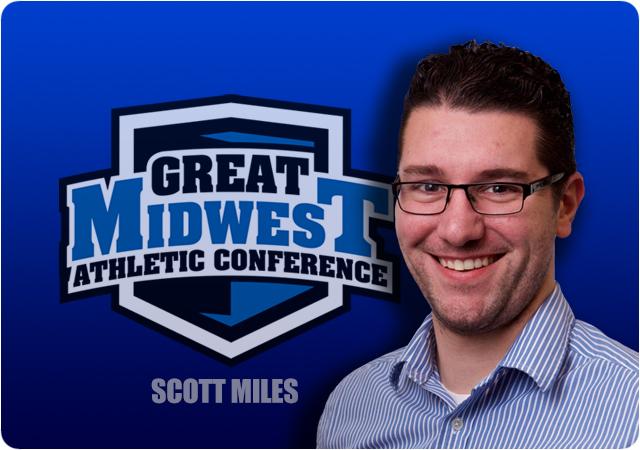 Once again I will start this week with a look at the Super Region One rankings that were released on Monday, and once again, I have questions about the committee's methodology this week.
With West Chester and West Virginia State each picking up its second loss, I thought for sure this would be the week that Tiffin moved into the top seven. If you look at the primary criteria the committee uses, Tiffin has the edge on West Chester in five of the seven categories. If you compare Tiffin to West Virginia State and Shepherd, Tiffin has the edge in four of the seven categories.
A-ha! You might say. The Dragons have a terrible strength of schedule! And yes, that is correct, Tiffin's weighted schedule of .362 is, in fact, the lowest in the region.
But if you are going to cherry pick that category, Ohio Dominican has a higher strength of schedule than every two-loss team in the region except for Shepherd (both are tied at .525). And Ohio Dominican beat Shepherd, on the road, and yet still sits at No. 10 this week.
So what's more important – your won-loss record? Who has the highest number of total columns won in the primary criteria? If so, Tiffin needs to be at the fifth spot. Or is it your strength of schedule and the quality of your wins? In that case, Ohio Dominican must get more credit as well. There's just no consistency in how they're evaluating the teams.
And if you're looking at the eye test of the teams, then how do you think the West Virginia State team that just gave up 421 rushing yards and almost 600 yards of offense at home to an unranked team should still be sitting at No. 8? Or a West Chester team that's best wins are against a 5-4 East Stroudsburg and a 4-4 Bentley might not be the seventh-best team in the region over Tiffin and possibly ODU (with wins over now No. 5 Shepherd and 6-3 Findlay)?
A lot can still change in the next two weeks – Tiffin and ODU could both easily suffer at least one more loss and knock themselves out, and if that happens than yes, they do deserve to sit at home for the postseason. But the selection committee has not done the G-MAC any favors the last two years and continues to ignore the strength at the top of the league in 2019 as well.
MY TOP 10
Kutztown
Slippery Rock
Notre Dame
IUP
Tiffin
Ohio Dominican
Shepherd
West Chester
Urbana
Assumption
Now on to this week's games…
Ashland at Findlay, noon
Coming into the season, it would not have been a surprise if the renewal of this GLIAC rivalry game would have had playoff implications. But both teams started their seasons with 1-2 records and then suffered close October losses to knock them out of postseason contention.
Still, this will be a fun non-conference matchup for week 10, with both teams built around strong running games and strong defensive play. Findlay has had a little more success throwing the football (231.4 yards per game to 197.1 for Ashland), and Matt Winzeler has protected the ball better than Austin Brenner for Ashland (four interceptions to 10.) With Findlay's ball-hawking secondary, I think they win the turnover battle and take a close one against the Eagles.
Lake Erie at Ohio Dominican, 1 p.m.
The Panthers are rested coming off of a bye, while Lake Erie stumbled badly against Findlay last week. Findlay outgained Lake Erie 500-297, and the Storm turned the ball over four times in the setback. Even though the offense has improved from last year, Lake Erie has now committed 19 turnovers on the season, and the Storm have scored points on just 18 of 32 red zone trips. In its three wins this season, Lake Erie has put up 43.0 points per game; in its six losses, just 15.7.
ODU's defense allowed just 17 points in its three October games, though the offense struggled in the rain-soaked 7-0 win over Walsh in its last outing. ODU's rushing attack has picked up over the last four weeks, though the passing game hasn't quite been as dynamic as it's been the last few years. If Lake Erie protects the football, this could be an interesting game in the second half.
Kentucky Wesleyan at Frostburg State, 1 p.m.
Saturday's 27-24 loss to Walsh was the fourth for KWC by a touchdown or less this season. Though the Panthers were roughed up by the top half of the league, this is a team that's poised to make a leap to the middle of the league next year.
This will be an interesting litmus test for KWC as they take on a 7-2 Frostburg State team that is in its first year transitioning from Division III. The Bobcats have also seen four games decided by eight or fewer points, but have gone 3-1 in those contests.
The big issue for KWC in this game will be its pass protection. Frostburg has registered 31 sacks on the season, and KWC likes to throw the football around, but has suffered 35 sacks. The offensive line will have to hold up to give the Panthers a shot at the road win.
Hillsdale at Tiffin, 1 p.m.
Tiffin is coming off of a bye and really hasn't been tested since its Sept. 28 matchup with Ohio Dominican. Hillsdale has cruised in each of its last two games, but has not been competitive against its two toughest opponents of the year in Indianapolis and Findlay.
Hillsdale has certainly seen its ups and downs this year, outscoring opponents 236-93 in its six wins while being outscored 118-51 in its three losses. Which version of the Chargers will we see on Saturday? In those losses, Hillsdale has not been able to run the ball (115 total yards), so history shows if the Dragons can shut down David Graham, they should be in good shape.
Tiffin, meanwhile, has continued to put up video-game like numbers all season, and if they stay sharp coming out of the bye week, they should be rested and ready to go with two weeks to prepare for the Chargers. They're outgaining teams by 218 yards per game, which is just crazy to think about. Credit to Gary Goff for getting them turned around, and Cris Reisert for kicking it up a notch this year.
Walsh at Alderson Broaddus, 1 p.m.
A nice win for Walsh last week as they scored with 13 seconds left to knock off Kentucky Wesleyan 27-24. Koby Adu-Poku finally broke loose, rushing for 64 yards and picking up 128 yards on four receptions while scoring twice. He should have the ability to match or surpass those numbers this week against an AB defense that has struggled mightily all season.
The first two matchups between these teams have been decided by five total points (Walsh recorded a 38-36 win in 2017 and a 42-39 win in 2018.) AB has found itself in a hole early in almost every game this season, and the Battlers will need a quick start to force Walsh into throwing the football more than it wants to.