Super Region One Reaction/G-MAC Week 11 Preview
November 14th, 2019 7:00am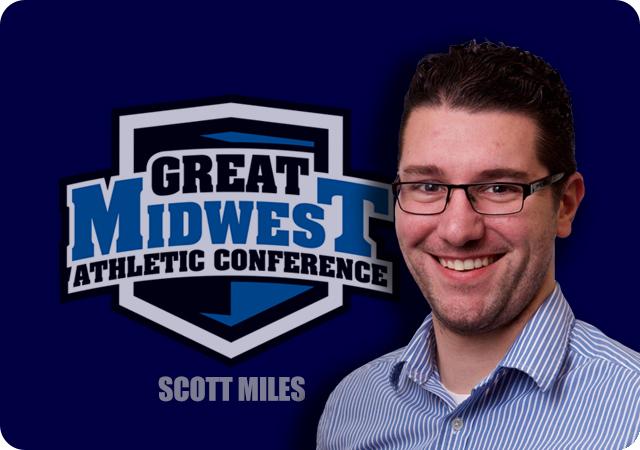 Before we go into the craziness that is this week's Super Region One rankings, let's take a look at our friends in Super Region Four.
Tarleton State has a 7-0 regional record and an 8-0 record against Division II opponents. They have a .537 weighted strength of schedule, are 4-0 on the road and 4-0 against teams .500 or above.
Minnesota State is 10-0 in-region and against Division II opponents, with a .534 weighted schedule strength, a 5-0 record on the road and a 6-0 mark against teams .500 or above.
Tarleton State is ranked first in the region and Minnesota State is second.
I mention this to point out yet again the inconsistencies that exist between regional voters and if or when the national committee steps in to supersede how the regional committee has placed the teams. Minnesota State clearly has better numbers across the board, but in the voters' eyes, Tarleton State has been the better team.
So let's take another look at how Super Region One has untangled teams 6-10 in this week's rankings, which sees 7-2 West Virginia State at No. 6, 8-2 West Chester at No. 7, 8-1 Tiffin at No. 8, 7-3 Urbana at No. 9, and 6-2 Ohio Dominican at No. 10.
Tiffin's weighted strength of schedule, at .390, continues to be an anchor. But with that being said, it's not like West Virginia State (.477) and West Chester (.484) have particularly strong schedules, either. And Tiffin continues to sit behind them in the region, despite a stronger Division II record, regional record, and win percentage against teams over .500 than both. Additionally, West Chester only has one win against a team that's better than .500 – and that's against 5-4 Bentley (who started the season 1-4.)
Meanwhile, Ohio Dominican continues to languish in the tenth spot, comically sitting behind 7-3 Urbana. ODU has the better record and schedule strength. Urbana has the edge in road record and wins against teams above .500. Urbana also just lost at home by 24 points to Fairmont State, which was 3-5 entering the game.
Urbana and West Virginia State have been non-competitive in losses to Fairmont State and Charleston, respectively – teams that are nowhere near the top 10 in the region. West Chester hasn't defeated anyone of note this year. The committee is making this harder than it needs to be. There is merit both in the numbers and from the on-field results – which should carry some merit, right? – to have Tiffin and Ohio Dominican slotted higher.
Super Region Four had no problem looking beyond the numbers in its determination that Tarleton is tops in the region. Super Region One should follow suit.
My Top 10
Kutztown
Slippery Rock
IUP
Notre Dame
Tiffin
Ohio Dominican
Shepherd
West Chester
Cal
Findlay
Before we look at the G-MAC games, here are the non-conference games to look out for this weekend that will impact the regional rankings…
Slippery Rock at Kutztown, noon
Notre Dame at West Virginia State, noon
Cal at West Chester, 1 p.m.
Truman State at Urbana, 1 p.m.
And now onto the league schedule, with the top four teams all in action against each other…
Tiffin (8-1, 6-0 G-MAC) at Findlay (7-3, 5-1 G-MAC), noon
This one could completely shake up the G-MAC standings and the regional rankings. Tiffin has been out in front of the league virtually all season after defeating ODU early, and dispatched of Hillsdale last week despite coughing the ball up four times. Findlay just absolutely crushed Ashland last week, and the Oilers' season would look drastically different if it converted its two-point play against Ferris State or turned short field goals into touchdowns against Notre Dame.
One of Findlay's strengths is creating turnovers. They've come up with 25 takeaways (16 interceptions and nine fumble recoveries) this season. As I mentioned, Tiffin struggled in that category last week, with Nick Watson throwing three uncharacteristic interceptions.
But Tiffin is no stranger to creating turnovers, either, coming up with 20 takeaways themselves, including 14 picks. The key for the Dragons will be to limit Findlay's rushing attack, as I think their secondary will be equipped to handle Findlay's passing game. The Dragons are allowing just 114 yards per game on the ground, and Findlay ran for just 94 yards in the loss against Notre Dame. If Tiffin's defense can have similar success, then they will be in position to claim the G-MAC title outright and clinch a postseason bid.
Ohio Dominican (6-2, 5-1 G-MAC) at Hillsdale (6-4, 4-2 G-MAC), 1 p.m.
Hillsdale came up with four turnovers against Tiffin, a perfect recipe for an upset, but managed just one scoring drive off of those takeaways – and that was from a fumble recovered at the Tiffin two-yard line.
It's just been that kind of year for the Chargers, who took what should have been an expected downturn this season with how much talent graduated from last year's conference championship team. All four of their losses have been by double figures, and they've allowed 464 yards per game in those contests while averaging just 273 yards of offense.
Still, Hillsdale can finish its season on a high note if it knocks off ODU for a second straight year. The Panthers had little difficulties in a 49-10 win over Lake Erie, rushing for 215 yards and 5.7 yards per carry. In those four losses, Hillsdale has been gashed for 270 rushing yards per game, and the Panthers will need to press that advantage on the ground this weekend.
ODU's defense has continued to play better since a tough September, yielding just 9.7 points per game in its six wins. The Panthers allow yardage between the 20s, but have largely kept opponents out of the end zone, and if they can slow down David Graham, they should have enough firepower on offense to pick up the win.
Walsh (2-8, 2-5 G-MAC) at Missouri Baptist (2-8, 1-5 MSFA), 1 p.m.
The Cavaliers' offense really struggled against an Alderson Broaddus defense that had been the worst in the league, finishing with 292 yards and punting nine times. They ran for 178 yards but the passing game continued its struggle, throwing for just 114 yards, and the defense allowed nearly 400 yards.
Walsh will have the opportunity to end its season on a high note against a Spartans team that shares the same record. MBU quarterbacks have thrown 17 picks this year and they've also lost nine fumbles on the season. I'm looking for a bounce back game from the Walsh defense in this one.
Alderson Broaddus (1-8, 1-5 G-MAC) at Kentucky Wesleyan (0-10, 0-6 G-MAC), 1 p.m.
Great effort by the Battlers last week to take down Walsh and pick up their first win of the season. They can continue to try to salvage their season with this matchup against KWC. AB's defense had its best performance of the season and it will be interesting to see how they do against Kentucky Wesleyan. AB does not stop the run at all (303 rushing yards per game allowed), but KWC doesn't run the ball very well itself (65.3 rushing yards per game.) Something will have to give in this one.
The Panthers hung with Frostburg State most of the way in their setback last week. An interception return for a touchdown early in the fourth quarter proved to be the death knell for KWC on the road, but they absolutely dominated the time of possession (over 38 minutes) and nearly equaled FSU in yardage. But three turnovers and a whopping 16 penalties proved too much to overcome on the road.
Lake Erie (3-7, 2-5 G-MAC) at Indianapolis (8-1, 6-1 GLVC), 2 p.m.
Unfortunately, the season has spiraled away from the Storm over the last three weeks as they've faced the top three teams in the conference, losing by an average of 38 points per game. It doesn't get any easier for Lake Erie, taking on an Indy team that needs this win to solidify its fifth seed in the Super Region Three rankings.
Against ODU, Lake Erie had minus-three rushing yards on 19 attempts, and Indy is allowing just 60 yards per game on the ground (2.2 yards per carry.) Indy's pass defense hasn't been as strong, surrendering over 250 yards per game in the air, so the Storm will need to throw early and often to keep up with the Greyhounds offense.