Super Region One/G-MAC Week Nine Outlook
November 1st, 2019 7:00am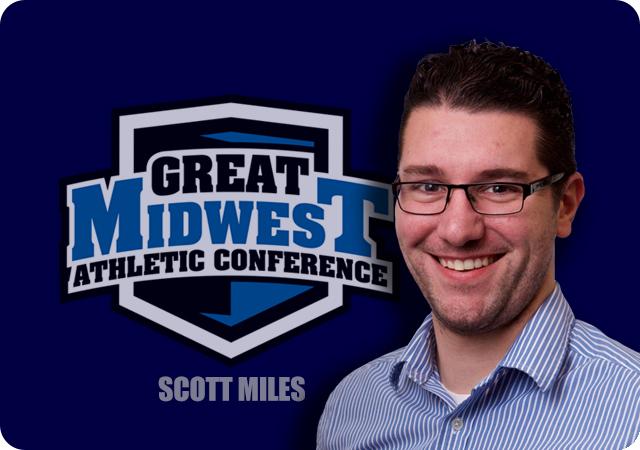 A lot to unpack as the first regional rankings came out on Monday. Tiffin sits at ninth in the initial rankings and ODU is tenth. Right now, Tiffin would make it to the postseason through earned access, but I think there are quite a few important things to note…
The Dragons have undoubtedly feasted on a light schedule so far, and they have a chance to boost their numbers later in the season when they play Hillsdale and Findlay. However, they are sitting behind a pair of two-loss teams in Urbana and Shepherd, which I did not see at all (West Virginia State also has two overall losses, though just one to a Division II school.) Tiffin can't survive a loss, while the other one-loss teams probably can.
ODU is getting punished for playing at least one less game than everyone else in the region. The Panthers have a head-to-head win over two-loss Shepherd and sit two spots behind them. ODU has played a tougher schedule than two-loss Urbana but is three spots behind the Blue Knights.
The logic of putting Urbana and Shepherd ahead of ODU would be that they have an additional victory on the season. However, Urbana and Shepherd have one less win than Tiffin does. I just can't see the logic of the G-MAC schools being behind the other two-loss schools.
At this point, there's no doubt who the top four teams in the region are. I think Notre Dame has a better resume than Slippery Rock at this point and should be number two, but regardless those four teams have clearly been the best in the region so far.
Here's how my top 10 would have looked this week…
Kutztown (8-0)
Notre Dame (8-0)
Slippery Rock (8-0)
IUP (7-1)
West Chester (7-1)
Tiffin (7-1)
Cal (6-2)
Ohio Dominican (5-2)
Shepherd (6-2)
West Virginia State (6-2)
Obviously there's a lot still up in the air for these last three weeks, and I think Tiffin will be safe it wins out – they won't drop from ninth, at the minimum, and get in through earned access. ODU will need some help, which it can get as Urbana and West Virginia State have some tough games ahead, as does West Chester. I could still see Tiffin getting up to six and ODU seven depending on how things shake out around the region.
Now, on to the G-MAC games for this week…
Findlay at Lake Erie, 1:30
The Oilers had their chances against Notre Dame and will be kicking themselves for letting another one slip away. Findlay settled for a 25 yard field goal on its first drive, and with a chance to tie the game in the third, had to kick a 29 yard field goal instead. Defensively, they had done a nice job on Jaleel McLaughlin for the first three quarters before he got loose for runs of 48 and 23 yards in the fourth.
Then, after recovering an onside kick down five with 44 seconds left, the Oilers were tagged with a 15 yard unsportsmanlike conduct penalty to hamper their last chance drive.
They'll head back to Northeast Ohio to take on a Lake Erie team that is licking its wounds following a 63-35 setback against Tiffin. The Storm trailed by multiple scores all day but did close to within 42-29 midway through the third before Tiffin regained control.
Still, they racked up over 500 yards and 35 points against the league's best defense, as Javarian Smith tossed for 469 in the loss. The running game stalled, though, and the defense allowed 243 rushing yards while the special teams struggled. The Strom will need to be better in all three phases to knock off Findlay this week.
Hillsdale at Alderson Broaddus, 5 p.m.
The Chargers bounced back from their loss to Findlay by taking down Kentucky Wesleyan 41-14. Hillsdale trailed 7-0 headed to the second quarter before ripping off 31 unanswered points to grab the win. The Chargers controlled the time of possession, holding the ball for over 36 minutes, and held KWC to 258 total yards. Three turnovers were the only blight on the day for the Chargers.
AB was off last week and is still in search of its first win of the season. They fell 45-7 to Tiffin in their last outing and all seven of their games have been decided by at least 12 points. Opponents are running for almost 330 yards per game against them, and Hillsdale will feature a steady dosage of David Graham to take advantage of that.
Kentucky Wesleyan at Walsh, 7:30 p.m.
The wicked weather Saturday hampered Kentucky Wesleyan as much as anyone, as the Panthers just haven't been able to establish much of a running game this season that they would need to counteract those conditions. They did run for 122 yards, but tossed for just 136 in the setback. The defense held on for a while and scored the first touchdown on an interception return before wearing down in the middle quarters.
As I mentioned last week, Walsh always poses problems for Ohio Dominican, and Saturday was no different. ODU scored a touchdown on its first drive of the game, and that was all the scoring. The Cavaliers drove to the Panther goal line in the final minute, but turned it over on downs in falling 7-0. The defense allowed just 215 yards, but the offense just couldn't get anything going until the final drive.