Tiffin Punches Playoff Ticket, SR1 Reaction
November 20th, 2019 7:00am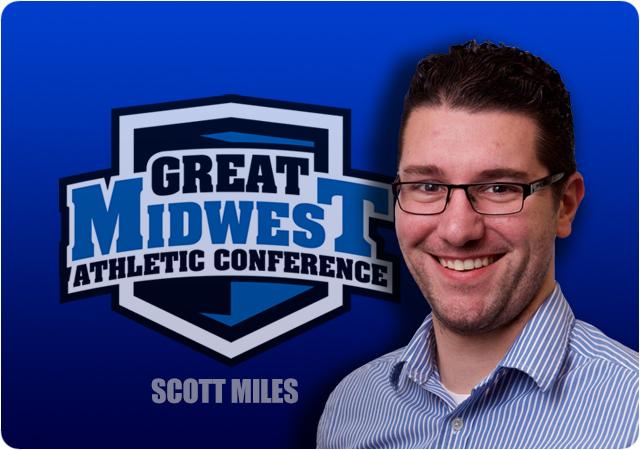 When I think about Tiffin football, my memory often starts back in 2010.
That was my first year as the SID at Ohio Dominican and our first year transitioning from the NAIA to Division II. After losing our first five games, we had just beat Findlay for our first Division II win, which was followed up by a trip to Tiffin the next week.
When we arrived, the conversation around the stadium from the Tiffin side centered around how great of a team that we had (we were 1-5) and how badly we were going to beat them. It was pretty surprising how dispirited the atmosphere was around the program. Needless to say, it was a pretty dark time for Tiffin football – and hours later, after rushing for over 400 yards against them in a game that was never competitive, it was a wonder how they would ever get things turned around in a season that finished 1-10.
In 2011, they went winless, but with Gary Goff taking over, they were hopes for improvement. In 2012 and 2013, they went 3-8, and in 2014, they nudged it up to 5-6, with wins over Saginaw, Wayne and Hillsdale. In 2015 they went 5-6 again and put up over 450 yards of offense per game and lost three games by a touchdown or less.
In 2016, they broke the .500 mark with a 6-5 record, and they have stayed above that ever since. It was a slow, yet steady, climb for the Dragons, and the payoff is their first trip to the postseason.
They'll take on Kutztown, who rode the momentum of two close wins early in the season over Cal and Shepherd to an undefeated regular season and PSAC East title. Kutztown built a lead against Slippery Rock in the league title game, only to see it slip away as they were outscored 16-0 in the fourth quarter to fall 37-35.
This is the second straight year that Kutztown will host a G-MAC foe in the postseason as they fell 40-26 to Hillsdale in last year's opening round. The Bears had built a 20-3 lead in that game but were overwhelmed by Chance Stewart and Trey Brock in the second half.
Tiffin's defense will need to bounce back after struggling down the stretch, surrendering 35, 24 and 45 points in its final three games. Findlay amassed 529 yards of offense, throwing for 427, which really surprised me. The Dragons did limit the damage on the ground, holding the Oilers to just 102 yards rushing, and dominated the end of the second quarter to put Findlay in a hole.
They will face one of the most dynamic players in the region in Kutztown quarterback Collin DiGalbo, who has thrown for 2,465 yards and 26 scores while running for 522 yards and 10 more touchdowns. He torched Hillsdale in the loss last year, and spreads the wealth to his receivers, as six players have at least 22 catches and 300 receiving yards on the season.
Kutztown's offense is averaging almost 38 points and 450 yards per game, and the defense has been no slouch, either. The Bears are holding foes to 17.6 points and 309 yards of offense per game, including just 3.0 yards per carry, though Slippery Rock was able to put up almost 500 yards on them last week. KU has also forced a whopping 29 turnovers (17 interceptions and 12 fumble recoveries) and forced 22 fumbles overall on the season.
While Nick Watson may not be as dynamic of a runner as Slippery Rock's Roland Rivers, I think the Dragons offense can find some success against Kutztown. KU also allowed 457 yards to Shepherd earlier in the season, including 386 in the air, and Tiffin's offense has been pretty prolific throughout the season. Add in the threat of the ground game with JaQuan Hardy, who has rushed for over 1,400 yards this season, and I like the Dragons' ability to move the ball in this game.
I wouldn't be surprised to see this one turn into a bit of a shootout with how terrific both of these offenses have been, and with both defenses struggling at times against other high-powered offensive attacks. The last two years, G-MAC teams have gone on the road to score first round upsets (Findlay at Shepherd in 2017, Hillsdale at Kutztown last year), and we'll see if the Dragons can make it three in a row.
FINAL THOUGHTS ON THE REGIONAL SELECTIONS
I don't think there was any surprise in how the committee seeded the teams for the postseason. With Urbana and West Virginia State bowing out, it opened the door for the PSAC to get five teams in, leaving the G-MAC and MEC as one-bid leagues, and shutting out the NE-10.
I still don't believe Tiffin should have been seeded behind two-loss Shepherd or West Chester. They have the advantage in every column except the weighted strength of schedule. Ohio Dominican remained in front of Shepherd and West Chester in weighted strength of schedule, but had two less wins on its resume.
So, again, to the committee – which is more important? The total number of wins? If so, put Tiffin in front of the two-loss teams. Or if its strength of schedule, then put Ohio Dominican in there – not to mention that ODU beat Shepherd head to head on the road. Why even play the games if that result doesn't matter?
Here's how my final top 10 would have looked…
Slippery Rock
Kutztown
Notre Dame
IUP
Tiffin
Ohio Dominican
Shepherd
West Chester
Cal
Findlay
Ohio Dominican will hit the field one more time in the inaugural American Crossroads Bowl in Hobart, Ind., on Dec. 7, as the Panthers will take on GLVC foe Truman State. The Bulldogs finished 9-2 and registered their most wins in a season since 1992.