D2Football.com Top 25 Poll
October 10th, 2022 10:00am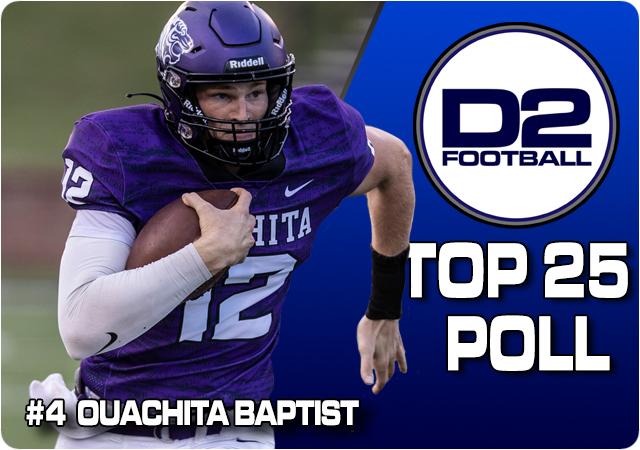 The top six teams remained the same in the D2Football.com Top 25 Poll, setting up next Saturday's 1 v. 2 matchup between Grand Valley and Ferris State.

Northwest Missouri fell to number-20 and West Georgia to number-25 after losing to ranked teams last week.

Notre Dame and Saginaw Valley fell out of the poll. Lenoir-Rhyne and Newberry entered.

20
Northwest Missouri
4-2
10
21
Texas A&M-Kingsville
6-0
23