D2Football.com Top 25 Poll
October 24th, 2022 5:00pm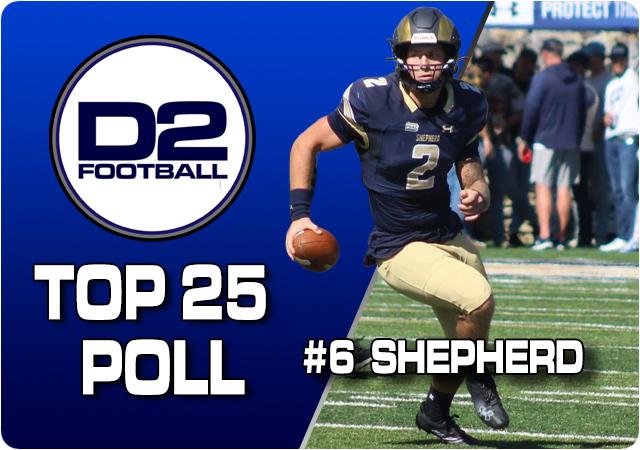 The members of the Top 10 in the D2Football.com Poll remained the same, although the order changed slightly.

Sioux Falls and Texas A&M-Kingsville dropped following losses last week. Augustana and Lenoir-Rhyne dropped as a result of their losses.

Davenport is ranked for the first time this year while New Haven returns to the poll.

14
Northwest Missouri
6-2
16
22
Tesas A&M-Kingsville
7-1
18