CIAA Week 3 Preview
September 17th, 2021 2:00pm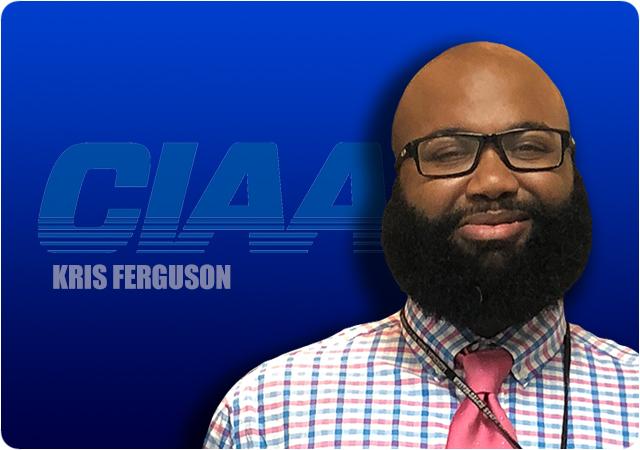 Teams are still figuring it out. The conference had two surprising near wins in week 2, namely Virginia State falling to Ohio Dominican by three points, and Shaw suffering a similar fate by two points against FCS-grade Davidson. Both schools are breaking in new quarterbacks while featuring stout defenses that kept them in games. Virginia State was able to move the ball at times against ODU, but yards through the air came via big chunk plays. That productivity came at a cost, as VSU struggled in the redzone in what turned out to be a winnable game. Shaw went toe to toe with Davidson, but a combination of costly penalties and turnovers on promising drives made the difference. Both schools had a final drive to take the lead, but just didn't have enough offense to bring it all together. While both are 0-2 to start the season, it would be unwise to look beyond them when conference play starts especially given the vast improvement from Week 1 to Week 2.
Elsewhere in the conference, Bowie State picked up a big out of conference win versus Saginaw Valley State, and Chowan (!) is now 2-0 for the first time since 1999 by downing its second-straight SAC opponent (Tusculum) on the road.
The rest of the conference took a wide variety of losses. Elizabeth City State ran out to a fast start before being dismissed by upstart Bluefield State. Where are the paper bags to put over thine head? Allen similarly dropped Johnson C Smith late, and Savannah State ran Livingstone off the field (literally, with 318 rushing yards and over 500 yards of total offense). Fayetteville State couldn't keep up with Wingate (in other news, the sky is blue, and water is wet), and WSSU got back on the quarterback carousel to start the season (but they FINALLY have a kicking game). Lincoln dropped one of their potential winnable games to Central State.
That brings us to week 3, as I present to you the games in order of interest:
Idle: Virginia State, Fayetteville State, and St. Augustine's. Before you even ask, these three schools will play each other in crossover or divisional play.
#22 Bowie State (1-1) at New Haven (1-0): After a week off, New Haven gets back to business by hosting Bowie State. UNH is one of those consistent teams with a constant philosophy. They are balanced at rushing and passing. I'm really surprised that UNH didn't beat their Week 1 opponent, Franklin Pierce, by more than 16 point though. FPU, if you're not familiar, moved to Division II in 2019 and hasn't won a Division II game since making the move. UNH also went 1-3 in the redzone, and that's surprising when you see that they racked up 508 yards. BSU will have their work cut out for them, but it seems like the Bulldogs having played a second game may be an advantage for them against a UNH club looking to take another step forward. I think Bowie's defense is going to be able to slow UNH, while the offense has the tools to put up some good offensive numbers, even on the road. Advantage: Bowie State.
Chowan (2-0) at Erskine (0-2): The Erskine College Flying Fleet soar into Murfreesboro, North Carolina to take on an offensively hot Chowan team. As good as they have been on the road, Chowan typically plays its best ball at home. Erskine is averaging 26 points a game. Chowan has scored more than 30 points in both of their games. Watch out for what looks to be a rebuilt running game for CU to accompany a one-two punch of Imeek Watkins and Laurence King at the wide receiver spots. I imagine the improved defense, especially the defensive line, to disrupt Erskine's playmaking ability too. Advantage: Chowan
Central State (1-1) at Shaw (0-2): Central State's offense has not been an object of beauty, but that isn't really needed when you're playing Lincoln. Shaw is a much tougher out than both of Central State's games, and I expect to see big numbers for Shaw in this game. Particularly noteworthy should be what CSU's run defense looks like given how Kentucky State ran for 322 yards and didn't complete a single pass in week 1. Lincoln's rushing game just isn't enough to challenge Central State. But Shaw's is. Advantage: Shaw.
The Parity Games!
Livingstone (0-2) at Allen (1-1):
Key notable statistics: Livingstone is dead last in total offense in the country. The CIAA normally has a team near the bottom of this statistic when compared to schools nationwide, but its surprising to see that its Livingstone at the bottom. Also, LC is averaging five points a game. Allen has yet to attempt an extra point attempt. This game should be close, but where's the offense going to come from in this game of relative parity? Advantage: Allen
Bluefield State (1-1) at Johnson C Smith (0-1)
In its next step on the CIAA tour, the BSC should be delivering the Blues to JCSU. Mainly because BSC does know how to score some points and wrack up yards. JCSU's defense may not be able to keep up. This game is another game of relative parity. Advantage: Bluefield State
In the other corner, featuring the lack of parity - The FCS Games +1
Good for us, not for them: Virginia University of Lynchburg at Virginia Union - After a tough two weeks, look to VUU to get back on track in a big way against an overmatch opponent. VUL has already given up 50 points in its first two games. Advantage: Virginia Union
Ugly: Winston-Salem State at North Carolina Central – How many quarterbacks will WSSU play this week? Can it actually score a touchdown? Advantage: NCCU
Uglier: Elizabeth City State at Norfolk State – Don't be surprised if ECSU doesn't score until late in this old school rivalry game with a former CIAA school. Advantage: NSU
Ugliest: Lincoln at Gardner Webb – This game seems so unnecessary. I guess its all about the money? Advantage: G-W
You can follow me @d2kferg on Saturdays as I try to entertain and inform you about games. Its going to be another fun weekend.