G-MAC Week One Preview
September 2nd, 2019 12:00am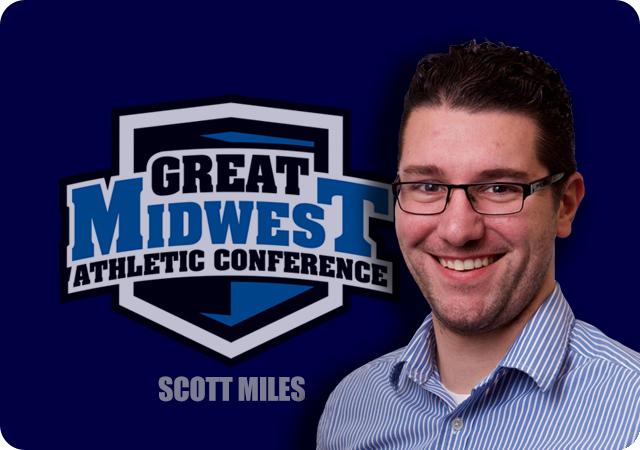 After months of anticipation, the new season officially kicks off on Thursday as the G-MAC will have three teams in action (Alderson Broaddus, Findlay and Lake Erie.) The rest of the league slate will begin on Saturday. Here's a look at the matchups in store this week, and if you missed my season preview from last week, click here.
Findlay at #2 Ferris State (Thursday, 7:30 p.m.)
The Bulldogs enter the season ranked No. 2 in the nation following a national title game appearance in 2018, but they have a question mark at quarterback as reigning Harlon Hill winner Jayru Campbell might be out with injury. He's still listed as the starter on the two-deep, but those are typically less accurate than most weather forecasts.
Even if Campbell is unavailable, the Bulldogs still have loads of talent and a backup quarterback in Travis Russell that they are very comfortable with. Ferris' offensive line averages about 300 pounds and they have plenty of speed at the skill positions. Meanwhile, its defensive front seven is big and the secondary is slated to start four seniors.
These two teams matched up last year and Ferris ran away with a 59-13 victory in Big Rapids. Findlay must rely on Brian Benson and its own experienced offensive line to help control the clock and slow the game down. The Oilers muffed a punt early in the game as well that led to Ferris' first touchdown, so they must protect the football and might need a dynamite special teams play (or two) as well to hang in this one.
Michigan Tech at #18 Hillsdale (Saturday, 1 p.m.)
The Huskies have slumped the past several years but will still present a tough test for Hillsdale in the opener. These two teams matched up last year and Tech took an overtime victory in Houghton after the Chargers missed an extra point to extend the game.
Tech returns its starting quarterback in Will Ark, his top two wideouts, the starting running back, and three offensive linemen. The Huskies also have good experience back on defense, particularly in the secondary, but they will look to improve on a showing in which they allowed 412 yards and nearly 27 points per game.
Hillsdale will be breaking in a new quarterback and a handful of new receivers, but with a strong offensive line and running game, the offense can find success against a Tech defense that surrendered nearly 200 yards rushing per game last season. The Charger defense should be solid again in 2019 as they bring back plenty of pieces from a unit that allowed less than 20 points per game. I'd expect this to be a low scoring affair with both teams leaning heavily on the run game.
Ohio Dominican at Shepherd (Saturday, 1 p.m.)
This contest could be the top game of the week, featuring two teams that have been perennial playoff contenders. Shepherd will be entering its first season in the PSAC after largely dominating the WVIAC/MEC for much of the last decade. The Rams are projected to finish second in the PSAC East race this season.
The offense will lean heavily on sophomore Tyson Bagent, who threw for just over 300 yards per game in his rookie campaign, including 29 touchdowns. The Rams offense, which averaged nearly 35 points and 438 yards per game, will be replacing their top two receivers and running backs, however. The Rams defense put up stout numbers, yielding just 290 total yards per game, and held teams to just 119 yards rushing per game.
Turnovers were the big story for the Rams in their losses to Notre Dame, Fairmont State and Virginia-Wise last year, as they coughed the ball up 10 times in those three games without creating one themselves. ODU's defense returns several playmakers and the Panthers turned the ball just 14 times last season, and ODU must capitalize on those opportunities to score the road victory.
Tiffin at Northwood (Saturday, 1 p.m.)
The Timberwolves finished last season with a 3-7 record and were picked to finish eighth in the GLIAC this season. When these two teams matched up last year, Tiffin jumped to a 33-13 lead but had to hold off a fourth quarter comeback by Northwood to earn the victory.
Northwood's run-heavy offense was slowed last year as the Timberwolves managed just 3.3 yards per carry, and receiver Gary Landless, who had roughly half (565 yards) of the team's 1,163 passing yards, has graduated as well. Though they don't like to throw, Northwood needs to have some level of threat in the air to give the ground game space to operate.
Defensively, Northwood allowed 36 points per game and over 420 yards per contest in 2018. Teams ran for over 200 yards per game against them, so look for Tiffin to try to establish running backs Kyle Brunson and JaQuan Hardy early and often.
Glenville State at Alderson Broaddus (Thursday, 7 p.m.)
The I-79 Barrel Classic kicks off the season for these West Virginia rivals, a game in which AB scored a 45-17 victory last season. The Pioneers were projected to finish seventh in the MEC this season after a 5-6 campaign in 2018.
AB more than doubled up on Glenville in yardage last year (540-256), though the Pioneers have a new coach in Mike Kellar. They'll bring back experience on offense, headlined by running back Mario Pender (1,056 yards, 7 TDs), receiver Javon Butler (825 yards, 8 TDs) and quarterback Jaylen McNair (1,919 yards, 17 TDs). On defense, middle linebacker Dominic Cizauskas returns after a season in which he registered 134 tackles.
The Battlers will lean on quarterback Joe Czelusniak, a veteran offensive line, and its stable of running backs to get points on the board. Defensively, they'll look to get after McNair as the Pioneers are starting three freshmen and a sophomore on the offensive line.
Walsh at Duquesne (Saturday, 4 p.m.)
This is a tough matchup for the Cavaliers as they square off against an FCS opponent that reached the second round of the playoffs last year. The Dukes were picked to repeat as Northeast Conference champs this fall and closed last season ranked in the FCS Top 25.
Running back A.J. Hines ran for 1,520 yards and 15 TDs last season and quarterback Daniel Parr threw for 2,447 yards and 20 TDs. Duquesne ran for nearly 180 yards per game last season.
Walsh might be able to find some success running the football against the Dukes. The Cavaliers return star back Koby Adu-Poku, and Duquesne surrendered 182 yards per game and 5.0 yards per carry in 2018. Duquesne's defense also generated just 19 sacks in 13 games last year.
Concordia (Mich.) at Kentucky Wesleyan (Saturday, 2 p.m.)
An NAIA program, Concordia had a breakthrough 2018 campaign, finishing with a 10-3 record. The Cardinals will enter the season ranked No. 6 in the NAIA.
Concordia sported a balanced offense in 2018, averaging around 200 yards on the ground and in the air. They also turned the ball over just 14 times in 13 games. They'll need to replace star back Joe Conner (1,445 yards, 18 TDs), but do return quarterback Roger Engle (2,254 yards, 14 TDs) and top wideout Roderick Dailey. The Cardinals were stout on defense last fall, allowing just 17 points and just over 300 yards per game, and though they graduate their top two tacklers, the team picked off 23 passes last season.
This will be a tough test for a Kentucky Wesleyan program that will feature plenty of new faces, along with a new coaching staff. The Panthers do bring back four-year starter Mike McGee at quarterback and running back Corey Johnson and we'll wait to see what new wrinkles Craig Yeast has been able to implement for KWC.
Lake Erie at Mercyhurst (Thursday, 7 p.m.)
Mercyhurst finished with a 5-6 record last season and had close losses to Hillsdale (14-9) and Tiffin (24-20) to start its season. The Lakers were picked to finish fourth in the PSAC-West standings this fall.
Mercyhurst returns 15 starters (seven on offense, eight on defense) to the mix this season. The Lakers will look to improve on an offense that scored just 19.6 points per game, though tailback Garrett Owens (995 yards, 6.5 yards per carry) will be back to help lead that side of the ball. The defense was stingy though, allowing just 331 yards per game and 20 points per contest, and will return leading tacklers Jake Tarasovitch and Corbin Kessler.
We'll see what strides Lake Erie has made in its first offseason under new head coach Reilly Murphy. The Storm had to rebuild its roster from the ground up and there should be plenty of excitement in Painesville for the new season to kick off.