GAC Week One Wrap Up
September 4th, 2023 5:00pm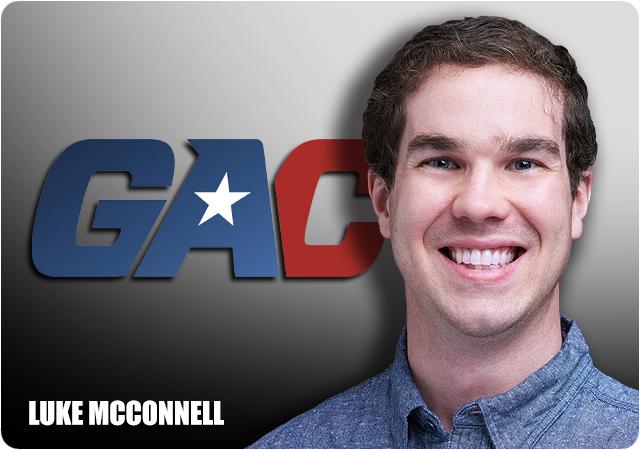 Week one in the Great American Conference went (mostly) according to plan. There is still a lot of learning to do across the league, but after one slate of games, the picture has become a little clearer for all of us.
Let's get into the notes from week one.
Final Scores
Harding 53, Southern Nazarene 20
Ouachita Baptist 38, Southwestern OSU 14
Arkansas-Monticello 49, Northwestern OSU 24
Southern Arkansas 34, Southeastern OSU 19
Oklahoma Baptist 23, Arkansas Tech 21
Henderson State 41, East Central 13
Contenders Look the Part
Ouachita Baptist, Harding and Henderson State all picked up big wins on Thursday night. The Tigers went to the air to take care of business against Southwestern Oklahoma State. Harding relied on its defense to force six turnovers against Southern Nazarene and held quarterback Gage Porter in check all night. Henderson State took a bit to get going against East Central, but eventually pulled away without any issues. We knew these three teams would be a level above everyone else in the league (again), and week one did nothing to dissuade us from that theory.
New Quarterbacks
Six teams came into Thursday with a quarterback who played sparingly last year, or an entirely new quarterback. Here's how they fared.
Arkansas Tech- Taye Gatewood, 14-of-20, 201 yards, one touchdown
Hunter Loyd, 4-of-12, 35 yards, one interception
Oklahoma Baptist- Aidan Thompson, 16-of-24, 199 yards, one touchdown
East Central- Traair Edwards, 19-of-27, 196 yards, two touchdowns, 13 carries, 54 yards
Jaiave Magalei, 6-of-12, 30 yards
Southeastern OSU- Bryce Fields, 10-of-27, 211 yards, two touchdowns, two interceptions, 12 carries, 28 yards
Northwestern OSU- Caleb Deal, 9-of-22, 99 yards, one touchdown, one interception
Southwestern OSU- Scott Pfeiffer, 11-of-23, 131 yards
Oklahoma Baptist was the only school to pick up a win on Thursday of the six teams.
Reasons For Optimism
-East Central and SWOSU defense holding Henderson State and Ouachita Baptist to just 3.0 and 3.1 yards per carry, respectively. For teams needing to rely on defense with rebuilt offenses, that's a great start.
-Arkansas-Monticello brought back its top four receivers from 2022 and none of them was named Nick Howard. All Howard did against Northwestern OSU was snatch six passes for 140 yards and three touchdowns. Demilon Brown has himself some weapons!
-Oklahoma Baptist had 22 turnovers last year, but started the year with a goose egg in the turnover department against Arkansas Tech. Great start for the Bison offense.
Reasons For Concern
-Six turnovers for a Southern Nazarene offense that returns nearly everyone from last year's recording-setting offense. Certainly an elite Harding defense played a role in that, but still something to keep an eye on.
-It might depend on what side you take on this, but rushing offense was down across the league on Thursday. Six teams averaged over five yards per carry in 2022. Exactly zero hit that mark in the first game of the season. Interesting development for sure, given how many teams rely on the run in the GAC.
League Leaders
-Passing yards- UAM QB Demilon Brown- 388 yards, four touchdowns
-Rushing yards- NWOSU RB Darian Gill- 18 carries, 116 yards
-Receiving yards- UAM WR Nick Howard- six receptions, 140 yards, three touchdowns
-Tackles- SWOSU LB Logan Monroe- 13 tackles
Prediction recap: 5-1
A respectable start. Oklahoma Baptist pulling off the home win over Arkansas Tech prevented a perfect week.