SAC Week One Preview
September 3rd, 2019 6:00pm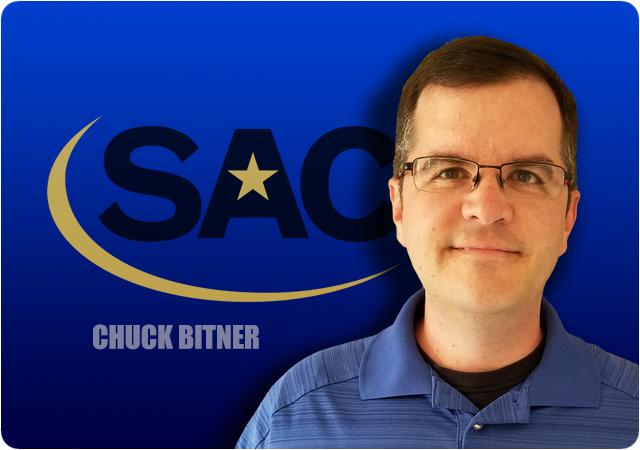 The 2019 SAC football season kicks off this weekend with four games on Thursday night and five on Saturday. If you're anything like me – and I don't recommend that – you're chomping at the bit for it. Labor Day weekend was fun. There was lots of football to be enjoyed and in a sense, it was bonus football weekend because we could enjoy all the D1 football games without being distracted by the passion and the drama that comes out of our loyalties to the SAC schools. But it definitely felt like something was missing. Now our time has come and the season kicks off for real on Thursday night!
Week one has a full slate of very interesting games. On the surface, a few games look like they may not be very competitive but we don't really know that. It's the beauty of week one. We only know what we think we know. Its been almost nine months since most of the teams took the field against a real opponent and lot can change in nine months. Remember we all thought LR would get crushed at West Alabama last year?
Before diving head first into week one, make sure you're up to speed on how things look for each team as camps opened up a few weeks ago. If you missed my preseason column, you can find that here: 2019 SAC Football Preview
Now lets get this season started!
Thursday, September 5
West Florida at Carson-Newman 7:00
The Eagles and Argos open the season against each other for the second year in a row. Last year, Carson-Newman traveled to Pensacola to face West Florida on the baseball diamond in Blue Wahoos Stadium in front of a national television audience. It was the premier game of week one in Division II. West Florida was the national runner-up in 2017 and Carson-Newman was widely accepted as the front runner to win the SAC and make a deep run in the playoffs. This year's game will not carry the same backstory, but it will be every bit as important and will be a huge week one test for both teams.
West Florida was picked to finish fourth in the preseason GSC poll after a 6-5 record in 2018. Carson-Newman has been projected to finished second in the SAC. The thing to worry about with West Florida is simply the overall talent level on the team. They have tremendous talent to draw from in Florida, Georgia and Alabama in recruiting cycles and they also have numerous transfers on the roster. The current team has 15 players that joined from Division 1 programs and a slew of others from junior colleges. Surprisingly, only three members of the team were selected to the preseason All-GSC team.
A new year means two completely new teams, but I do think Carson-Newman will be able to have success against West Florida's defense. The Eagles did rush for 333 yards last year. They were not able to make any plays in passing situations (only 14 yards for the game) which really hurt, but at home with all their veteran play makers, I think the offense will be much further ahead of where it was in week 1 last year. Ball security will be critical. West Florida defenses are very good at taking the ball away.
For the Argos offense, Sam Vaughan should be the starter at quarterback. He played most of last year after starter Mike Beaudry (now the starter at UConn) was lost for the season against the Eagles. He will be challenged in camp by several others including Colorado State transfer JC Robles. One key note that could be a factor in West Florida's preseason prep is the departure of OC Jammie Deese. He had been UWF's only offensive coordinator, making the move from UNCP with Pete Shinnick. Deese left the team shorty before camp opened for personal reasons.
I think Carson-Newman gets a close win at home to kickoff what should be a big season in Mossy Creek.
Carson-Newman 24 West Florida 20
Newberry at North Greenville 7:00
This is the most interesting game of week one in my opinion. Both teams are in very similar situations. The Crusaders and Wolves were playoff teams in 2016 but have endured back to back losing seasons since then. Newberry is trying to reassert themselves as a premier team in the SAC while North Greenville is trying to claw its way to the top half of one the most competitive conferences in Division II. Neither team can afford a third straight losing season but the schedules don't get any easier and starting with a win in this game is critical. One game never defines a season, but it's very possible that the outcome of this game could chart the course for both teams.
Newberry's struggles over the past two years are mostly attributed to offensive inconsistency. The same can said for North Greenville. Rushing offense was their weakness las year with only 82 rushing yards per game. The Crusaders will be working to improve that, but will also be handing the reigns to a new starting quarterback. Logan Byrd is likely to be the man under center and his dual threat capabilities can also help bolster the running game. Byrd was originally a UNC commit and spent last year at Arizona Western JC. London Johnson is also a D1 transfer from Charleston Southern competing for playing time. The offensive line for NGU has some rebuilding to do and that could play to the advantage of a Newberry defense that always has a strong rotation in the defensive front.
Both teams have a lot to prove. The defenses should be solid and the offenses really need a good start to the season. Newberry really needs this game but I think playing at home is just enough of a difference to swing the game in NGU's favor.
North Greenville 20 Newberry 17
#23 Wingate at Johnson C. Smith 7:00
Wingate opens the season with local rival Johnson C. Smith for the fifth consecutive year. The Bulldogs have won the last four meetings and should make it 5 for 5 Thursday night in Charlotte. JCSU has been picked to finish last in the CIAA south division and was slotted 11th out of 12 teams in the overall conference rankings. The Golden Bulls were shut out of the preseason All-CIAA team, which isn't shocking since it is primarily a roster of freshmen and sophomores.
Wingate should be able to win this game by controlling the line of scrimmage. JCSU has a good athlete at quarterback in Antonio Wallace but his supporting cast is very young. The Bulldogs have some new bodies they'll be working into the defensive line rotation so this will be good opportunity for them to find their footing. Offensively for the Bulldogs, I would expect a rush-heavy game plan behind their big offensive line. Nijere Peoples and Dom McNeil should both run for more than 100 yards.
Wingate 37 Johnson C. Smith 13
Tusculum at Delta State 7:00
Tusculum has been on the cusp of a winning season for a couple of years and this year's team should be the one to do it. Starting off on a winning note is not going to be easy as the Pioneers open with a pair of GSC powers in Delta State and West Alabama. Thursday night's opener in Mississippi is a challenge, but also a great opportunity. If Tusculum can win this game on the road, it will serve notice to the rest of the league that the Pioneers are ready to challenge for a championship.
It will not be easy, but this is a winnable game for Tusculum. The Statesmen have been inconsistent in recent years and are coming off a 2-8 campaign, with their only wins over hapless Shorter and 3-7 Mississippi College. Tusculum has the defense to hold up in this game. They must be prepared for dual threat QB Patrick Shegog who passed for 1700 yards a year ago and also led the Statesmen in rushing. I think the Pioneers have a chance to make DSU one-dimensional by being stingy in rush defense. If they can do that, their very experienced secondary may have a shot to create some turnovers from a DSU offense that tossed more INTs than TDs last year. The Pioneers need their interior linemen to be disruptive and they have the bodies to do that, even against a pretty good looking O-line at Delta State.
The big question for Tusculum is what kind of offense they come out with. We know they have a solid O-line and some decent running backs. Redshirt freshman Joaquin Colllazo will get the start at quarterback. It will be his first collegiate action, but he certainly looks the part at 6'3" and he is coming off a highly accomplished high school career. If he delivers, he'll be the difference maker this offense has been looking for. If he struggles. fellow R-Fr Byce Moore is slated as the back up.
I may be optimistic, but I think Tusculum gets the big win they need to get them on pace for a winning season.
Tusculum 21 Delta State 20
Saturday, September 7
Chowan at UVa-Wise 12:00
UVa-Wise will play their first game as a SAC member on Saturday hosting Chowan from the CIAA. Based on what we saw from both teams last year, this is a strength-against-strength and weakness-against-weakness matchup. Chowan has one of the region's top quarterbacks in Bryce Witt. In ten games last year, Witt passed for exactly 2700 yards and 27 touchdowns, with completion percentage of 61.92. Leading rusher Tyrell Freeman is also back. He averaged 129 rushing yards per game. These two weapons will be a big rest for a Cavalier defense that was among the nation's elite in 2018. They especially strong in the secondary and will be a big challenge for Witt. The Hawk's averaged more than 40 points per game last season, but the Cavs were 24th in the country in scoring D.
Chowan's offense against the UVa-Wise defense will be fun to watch but when possession exchanges, I don't know what we're going to see. The Cavs were inconsistent all year and have some questions coming into the new season. They have competition at quarterback and running back and we may not know who will start until game time. The Hawks were pretty weak on defense, allowing 36 points and 417 yards of offense per game.
It will be a good test for a solid UVa-Wise defense and hopefully an opportunity for a maturing offense. In a toss up game like this, I like the experience of a proven, senior quarterback like Bryce Witt to be the difference.
Chowan 31 UVa-Wise 21
#14 West Georgia at Catawba 12:00
Catawba is coming off a difficult season that was full of injuries along the way to a 4-7 record. They need to bounce back in a big way and there would be no better way to start than upsetting West Georgia, who is ranked #14 in the D2Football.com preseason poll. Unfortunately, the Indians do not have a good recent history with UWG, losing the last three contests by point margins of 31, 20 and 29. If this year's team is going to break that trend, they will need the defense to rediscover its form. West Georgia has an experienced quarterback in Willie Candler who is entering his fifth year in the program and third as starting quarterback. He has passed for more than 6300 yards and 60 touchdowns in his career to date. He presents a big challenge for a Catawba defense that will be trying to rebuild after a bad 2018 season in which they allowed 427 yards per game.
The Catawba offense will be without a few key leaders from last year, but QB Ken Avent should be in better position entering 2019. He was pressed into service as a backup in 2018 but has spent the entire offseason working out as the starter. It his time and his team now, so look for a lot of improvement from him. Catawba has a home run hitter in Will Sweeper and if they could hit a few big plays with him, it will help open up the running game against a strong front seven in the Wolves' defense.
I think Catawba can be much more competitive with West Georgia this year but I'm afraid the end result will be familiar. As I said about Chowan, In an early season match up like this, I like advantage of having a battle tested senior quarterback like Candler.
West Georgia 31 Catawba 20
Mars Hill at VMI 1:30
Playing on the road at an FCS opponent is usually a predictable loss. If the team plays well, avoids injury and brings back a nice check, that's about as much as you can hope for. Mars Hill does have an opportunity to shoot for more in their trip to Lexington. VMI has only one victory over the past two seasons. They have faced two SAC teams during that time with a loss to Catawba in 2017 and a slim victory over Tusculum in 2018. The Keydets have really struggled on defense in recent years and were one of the worst in nation at any level in scoring defense, allowing 48 points per game. That plays to the strengths of Mars Hill's offense, which has one the region's top play makers in Craig Rucker. If the Lions get a solid day under center from their new starting QB, I think they can score some points. The defense will have to play well though. VMI moved the ball well in several games last year and finished the year with nearly 3500 passing yards. Returning QB and preseason All- SoCon selection Reece Udinski accounted for most of that. Javeon Lara is his top target and a first team All-SoCon receiver. Mars Hill's defense closed 2018 on a high note but they'll have their work cut out for them to contain this duo. VMI also has the advantage of a full game's worth of experience. They played at Marshall last Saturday. I think the Lions can have a good day, but VMI will get the win.
VMI 42 Mars Hill 21
St. Augustine's at #15 Lenoir-Rhyne 6:00
Lenoir-Rhyne kicks off its 100th season of football as the defending SAC champion and preseason favorite to repeat. St. Augustine's was 2-7 in 2018 and has been picked to finish 4th in the six team CIAA South division. St. Augustine's will be the first CIAA opponent the Bears have faced since a 34-9 loss to Virginia State in the 2016 opener. St. Aug wasn't especially potent on offense in 2018, averaging just more than 16 points per game. Its looking like the Falcons will have a new starting quarterback with D'ontre Gillard taking most of the first team reps in preseason scrimmages. The Falcons should have a solid offensive line with some veteran experience. With Gillard seeing his first collegiate action, expect the Falcons to have a game plan featuring RB Jeremiah Miller, who was the team's leading rusher last year. Defensively, its not really clear what St. Aug has coming back from a unit that gave up 387 yards and 34 points per game. They'll have their hands full with LR's diverse offense that has veterans and playmakers at every position. This really should be a mismatch. As long as the Bears prepare well and stay focused in front of what should be a big crowd for the Saturday night opener, this shouldn't be close.
Lenoir-Rhyne 45 Saint Augustine's 13
Limestone at #25 West Alabama 6:00
West Alabama was a playoff team a year ago, while Limestone was winless. On the surface it would seem this is likely to be an early season mismatch. However, don't forget that Limestone very nearly pulled of an upset when these two faced in each in week four last year. The Saints battled the Tigers to a 13-13 tie at the half, and managed to maintain the draw until the Tigers booted a 45 yard field goal on the final play of the game. Speaking of last year, it was exactly a year ago that Lenoir-Rhyne traveled to UWA with no one giving them a shot at being competitive. The Bears lost, but very nearly shocked the home team. I don't expect Limestone to win but I do think they can have a good showing as long the defense can make some stops. The Saints fielded one of the worst rush defenses in the nation a year ago and that does not bode well in this match up. UWA will have a new starting quarterback, but he will work behind an offensive line that returns five starters, including a pair of first team All-GSC selections. The Tigers also have a pair of receivers and a tight end that combined for 154 receptions last year.
The Saints have some veteran linebackers and DBs but I think the line of scrimmage is a mismatch in favor of the Tigers. For Limestone to have a shot, they must be able to create turnovers. The Saints have some good skill players on offense and I think they have a chance to score some points. Every stop the defense makes will be big and if they win the turnover battle, they can stay in the game. A win is unlikely, but I'm hoping to see some signs that this is an improved Limestone team. Getting the defense off the field on third down is one of thigs I'll be watching for.
West Alabama 35 Limestone 17
As always, you can send questions or comments to me at [email protected] and you can connect with me on Twitter @D2Chuck. Follow my SAC Football photos page for updates and check out games from the past three seasons.