SAC Week 10 Preview
November 4th, 2021 2:00pm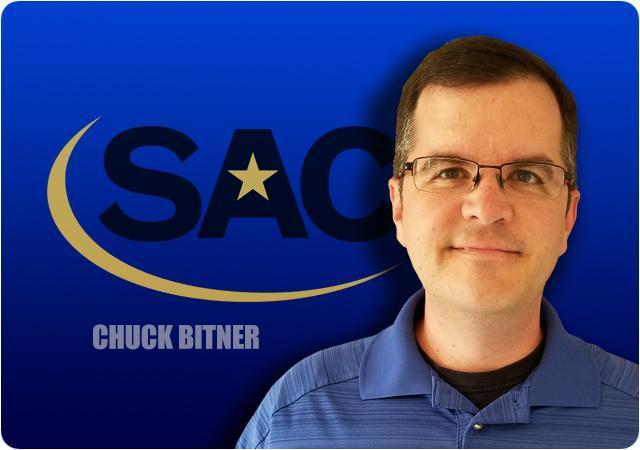 Regional Rankings
The second round of regional rankings came out this week and once again, three SAC teams made the Super Region Two Top 10. There was one major shift with Wingate falling out of the rankings following their loss to Lenoir-Rhyne. The Bulldogs had entered the weekend ranked sixth. Because of the win and the bump in strength of schedule, Lenoir-Rhyne appears in the rankings this week in the 10th spot, while Mars Hill and Newberry each moved up one position. Here is a look at the SR2 Top 10.
| | | | | |
| --- | --- | --- | --- | --- |
| Rank | Team | D2 W/L Record | D2 Weighted OWP | Results against D2 teams above .500 |
| 1 | Valdosta State | (8-0) | 0.643 | (5-0) |
| 2 | Bowie State | (8-0) | 0.508 | (4-0) |
| 3 | Albany State | (8-1) | 0.527 | (2-1) |
| 4 | West Florida | (6-1) | 0.525 | (1-1) |
| 5 | West Georgia | (7-2) | 0.541 | (1-2) |
| 6 | Mars Hill | (6-2) | 0.530 | (3-2) |
| 7 | Newberry | (7-2) | 0.528 | (3-1) |
| 8 | West Alabama | (6-2) | 0.541 | (1-1) |
| 9 | Savannah State | (7-2) | 0.531 | (2-2) |
| 10 | Lenoir-Rhyne | (6-2) | 0.503 | (2-1) |
I don't have any real complaints about the rankings yet, but West Georgia is interesting. I was anticipating that they could land anywhere from 5th to 8th after the two point loss at Valdosta State, but the interesting thing is, UWG also has a head to head loss to West Alabama. Considering that UWA and UWG are almost completely equal in most of the criteria, and West Alabama has the head to head win on the field, I don't know how you place West Georgia at five and West Alabama at eight. Subjectively, do I think West Georgia is a better team at this point in the season? Yes, I do. But we don't usually see evidence of subjectivity in these rankings. You can enter into similar arguments with Lenoir-Rhyne because they beat Mars Hill, who is ranked several spots higher. But in that that case, we also have to consider that Newberry has the advantage over LR, so even just within that three team cluster, there isn't a perfect way to stack rank them. All it really means is we have to let it play out a little further. Super Region Two has a TON of head to head results influencing these rankings and there will be more over the next two weeks.
As a reminder, if you're looking for a reference on how the D2 Football Championship selection process works, here is a Q&A that I wrote a few years ago and updated for 2021.
SAC Championship picture
With two weeks to go, the SAC championship is still up for grabs. Three teams still have a shot to win the championship outright and a fourth has an outside shot at earning a share of the title. The SAC does not apply any tie breaker criteria so if multiple teams tie for the best record, we'll have co-champions. Here are the championship scenarios.
Wingate: Despite the disappointing loss to Lenoir-Rhyne, Wingate still has the clearest path to an undisputed SAC championship. The scenario is simple for the Bulldogs. If they win the last two games against Newberry and Mars Hill, they will finish the season with the best record in conference and win the title outright. If they drop one of those games, they could still earn a share of the title as long as the team they lose to loses their other remaining game.
Newberry: To win the conference outright, the Wolves need to win the last two games and need Mars Hill to lose one. In that scenario, Newbery finishes 7-1 in the SAC and no other team would have fewer than two losses. There are also possibilities where Newberry shares the conference championship with another team with the same record.
Mars Hill: Mars Hill is in the same scenario as Newberry. They can claim the undisputed SAC championship by winning the last two and getting an assist from Wingate or Limestone knocking off Newberry. Scenarios exist where they could be co-champs.
Lenoir-Rhyne: The Bears could grab a share of the SAC title if…
Wingate beats Newberry and loses to Mars Hill
Newberry loses to Wingate and beats Limestone
Mars Hill loses to Tusculum and beats Wingate
Lenoir-Rhyne beats Catawba
In that scenario, Wingate, Lenoir-Rhyne, Newberry and Mars Hill all finish 6-2 in the SAC. There are some other less likely scenarios that could knock teams out, like Newberry losing to Limestone. But lets just go with this as the most likely path to a share of the title.
There could be some added variables IF Catawba is able to reschedule either or both of their cancelled games from earlier in the season. Lets deal with that if it happens.
Here is the schedule for week 10
UVA Wise (4-5, 3-4) at Catawba (5-2, 2-2) 1:00
UVA Wise snapped a three game losing streak last weekend with a fourth quarter come-from-behind win at Limestone. The passing game was surprisingly inconsistent, with Lendon Redwine hitting only 17 of 33 attempts, though he did fire three TD passes. As a team, the Cavs continued to struggle running the ball, averaging just 3.2 yards per carry. On the plus side, Jaevon Gillespie had a good day, averaging 5.8 yards per carry and accumulating 110 for the day, along with a touchdown...Catawba scored just 0:58 into their game against Tusculum and then converted two Pioneer turnovers into touchdowns to build a 21-0 lead before the homecoming crowd had settled into their seats. They would score only 10 more points over the remaining 52 minutes, but they held the lead all day and picked up a hard-earned win, despite posting more penalties (15) than first downs (14).
Catawba is still a little limited on offense, but they made some big plays rushing and passing last week against a decent Tusculum defense. And really the story of the day was a courageous performance by the Catawba D. They spent a lot of time in the Pioneers' backfield, which led to 7 sacks and directly contributed to all four Tusculum turnovers. I think that will be key this week as well. Wise has to throw the ball to win and I think Catawba will be successful putting pressure on their quarterback, Lendon Redwine. Catawba is an opportunistic team and a couple of turnovers can swing any game in their favor. If Wise can protect the quarterback and find a rhythm with the pass , they can win. They need to get Devin Heckstall involved and take advantage of the physical mismatches he brings to the field at 6'6".
What to watch: One of Catawba's weapons in a close game is K/P Clayton Crile. He leads the SAC in punting average (47 yards per punt) and his 47 yard field goal on the last play of the first half provided the final margin of victory over Tusculum.
The pick: Catawba
Tusculum (4-5, 2-4) at #6 (SR2) Mars Hill (7-2, 5-1) 1:00
Tusculum scored 21 unanswered points in the second half at Catawba last week but the horrendous first half was too much to overcome. The game was decided on their first two drives. They turned the ball over twice in their first seven offensive snaps, which set Catawba up with short fields and they took advantage. Two more turnovers later in the game (including one deep in Catawba territory) hindered the comeback and they also got flagged 13 times for 106 yards. The positive on the day was that Tre Simmons played the entire second half in relief of Ivan Corbin who played the first half on a hobbled lower leg. We'll see on Saturday, but I have to think the Pioneers will consider giving Simmons a bulk of the first team reps in practice this week....Mars Hill got a 10-year old monkey off their back by taking down Carson-Newman for the first time since 2011. Forty-nine points scored was a season high against D2 opponents. They did have to fight from behind though, and it was a little discouraging that they allowed Carson-Newman's offense to have its best rushing performance of the season. That was unexpected.
This should be a Mars Hill victory, but if Tusculum plays a cleaner game than they did last week, I think this will be a battle. Tusculum matches up well with Mars Hill in a lot of areas. Mars Hill wants to run the ball, but Tusculum can be very physical up front and they're also one of the best pass defenses in the league. If the Tusculum offense can avoid the mistakes they made last week, they can push Mars Hill and possibly pull of an upset.
What to watch: Turnovers. If Tusculum does not turn the ball over, this is a four quarter game that comes down to the last possession. If Mars Hill gets takeaways, they will pull away. I really believe Tusculum has the right matchups to win this game but to beat a winning team, they have to prove they can play clean, consistent football.
The pick: Mars Hill
Limestone (0-7, 0-5) at Carson-Newman (0-8, 0-5) 1:00
Limestone was close last week. They had a lead in the fourth quarter and could not quite hold it, but that might be enough of an emotional lift for them to practice well this week knowing that they are playing a team struggling as much as they are. Its hard to know what to expect when the two worst offenses in the league get together. In the nine team SAC, they are 8th and 9th in scoring offense and total offense, and 7th and 8th in rushing.
What to watch: I think this game comes down to which team is more emotionally ready. Carson-Newman is not used to being irrelevant in the conference race at this point in the season. I think Limestone will be a little more inspired.
The pick: Limestone
#10 (SR2) Lenoir-Rhyne (6-2, 5-2) at Barton (5-4) 4:00
Two months ago, this looked like a date on the calendar for Lenoir-Rhyne to get healthy, pick up an easy road win and get set for the post season. Now? I can't look at it as anything other than a life and death brawl. Lenoir-Rhyne is in week five of battling for their post season survival while Barton is fighting to earn a winning season in their first year of existence. It was never a given that Lenoir-Rhyne would be a championship team and sure bet for the playoffs, but I would have put much slimmer odds on Barton being a winning football team at this point in the season.
First of all, I'll say this. Whether its this week, next week or both, I think Barton will get the win they need to lock up a winning record. I'm not going to pick them this week, but if they pull of a win I certainly won't be shocked. That said, Lenoir-Rhyne is looking like a team peaking at the right time and they will also know very well that this an opponent they must respect. Barton struggled with a Tusculum passing game that was explosive and I think LR will find ways to be similarly dangerous.
What to watch: If we pretend Barton is a SAC team this year, this game features the top two rushing offenses in the league. Both averaging just north of 220 yards per game. Lenoir-Rhyne has the better rush defense , holding teams to just 85 yards per game (13th in the nation).
The pick: Lenoir-Rhyne
SAC Game of the Week
Wingate (6-2, 4-1) at #7 (SR2) Newberry (7-2, 5-1) 1:00
The last time Wingate visited Setzler Field with the SAC title on the line, Newberry won a thriller by a final of 27-22 to win an outright championship. The Wolves trailed by eight in the fourth quarter but rallied with 13 points in the final period. That is also the last time Newberry defeated Wingate in the fall season (The Wolves won at Wingate this past April).
The Wolves have been on a roll, winning four in a row and six of the last seven. Wingate has lost two of the last three and now faces two more really tough games to earn their way back into the playoff picture. The problem that Wingate has had in recent years is that they just don't seem to be able to muster enough offense in big games. I worry about that in this game as well. Newberry is number one in the SAC right now in scoring defense, total defense and passing defense. The good news for the Bulldogs is that they too have good defense, better than last week's 25 point loss would indicate. They got burned with LR's spread passing attack a few times but they held up well against the run. Newberry is not as explosive as LR and I think Wingate's D can keep this low scoring and give their offense opportunities.
What to watch: Wingate's offense has passed for more yards than it has rushed for in seven of eight games. I think they will need the tough rushing yards from Nijere Peoples to win this one.
The pick: Newberry
Questions, suggestions, comments, complaints? Email me at [email protected] and follow me on Twitter @D2Chuck