SAC Week Nine Preview
October 28th, 2021 3:00pm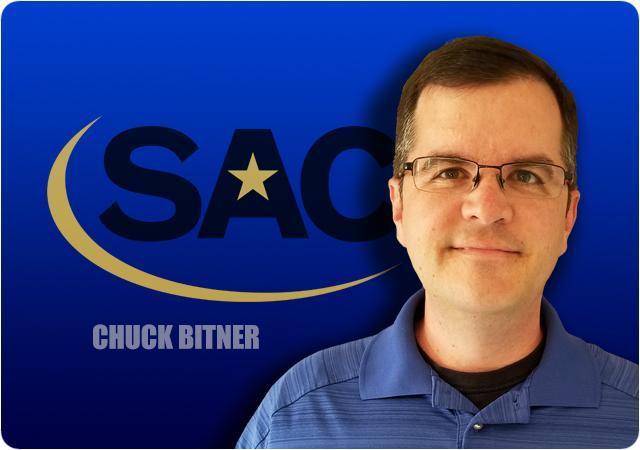 Regional rankings released
The first round of regional rankings came out this week and I was very pleased to see three SAC teams in the Top 10. I've been a little worried for the last few weeks that the SAC might be a one bid league this year and while that could happen, it looks promising for the SAC to have multiple playoff teams for a third straight year.
Before we look at the regional rankings here are a few basics to keep in mind regarding the Division II playoff format.
D2 Playoff basics
28 teams make the playoffs
The teams are selected regionally
There are four super regions that will make up four brackets in the tournament
The SAC is part of Super Region Two with the CIAA, GSC and SIAC
7 teams from each region will make the playoffs
There are no automatic bids
Teams are selected based on published criteria including but not limited to winning percentage against Division II competition, strength of schedule, head-to-head competition, results against teams over .500, and more.
The #1 seed in each region earns a first-round bye
The #2, #3 and #4 seeded teams in each region will host first round games
The remaining three teams in each region are unseeded and will be paired with a 2,3, or 4 seed in the first round. It is possible for an unseeded team to be moved to another bracket if it minimizes air travel.
After three rounds, the field will be down to the final four – one team from each bracket. Those four teams will then be re-seeded 1-4 and paired with #1 playing #4 and #2 playing #3.
The national championship will be held on Saturday, December 18 in McKinney, Texas.
Want to learn more? Here is a D2 Football Playoff Q&A that I wrote a couple of years ago and updated for 2021.
With that in mind, here is a look at the super region two rankings that were released on Monday, October 25. These rankings can and will change a lot over the next couple of weeks. We won't have a clear picture of who may be in or out until all the games have been played. But this is how the situation looks heading into week nine.
| | | | | |
| --- | --- | --- | --- | --- |
| Rank | Team | D2 W/L Record | D2 Weighted OWP & OOWP | Results against D2 teams above .500 |
| 1 | Valdosta State | (7-0) | 0.625 | (3-0) |
| 2 | Bowie State | (7-0) | 0.528 | (3-0) |
| 3 | Albany State | (7-1) | 0.541 | (2-1) |
| 4 | West Georgia | (7-1) | 0.510 | (2-1) |
| 5 | West Florida | (5-1) | 0.556 | (2-1) |
| 6 | Wingate | (6-1) | 0.486 | (2-0) |
| 7 | Mars Hill | (5-2) | 0.553 | (2-2) |
| 8 | Newberry | (6-2) | 0.536 | (2-2) |
| 9 | West Alabama | (5-2) | 0.564 | (1-1) |
| 10 | Fayetteville State | (6-1) | 0.431 | (1-1) |
Assessing the SAC contenders
I'm going to change up the format for the next couple of weeks to spotlight the SAC teams in contention for playoff spots.
#6 Wingate (6-1)
Wingate is in a good position. They have the best ranking of any SAC team in the national polls and the regional rankings and they completely control their destiny in the SAC championship standings. All they have to do is win. That said, a good position is not necessarily a safe one. Of all the teams currently in the top 10 in super region two, Wingate might have the toughest path to the playoffs. They close the season with Lenoir-Rhyne (5-2), #8 Newberry (6-2) and #7 Mars Hill (6-2). That's a hard road, but you can also look at it as a great opportunity. If they win all three games, they're going to climb in the rankings because their record would be 9-1 and the strength of schedule will go up substantially. The SOS will go up enough that the Bulldogs may be able to sustain a loss and still make the post season. The problem is, if they do lose, it will be to a team that is also vying for a playoff spot, which would put them at a disadvantage to that team.
#7 Mars Hill (5-2)
Mars Hill has secured a winning season for the first time since 2015 and could be on their way to earning more than six wins in a season for the first time since an 8-3 record in 2011. Beyond that, the Lions have a very realistic opportunity to win the SAC championship and make it to the post season. At 5-2 against Division II competition (remember, the VUL game does not count in regional rankings criteria) making it to the playoffs likely won't happen unless they win the last three. That won't be easy to do, but they play the games one at a time and I have them as the favored team this week against Carson-Newman. It would be pretty exciting if their season comes down to the finale at Wingate on November 13.
#8 Newberry (6-2)
Newberry's homecoming win over Carson-Newman secured the program's first (fall) winning season since a SAC championship campaign in 2016. Newberry made the top 10 in SR2 with a 6-2 record and strong strength of schedule. Unfortunately, the SOS number will take some hits with Erskine (3-5) and Limestone (0-6) left of the schedule. The good news is they will be heavily favored to win. Assuming they take care of business in those contests, their season will come down to the home meeting with Wingate on November 6. Three wins for Newberry and a loss for Mars Hill would give the Wolves an undisputed SAC championship and almost assure a playoff invitation.
NR Lenoir-Rhyne (5-2)
Lenoir-Rhyne is not currently in the super region two top 10, but they are not out of the picture. What's hurting them now is their schedule. Lenoir-Rhyne's weighted OWP/OOWP is currently 0.474. Of the teams currently ranked, only Fayetteville State's is lower. Thankfully, all the remaining opponents on the Bears' schedule have records of .500 or better against Division II teams. Obviously, their path to the playoffs requires a win at Wingate this Saturday night. If they can win that game, I think they'll be in the rankings next week. The weighted OWP will go up and they would have major assets in head-to-head wins over two other contenders (Wingate and Mars Hill). A perfect scenario for the Bears would be to win their remaining games, and get an assist from Wingate. If the Bulldogs knock of Newberry on November 6, it could drop the Wolves from contention which would be important for Lenoir-Rhyne because Newberry earned the head-to-head win back in week three. But even without that, I believe the Bears will be if they win the remaining games.
Here is the schedule for Week nine
Quick note: from now until the of the season, the rankings referenced will the team's Super Region Two ranking.
#8 (SR2) Newberry (6-2, 5-1) at Erskine (3-5) 1:00
This should be a mismatch in favor of the Wolves. These teams played back in April and it was never a contest. But Erskine has been showing some life in recent weeks. They've had opportunities to play teams they can match up with in VUL, fellow start-up Bluefield State and Allen University, who is still relatively new and in their first transition year from NAIA. The Fleet won all three of those games and showed some guts in coming from behind late in the victories over Bluefield State and Allen. The Erskine offense got a big boost from the rushing attack in recent weeks, but I don't think that is sustainable against Newberry's defense. To keep this game competitive, QB Lance Brownlee, will need to have a big game. Last week's win over Allen was a good confidence game for him. He completed 20 of 25 for 215 yards and 3 TD.
What to watch: The Fleet have rushed for over 100 yards only three times this season, against three weak defenses. I don't think they'll crack 100 against Newberry.
The pick: Newberry
Tusculum (4-4, 2-3) at Catawba (4-2, 1-2) 1:00
These teams are heading in opposite directions. Tusculum has bounced back from a three game losing streak by winning the last two to even their record at 4-4. The offense has been humming lately with QB Ivan Corbin really hitting a stride and the running game showing lots of depth. Catawba has dropped two straight after a 4-0 start that was disrupted by two cancellations. It's a home game for Catawba and they've won all four at home this fall but I think that trend ends on Saturday. The Indians have really struggled against better defenses, scoring just 7 at Newberry and 14 at Mars Hill. They have a decent rushing attack but the passing game is almost non-existent and that puts a lot of pressure on their young backs to carry the load.
What to watch: Tusculum has one of the best pass defenses in the SAC and they excel at creating sacks and turnovers. I would not be surprised if Catawba finishes the day with less than 100 passing yards.
The pick: Tusculum
#7 (SR2) Mars Hill (6-2, 4-1) at Carson-Newman (0-7, 0-5) 3:00
Its been 10 years since the last time Mars Hill beat Carson-Newman. The Lions beat the Eagles 23-20 in the final game of the 2011 regular season to finish 8-2 and win a share of the SAC championship. This matchup should break that 10-year losing streak. Mars Hill is a much better football team and its really hard to see any way Carson-Newman wins this unless Mars Hill turns the ball over a lot. Mars Hill really likes to run the ball so I don't expect much of a change in game plan. Carson-Newman's defense is on the field a lot and they have not been able to stop the run or force turnovers.
What to watch: Carson-Newman's passing offense produces just 92 yards per game but Mars Hill has given up some yards through the air recently. Will the Eagles find any way to take advantage?
The pick: Mars Hill
UVA Wise (3-5, 2-4) at Limestone (0-6, 0-4) 4:00
Things have not gone well for UVA Wise since the back-to-back home wins over Carson-Newman and Lenoir-Rhyne. The Cavs have endured three straight losses by margins of 23, 16 and 27. Lack or a running game has really been hurting their offense. The Cavs have continued to put up decent numbers throwing the ball but they have no compliment from the running game. I want to pick Limestone in a slight upset but I think Wise has better line play and more depth of talent on offense. The Saints are still trying to resolve the quarterback position and just haven't been able to find something they can rely on.
What to watch: Both teams are among the worst rushing offenses in Division II. UVA Wise is 148th in the nation with 78.3 yards per game while Limestone is 146th with 87.7 yards per game. First team to 100 rushing yards wins?
The pick: UVA Wise
SAC Game of the Week
Lenoir-Rhyne (5-2, 4-2) at #6 (SR2) Wingate (6-1, 4-0) 6:00
Over the past couple of years, Lenoir-Rhyne v. Wingate has become THE game in the South Atlantic Conference. Some have said the pairing isn't quite as "big" this year, but I disagree. This year's installment of Bears v. Bulldogs carries a ton of significance. The result of this game will have a significant influence on the next round of regional rankings, and while Wingate is unbeaten in conference play, the championship is still undecided.
Sure, some of the shine was taken off Wingate's season with the unexpected loss to Barton, but the Bulldogs responded well with a good performance in all three phases of the game at UVA Wise. They remain the only unbeaten team in SAC play and the favorite to take home the championship. But they'll have to beat Lenoir-Rhyne this weekend and they have not been able to do that in their last four tries. A common theme in those games is that Wingate could not generate enough offense. This year's unit is a little different in that that passing game has been much more consistent and, on most days, more productive than the rush. Shaw Crocker has had a stand-out season at quarterback and even though they may not have a top name at receiver, many players have been contributing and playing at a high level.
Despite that, I am leaning towards Lenoir-Rhyne in this game. Their season hasn't lived up to expectations, but they still have an opportunity to earn their way into the playoffs and they know it. They've been improving as the season has progressed and the running game has really become the backbone of the offense. Dwayne McGee is third in Division II in rushing yards, averaging 163 yards per game. Wingate is tough against the run but the Bears' rushing attack is peaking at the right time. If the Bears run for 160 or more, they win the game. Wingate's path to victory is to force LR into passing downs and scheme up some blitz packages that aren't on film let. In the two games LR lost, they really struggled in pass protection, particularly at Wise where they had problems feeling where the pressure was coming from.
What to watch: Lenoir-Rhyne All-America candidate Dareke Young has not played in the last two games. His presence would make a big difference in forcing Wingate to respect the down field passing game. His status for this week is unknown.
The pick: Lenoir-Rhyne
Questions, suggestions, comments, complaints? Email me at [email protected] and follow me on Twitter @D2Chuck.
Have a friend or family member playing SAC football? I might have a photo or two in my SAC Football photo galleries.